Interlocking Driveway Toronto and GTA
The driveway takes up such a large portion of the front of your home, so naturally, most homeowners want their driveway to look attractive and welcoming. There are few things that can greatly enhance the curb appeal of your home in Toronto like driveway interlocking. Whether it is for a 1 car, 2 car or 4 car driveway, our interlocking experts can help design a driveway for you that you will love for years to come. We have helped transform numerous driveways in Toronto and the GTA, and we're ready to do the same for you. So give our experts a call today!
Why Choose Us for Your Interlocking in Toronto?
---
We are a fast-growing interlocking driveway company in Toronto – and there's a reason for that. Browsing our reviews on either Google or Homestars you'll see that we consistently deliver incredible results to our valued customers. When we take on a project, we commit to working closely with the client to ensure that they get what they were dreaming of before they picked up the phone and called us. This is how we have managed to build such a strong reputation amongst homeowners throughout Toronto and the GTA. When you need to improve the exterior design of your home, make sure you go with the best. We also provide professional Landscaping services, such as Pressure Washing, Asphalt Sealing, Decks and more to homeowners in Toronto.
When you call AHS for your driveway interlocking project, you can expect the following:
Free In-Home
Estimate
Please fill in below and one of our representatives will connect with you for your in-home quote.
Our Interlocking Services in Toronto and the GTA
---
Your Interlocking Driveway Contractor
---
Going with an interlocking is a great choice for many reasons. Pavers inject a level of sophistication to your property, and they allow for many impressive customization options. Your Project Manager from AHS will work with you to come up with a design that won't only give you the best looking driveway on your street, but will also improve the overall aesthetic of your home's exterior. You PM will provide you with sound advice and helpful insights, like what the most durable stones for your driveway. They will also ensure that we do our absolute best to stick to the original, agreed-upon budget and finish the project on time. Although unforeseen circumstances can prolong a project, we have still managed to adhere to the original timeline for 95% of our projects. We can stick to timelines because we have experience with overcoming any challenge. Whether it's a tight working space in downtown Toronto or a property located on a busy street, we know what we have to do to get the job done. Need further proof that we are the right choice for your interlocking driveway project? Then we invite you to scroll down to our customer reviews and completed projects to see why we are such a sought-after interlocking company in Toronto and the GTA.
High-Quality Services in Toronto and the GTA
---
We are an experienced and professional interlocking driveway company that serves Toronto and the GTA. Transform your home with the help of the experts from AHS!
How to Prevent You Driveway From Sinking
To prevent your interlock driveway from sinking,  you must have a sufficient amount of gravel in the base. If there is not a sufficient amount, the job will fail. Follow the steps listed below for a step-by-step driveway interlock guide:
1. Excavation. If there is an insufficient gravel base, you must perform a deep excavation and ensure there is enough room to fill 12″ of gravel, plus room for the width of the stones.
2. Install Geotextile. This textile acts as a filter, separating old base materials (soil, sand, clay) from the new gravel base, which helps prevent the gravel from mixing or sinking.
3. Install Gravel. Install the gravel on top of the Geotextile.
4. Compaction. This is crucial. 500+ lbs. of weight should be added to completely compact the base.
5. Level the ground with bedding material. The best bedding material is High-Performance Bedding (HPB). It is fully permeable, meaning it does not hold moisture. This reduces the chance of expansion in the winter.
6. Install stones & fill gaps. Put the stones back in place and fill the gaps with polymeric sand. This sand will act as glue, holding the stones together. Once applied, it needs to be compacted, so it can settle in the gaps. Then a second layer should be applied to completely seal the interlock and eliminate the potential for shifting.
Featured Interlocking Driveway Projects
---
Certified Professionals
---

Interlocking Driveway Costs
Below are the following factors that could affect the cost of your project:
Driveway Size. Cost is usually calculated by sq. ft.
Mobilization of Crew (Fixed Cost). This includes the cost of bringing tools, equipment, etc. For example, if equipment cannot fit through spaces, more time and labour is required, which increases the cost.
Gravel Delivery (Fixed Cost). Regardless of the amount of gravel needed, a truck will be required.
Type of Stone. The average cost of a stone is $6-$7 per sq. ft. The lower end is $3-$4 per sq. ft. (not recommended). The higher end is $8-$15 per sq. ft.
Excavation will be required to determine the condition of your existing gravel base. The total costs are as follows for a 1,000 sq. ft. driveway:
Brand-new gravel base: between $30,000 and $45,000
Existing gravel base: between $20,000 and $30,000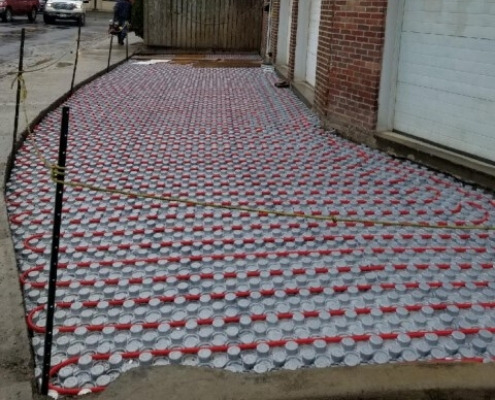 Heated Driveways
Say goodbye to shoveling snow and slipping on ice! Heated driveways are radiant heat flooring systems that can be installed indoors or outdoors, to melt snow and ice without having to step outside. There are two main ways to achieve this:
1. Electric System
This system has lower installation costs and requires less space to install. Thin, efficient electric cables are installed under your driveway, meaning they don't take up additional space or get in the way. However, this method does take a little longer to heat up.
2. Rigid Hydraulic System
This is a closed system, containing tubes filled with water that are connected to a boiler. The boiler can be as small as 2′ x 2′, or as big as 4.5′ x 4.5′, and is usually placed in the garage or basement. The extra boiler space can be considered a drawback.  However, this method is more efficient, as it takes less time to heat up and uses less gas, resulting in lower running costs.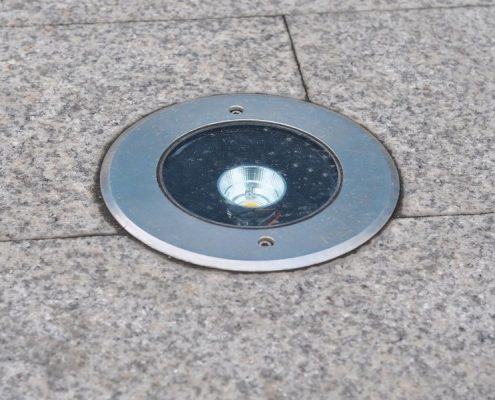 Lights for Interlocking
Another great feature that can enhance the look of your interlocking driveway is lighting installed in the interlocking. This adds an intriguing design element to your home that is eye-catching for all of the right reasons. With lights, you can really modernize your home and give it a unique look when compared to other homes in your neighbourhood. 
On top of that, these lights illuminate your home even more, which can benefit your home from a security perspective. When you go with our company for your driveway pavers, you can really have it all. We give you the options to get an interlocking driveway that gives you everything you want from your driveway. Our driveway interlock experts in Toronto will help enhance the curb appeal, security, and overall aesthetic of your home.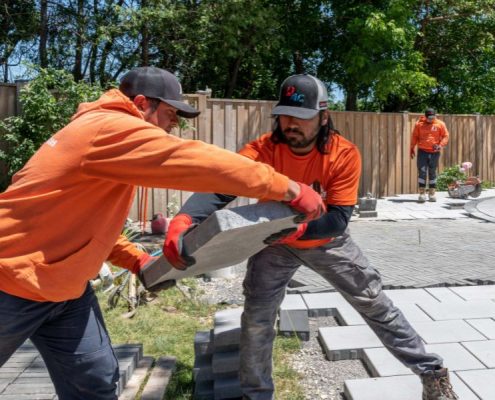 Interlocking Driveway Extension
Are you someone with a driveway that can only fit one of your cars?  It's time to consider a driveway extension. Doing so will increase the space for other vehicles and create spots for guests visiting your house. It protects your cars by not forcing you to park on the side of the road. Our installation experts extend your driveway through an efficient process. Our driveway interlocking creates a stunning curb appeal to go with your driveway extension.
AHS Interlocking and Asphalt is happy to take any requests for driveway extensions. Our interlocking system is straightforward and performed by our high-skilled experts. We can landscape the surrounding of your driveway to create a more aesthetic look to your property. We want the best for all homeowners, our driveway interlocking extensions are what you need to modernize your home.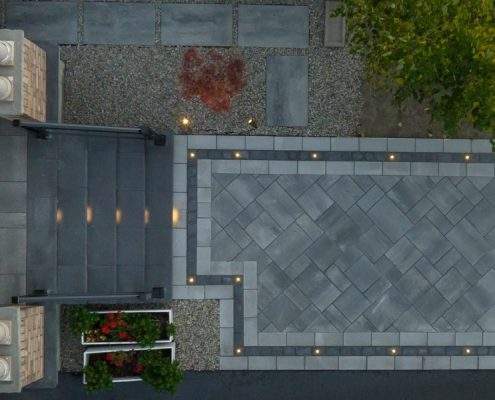 The Benefits of Adding a Border to Your Interlocking Driveway
An interlocking driveway is a great way to add curb appeal and value to your home. But what if you want to take it a step further? Adding a border to your interlocking driveway is a great way to do just that! In this blog post, we'll explore some of the benefits of adding a border to your interlocking driveway.
Aesthetics: One of the most obvious benefits of adding a border to your interlocking driveway is aesthetics. A well-designed border can really make your driveway pop and give it that extra bit of curb appeal. If you're looking to sell your home, a border can be a great way to increase its value.
Protection: Another benefit of adding a border to your interlocking driveway is protection. A border can help protect your driveway from things like snow plows, lawnmowers, and even pets. By keeping these things away from the edges of your driveway, you can help extend its lifespan and keep it looking its best for years to come.
Easy Maintenance: Borders can also make maintaining your interlocking driveway easier. By enclosing the edges of your driveway, you can help prevent weed growth and stop soil erosion. This means less work for you in the long run!
What Our Clients Have to Say
---
"AHS did a fantastic job on our new driveway and walkway and stairs. I would highly recommend AHS for driveway and walkway removal and replacement with interlocking stone." - Derrick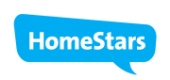 "Such a GREAT experience! Always punctual, very professional with no hassles, and extremely dedicated to what they do. The work they did is just flawless. I only expected durable results but these guys exceeded any possible expectations a client could have." - Daria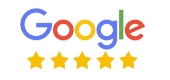 "The work was performed quickly and professionally. The work was delayed due to weather conditions but I was kept informed of the anticipated start time. All staff members were extremely polite and respectful. The whole project was stress free which I appreciated." - Ann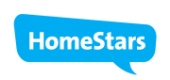 "Amazing job and craftsmanship. These guys are like artists to the job they perform. I am very happy and glad I chose them for the job. Excellent customer service as well, they take service very seriously and do not disappoint. Simply, amazing." - Andres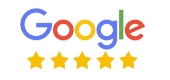 "We had our asphalt driveway removed and an interlocking one installed by AHS. We are very pleased with the whole process. The communication was clear. All our questions were addressed in a timely manner. We LOVE our new driveway!" - Gary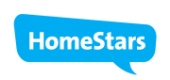 "Me and my wife hired Action Home Services to install pavers at our backyard. John and his team were very professional and did a great job. Will recommend to anyone!" - Artem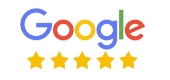 Interlocking Driveway Service Areas
---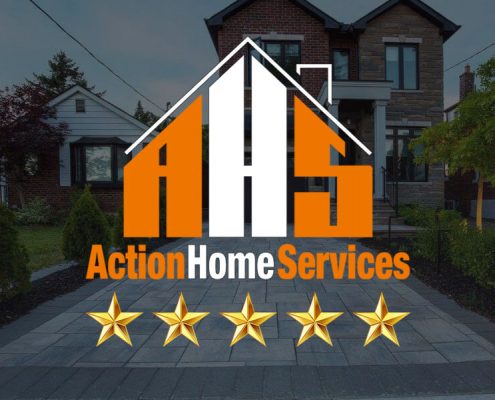 AHS Interlocking Driveway