Interlock Repair Toronto and GTA
AHS provides professional interlock repair for homeowners looking to restore and repair the stones around their home. Whether you need repairs for driveways, walkways, steps, patios, retaining walls, or flagstone, we will fix any problem. We can also replace some of the broken stones or refill the joints to protect from weeds.
Why Choose Us For Interlock Repair
---
You may have noticed that your driveway or patio has lost a little bit of it's shine over the years. Cracks may have started to form, or there may be low spots or even weeds growing through. This can be due to a number of reasons. It's possible that the driveway or patio was not properly installed in the first place. There is a considerable amount of preparation that needs to be done to the soil to ensure that it is compacted and leveled correctly. Don't worry, though, if you are in need of an interlocking sealing, or an interlock repair on any surface, the Action Home Services team can step in to save the day.
Our experts will be able to quickly assess the damage to your driveway and not only repair it with a band-aid solution, but they will also go to the root cause. This will ensure that the repair we perform is long-lasting. We always go the extra mile to make your home look as good as possible for as long as possible. After all, various design elements leave an impression on people who visit your phone, so having it look its best is very important. Here's why you should call us:
We offer a free in-home estimate
Our pros are experienced and properly trained
We offer affordable rates
We offer a limited warranty on labour (up to 5 years)
Your Reliable Interlock Repair Contractor
---
Our interlocking contractors have years of experience and are capable of performing any type of stonework repair service. Our experience and effort mean your pavers will look just as they did on the first day of installation. Before starting any project, our qualified technicians will check all the spots where the stones have sunken. After this, we will identify the reason for settling and make sure that it won't happen again. Also, we will make sure that all the water will drain away from the house to prevent any water from getting into the foundation. On top of that, if your stones have dulled over time, we can also provide you with interlock sealing to make your stones look brand new again. Additionally, we provide an up to 5-year limited warranty on labour to prove the highest quality of our services. Action Home Services services Toronto, Markham, Vaughan, Scarborough, Brampton, Mississauga, Burlington, Oshawa, Richmond Hill, Milton, Oakville, Aurora, Caledon, Pickering, Whitchurch – Stouffville, Ajax, Whitby, New Market, and beyond.
High-Quality Services in Toronto and the GTA
---
We are an experienced and professional interlock repair company that serves Toronto and the GTA. Transform your home with the help of the experts from AHS!
What Our Clients Have to Say
---
"AHS did a fantastic job on our new driveway and walkway and stairs. I would highly recommend AHS for driveway and walkway removal and replacement with interlocking stone." - Derrick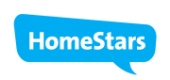 "Such a GREAT experience! Always punctual, very professional with no hassles, and extremely dedicated to what they do. The work they did is just flawless. I only expected durable results but these guys exceeded any possible expectations a client could have." - Daria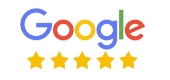 "The work was performed quickly and professionally. The work was delayed due to weather conditions but I was kept informed of the anticipated start time. All staff members were extremely polite and respectful. The whole project was stress free which I appreciated." - Ann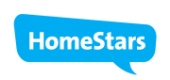 "Amazing job and craftsmanship. These guys are like artists to the job they perform. I am very happy and glad I chose them for the job. Excellent customer service as well, they take service very seriously and do not disappoint. Simply, amazing." - Andres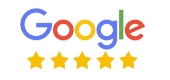 "We had our asphalt driveway removed and an interlocking one installed by AHS. We are very pleased with the whole process. The communication was clear. All our questions were addressed in a timely manner. We LOVE our new driveway!" - Gary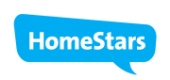 "Me and my wife hired Action Home Services to install pavers at our backyard. John and his team were very professional and did a great job. Will recommend to anyone!" - Artem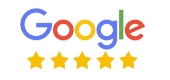 Featured Interlocking Projects
---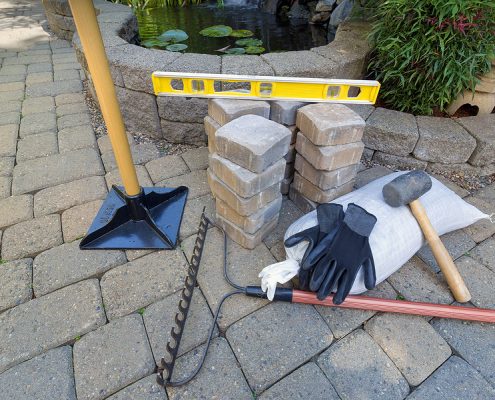 Retaining Wall Repair in Toronto and GTA
Ensuring that your retaining walls are properly looked after is an essential part of any home maintenance. The purpose of a retaining wall is to hold in any lateral pressure from soil pushing against it. Retaining walls can be made out of a variety of materials including concrete, stone, wood, masonry, steel and brick.
Usually, the signs that a retaining wall is damaged and in need of repair are obvious. They are also easy to ignore. The sooner you identify a problem and have team of retaining walls repair experts fix it, the easier and cheaper the job will be. It is vital that you are familiar with how to spot if your retaining wall is damaged. Here are some indications that would require the help of a retaining walls repair service:
Tilting Walls
Separation of Retaining Wall from Adjoining Walls
Forward Movement of Wall or Wall Sections
Buckling, Cracked, or Crumbling Walls
Interlock Walkway Repair
An interlocking walkway is an essential piece of the stonework in and around your home. It ties together patios, steps and driveways, and it connects different parts of your home through a unified design. If this is not the case, then your walkway probably serves as a focal point for a section of your home, which means it has to shine all the time. This is why stonework repair is so necessary, and why you should contact AHS if you are in need of an interlocking walkway repair service.  
 Our interlocking walkway repair experts have been in the stonework business for many years now. We have worked on many walkways and have always managed to revitalize the look and aesthetic of a client's walkway. If you have a walkway that is blemished by cracks, stains, weathering, or anything else, then we encourage you to get in touch with our team of professionals. We'll have the problem fixed in no time at all.
Interlock Steps Repair
If your steps are cracked or start to deteriorate due to years of use, interlock steps repair will bring them back to life. Having damaged and aged steps can bring down the overall look of your property, causing it to look unsightly and unwelcoming. This is why interlock steps repair is so crucial, and why you should go with an interlocking steps contractor and interlocking steps installation company like AHS. We can enhance the overall curb appeal of your property. 
AHS are professionals when it comes to interlocking and our interlocking steps contractors take it very seriously. If you have any problems with your interlock steps, our steps contractors will visit your property and find the problems and fix it with utmost quality and attention to detail so your steps will look as good as the day you had them installed. If you would like new steps for your home, our interlocking steps installation team can help you get beautiful new steps for your home.
Interlock Driveway Repair
Driveways are a large part of what brings the look of your property together. And when you think about it, it really sets the tone from your home – at least from an exterior design perspective. If you have a damaged, cracked or deteriorating driveway, it will have such a negative impact on the overall aesthetic of your home and will ultimately hurt your property's value. That is what we are here to help you avoid with our interlock driveway repair service.
If your interlock driveway wasn't properly installed, then it can deteriorate quicker than it should. It needs to be leveled and the mortar must be installed carefully. If this wasn't the case, then you need a trusted driveway repair service that can remedy any issues. Our team will carefully and thoroughly repair your driveway. Thanks to our years of experience, you can depend on our repair team to not only make your driveway look better, but ensure that it will look its absolute best for years to come.
Interlock Deck And Patio Repair
The patio is where you host fun get-togethers and have outdoor meals with your family. When the weather warms up, it is absolutely essential to have a patio where you WANT to spend all your time. Any cracks or other blemishes to your patio can really get in the way of you enjoying that space. If you notice any problems with your interlocking patio, you don't have to worry about a thing. That's because you can call our interlock patio repair experts, because when it comes to patio repair, we are the best around.
Our team has been working with pavers for driveways, patios, decks, and walkways for many years now. That's how you know that you can trust us with your patio/deck. Interlocking deck repair is one of our specialties, which means we can promise you that we can take any worn or cracked deck and make it look brand new again. Give our experts a call when you are in need of a reliable interlocking deck repair service.
Interlock Repair Service Areas
---