Sports Courts for Toronto and the GTA
Action Home Services is one of the few landscaping and contracting companies in the GTA that offers sport court installations. Basketball courts, tennis courts, volleyball courts, and many more – we have the tools and expertise to bring your vision for a beautiful and functional yard to life. To get started with a gorgeous sports court for your home or commercial space, call today!
Why Choose AHS for Your Sports Court in Toronto?
---
Action Home Services offers top-rated sport court installation services in Toronto and across the GTA. Our customers really do love us – they love the way we communicate with them throughout the entire project, how we design and construct their personal sports courts exactly as specified, and how we bring luxurious contained play systems and solutions to them at an excellent price. Our reviews on Google and Homestars can tell you what you need to know – we deliver amazing results to our clients, because we know it's in our best interests to leave you beyond impressed. When someone asks "Where can I get a sports court?" we want you to think of us. This, alongside our other landscaping services, makes us a home improvement force to be reckoned with in the GTA.
When you call AHS for your sports court project, you can expect the following:
A free in-home estimate 

Experienced and trained professionals

Affordable rates

Limited warranty on labour (Up to 5 years)

A customer-focused, passionate crew of workers ready to create your dream backyard
Free In-Home
Estimate
Please fill in below and one of our representatives will connect with you for your in-home quote.
Our Sports Courts Services in Toronto and the GTA
---
Your Sports Court Contractor
---
There's a lot to consider when constructing a sports court in the GTA. What kind of sport do you see yourself using it for? How large should it be? How is it maintained and prepared for the winter? Action Home Services is here to help you find the perfect sports court setup, one that meets your family's needs and lifestyle. We've installed lots of sports courts over the years, with a number of features such as basketball nets, reinforced sports tiles, and more. We are serious about finishing our sport court projects on-budget and on time, giving you beautiful results and a gorgeous spot to play. Paired with our other landscaping services, a sports court can create new opportunities for family time around your home, increase your property's value, and upgrade your space into something more. No matter where you're located in the GTA, Action Home Services can give you the backyard you've been dreaming of!
Certified Professionals
---

Get Your Own Personal Sports Court
---
We are an experienced and professional landscaping and sports court contracting company that serves Toronto and the GTA. Transform your home with the help of our experts at AHS!
What Our Clients Have to Say
---
"I hired Action Home Services to seal my driveway as they were recommended by another landscaping company I have used in the past. I wasn't let down. From initial contact, to completion, they were courteous, professional, and on-time." - Tim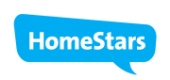 "AHS is very professional, responsive company which is run by management with a high level of customer service. Thank you AHS for beautifying out home!" - Ed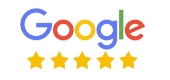 "The work was performed quickly and professionally. The work was delayed due to weather conditions but I was kept informed of the anticipated start time. All staff members were extremely polite and respectful. The whole project was stress free which I appreciated." - Ann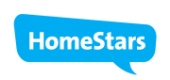 "Amazing job and craftsmanship. These guys are like artists to the job they perform. I am very happy and glad I chose them for the job. Excellent customer service as well, they take service very seriously and do not disappoint. Simply, amazing." - Andres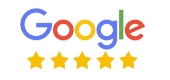 "Last year we had our front yard completely redesigned by Action Home Services. Kin did the exquisite design and Renat was in charge of construction. We are thrilled with the result" - Rob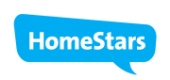 "Me and my wife hired Action Home Services for our backyard. John and his team were very professional and did a great job. Will recommend to anyone!" - Artem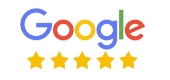 Home Basketball Courts
Looking for a private basketball court for your home? AHS has you covered – we're one of the few landscaping companies in the GTA that offers it! We're proud to include a variety of sports court options in our repertoire of landscaping services, including home basketball courts. Now you can play some ball with your family and friends without dealing with the hassle of a public gym!
We have options for every homeowner – whether you want a pre-installed, pro-style basketball net or just a court to accommodate a store-bought standing net, we can help.
We can also construct fences around the perimeter of your court to rebound the ball whenever it flies off, which if you're making the most of your court, will likely happen often! We know the best materials for your courts, and can get you high-quality nets that are made to last.
Home Tennis Courts
We have a wide variety of court configurations available, including private outdoor tennis courts! Get your own private tennis court, built to accommodate a professional net and in-ground pole system for your games. Whether you're looking for a single, double, or competitive-style court, we can design and construct the perfect outdoor playground for you and your family.
With our 5-year limited warranty on labour, you can be certain that when we take on a job, we aim to do it right.
Call our landscaping and sports court installation team today to learn more about how we can bring your dream backyard to life!
Residential Sports Courts
Over the years, AHS has created sports courts for a variety of residential clients across the GTA. We can create nearly any kind of court you need, whether it be for basketball, tennis, volleyball or others. Our sport courts are luxurious, can be customized to fit your property's size, and come with a variety of features. Nets, fences, lights, and other accessories can be installed around your property to support your sports court, and ensure your family has the time of their lives right in the comfort of your backyard.
Call Our Landscaping and Sports Court team today for a free estimate on your future sports court!
Commercial & Public Sports Courts
Need a sports court constructed for your recreation center, apartment complex, or another outdoor play area? Action Home Services helps residential and commercial clients alike, creating stunning, durable, and affordable play spaces for property owners and businesses.
We are an industry-leader in landscaping services, and pride ourselves on being an "all-in-one" solution to all of your landscaping needs, including sports courts.
Get in contact with our team today to find out how we can upgrade, renovate, or transform your commercial property with a sports court.