Swimming Pool Installation Toronto & GTA
Are you thinking that it is time to install a swimming pool or get a hot tub or spa for your backyard? Pool and hot tubs are luxuries that many homeowners indulge in to enhance their backyard and to create better social experiences with friends and family. Get in touch with us today so we can talk about how we can transform your home.
Everything You Need to Know About Pools
---
We are a fast-growing landscaping company in Toronto and the GTA because of our commitment to excellence. We have built a strong reputation with our clients because we always manage to deliver incredible final results with every project we take on. We always strive to give our clients our very best. If you are in the market for a new pool or a hot tub or spa, then you'll want to call us because:
We can provide you with a fiberglass pool
We can install a concrete pool for you
Our team can install liner pools for homeowners
Modern hot tubs and spas
We offer a free in-home estimate
Limited warranty on labor (5 years)
We provide our clients with affordable rates on our products and services
Free In-Home
Estimate
Please fill in the form below and one of our representatives will reach out to you.
Pool Design & Installation Services You Can Trust
---
So what do you want to get to improve your home? Maybe a fiberglass pool is for you. Or do you prefer a concrete pool? Or maybe a liner pool suits you best. And maybe you want to pair a hot tub or spa with a new tool, or you just want the hot tub or spa without a pool. No matter what you are looking for, we can help you get it. Any of the above options would make for a great backyard feature for any home, and our pros are on hand to help you get what you need to achieve the home of your dreams. If your goal is to create an amazing space for hosting get-togethers with friends or family or you just need a space that is perfect for relaxing during summer days, then we are the team to call.
What Our Clients Have to Say
---
"Kyle and his team provided excellent service! The communication, quote information, and asphalt sealing service was exactly what we were looking for. We have two driveways and both were completed with high quality craftsmanship!" - Derrick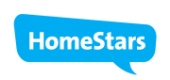 "Such a GREAT experience! Always punctual, very professional with no hassles, and extremely dedicated to what they do. The work they did is just flawless. I only expected durable results but these guys exceeded any possible expectations a client could have." - Daria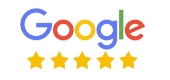 "The work was performed quickly and professionally. The work was delayed due to weather conditions but I was kept informed of the anticipated start time. All staff members were extremely polite and respectful. The whole project was stress free which I appreciated." - Ann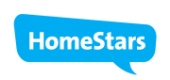 "Amazing job and craftsmanship. These guys are like artists to the job they perform. I am very happy and glad I chose them for the job. Excellent customer service as well, they take service very seriously and do not disappoint. Simply, amazing." - Andres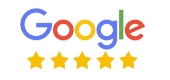 "John and his crew did a terrific job repaving my driveway and replacing existing low retaining walls, the crew arrives on time every day and keeps the area very clean and very professional. I would recommend them to my neighbours anytime." - Gary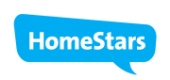 "I got a seal coating for my driveway from Action Home Services last year from Kyle, job was done professionally my beige stone around the driveway stayed clean. After 8 months driveway still looks good despite every day usage and a heavy snow storms." - Artem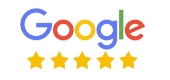 Fiberglass Pools in Toronto and the GTA
Fight the sun's hot rays this summer with a fiberglass pool. At AHS, our fiberglass pool specialists can build you an elegant escape with beautiful coloured finishes, advanced water features, gorgeous ceramic tiles, tanning ledges, and so much more. Connect with our team today, and let's beat the summer heat with a beautiful and functional fiberglass pool.
Our highly rated landscaping company provides a plethora of services in Toronto and throughout the GTA. We prioritize excellence and customer satisfaction, so you can rest assured that the final results will adhere to the laws of where you reside as well as be up to your personal standards each and every time. So allow our team at AHS to install your fiberglass pool this season and experience a high-quality build that will last you for years to come.
Concrete Pools in Toronto and the GTA
Looking for ways to keep cool during those hot summer days? Allow our trusted concrete pool specialists to lend a hand. A concrete pool is a perfect addition to any backyard. Not only is it customizable in shape and size, but it also encompasses everything that you would imagine from a classic pool structure. Beyond its versatility, this type of pool is extremely durable, standing strong against sharp objects that mean to cause the pool structure any harm. Another great feature would be that concrete pools are aesthetically-pleasing, which will increase the value of your property. All in all, concrete pools are a great investment, and an optimal way to beat the summer heat. So get in touch with our team of experts, and let's pave the way for a fun summer!
As a fast-growing landscaping company in Toronto and the GTA, our commitment to excellence is our priority. Being able to build a strong reputation is half the battle, maintaining it is key. That is why we aim to offer impeccable services and deliver incredible final results with every project we have been a part of. Choosing us to help you build the concrete pool of your dreams means you will get a high-quality build from experienced professionals that will last you for years to come. With great attention to detail, our team at AHS knows the value of a quality installation.
Why Go With Our Liner Pools
A liner pool is simply a pool with a vinyl sheet covering the walls of the pool, and these sheets can come in many different patterns. This is the most common type of pool that homeowners go with, and it's pretty easy to understand why it is so popular. The liner pool is pretty affordable and doesn't require too much maintenance from the homeowner.
We have been helping homeowners across Toronto and the GTA achieve their dream backyard. Whether it is through our pool interlocking services or general landscaping services, we always manage to deliver amazing final results for our clients. This extends to our work with swimming pools. So when you need a reliable company to deliver on your needs and wants, then make sure you go with the pros from AHS.
Hot Tubs And Swim Spas
There are few activities more enjoyable than chilling out in a hot tub or swim spa. It is difficult to argue that grabbing a drink, hopping into a hot tub, and turning on the jets is one of the best ways to zone out and just relax. So why not treat yourself and give us a call today to talk about our range of hot tubs and swim spas?
Here at AHS, quality is the name of the game for everything we do for homeowners in Toronto and the GTA. Whether we are installing an interlocking driveway, planting trees, or building a new deck, we always strive to deliver final results that the homeowner will love for many years. So when it comes to hot tubs and swim spas, we make sure that you get a product that suits your needs and you can enjoy it for a long time.
Experienced, Well-Equipped Professionals
We know exactly what we're doing; with cutting-edge technology and workers who want to get the job done right, we are your best choice for professional pool installations done in great time. We have performed pool installations with a variety of shapes and sizes: rectangular pools, oval pools, kidney-shaped pools, freeform pools, as well as roman, L-shaped, river-style, and much more.
Our inground pool services seamlessly merge interlocking, flagstone, landscaping, and critical design principles to get you the best backyard possible. Everything you need is right here, so contact us to get started today!
Our Service Areas
---
Ajax
Aurora
Bolton
Brampton
Bridle Path
Burlington
Caledon
Concord
East York
Etobicoke
Forest Hills
Georgetown
Halton Hills
Hamilton
Keswick
King City
Kleinburg
Maple
Markham
Milton
Mississauga
Newmarket
North York
Oakville
Oshawa
Pickering
Richmond Hill
Rosedale
Scarborough
Schomberg
Stouffville
The Beaches
Thornhill
Toronto
Unionville
Uxbridge
Vaughan
Whitby
Woodbridge
York Mills
Tips for Designing Around Your Swimming Pool
Do you have a pool or are planning to install a pool in your backyard? If so, you're probably going to want to know how you can design the space around the pool so that it is beautiful, welcoming, and relaxing.
Your backyard pool is a place where you can escape from all your worries and responsibilities, and gather with your family and friends during the hot summer days. We're here to give you 5 tips on how to design your swimming pool.