Outdoor Kitchens
We can create your dream custom outdoor kitchen, and we pride ourselves on being able to provide our customers with unique and contemporary styled outdoor spaces. If you are looking to have a clean and modern outdoor kitchen then you should get in touch with our team right now. Our team is prepared to give you the backyard you have always wanted.
Why Go With Us For Outdoor Kitchens
---
Our team of outdoor kitchen design and installation specialists will meet with you to ensure that your vision for your back yard can be realized. No matter what you are looking for in an outdoor kitchen, we have the skills and experience to make it happen. With our ability to install interlocking stone and decking we know exactly how to get the job done right the first time.
We work hard to keep you informed at every stage of the design and installation process. This allows you to know exactly when you will be able to fire up the grill and start cooking in your outdoor kitchen.
When you go with our team for our outdoor kitchen, you can expect:
Different design options to choose from
Affordable rates
Easy and stress-free installations
Free in-home estimate
Limited warranty on labor (5 years)
Experienced and professional installers
Free In-Home
Estimate
Please fill in the form below and one of our representatives will reach out to you.
Improve Your Home With An Outdoor Kitchen
---
One of the major advantages of contacting a landscaping company in Toronto and the surrounding area is that you will be able to increase your living space. Right now, you may have a back yard that is not used very often. By having our landscaping team build an outdoor kitchen you will be able to take advantage of all of that extra space. This will not only make your back yard a great place to entertain guests, you will also be adding significant value to your home. This makes the investment of having an outdoor kitchen installed by the Action Home Services team well worth it. We source all of the materials that we use in the construction of the outdoor kitchens that we build very carefully. We see it as a badge of pride that the outdoor kitchens and other landscaping work that we do is built to last.
What Our Clients Have to Say
---
"Kyle and his team provided excellent service! The communication, quote information, and asphalt sealing service was exactly what we were looking for. We have two driveways and both were completed with high quality craftsmanship!" - Derrick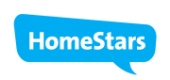 "Such a GREAT experience! Always punctual, very professional with no hassles, and extremely dedicated to what they do. The work they did is just flawless. I only expected durable results but these guys exceeded any possible expectations a client could have." - Daria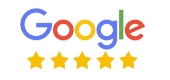 "The work was performed quickly and professionally. The work was delayed due to weather conditions but I was kept informed of the anticipated start time. All staff members were extremely polite and respectful. The whole project was stress free which I appreciated." - Ann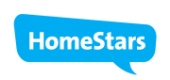 "Amazing job and craftsmanship. These guys are like artists to the job they perform. I am very happy and glad I chose them for the job. Excellent customer service as well, they take service very seriously and do not disappoint. Simply, amazing." - Andres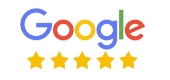 "John and his crew did a terrific job repaving my driveway and replacing existing low retaining walls, the crew arrives on time every day and keeps the area very clean and very professional. I would recommend them to my neighbours anytime." - Gary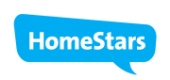 "I got a seal coating for my driveway from Action Home Services last year from Kyle, job was done professionally my beige stone around the driveway stayed clean. After 8 months driveway still looks good despite every day usage and a heavy snow storms." - Artem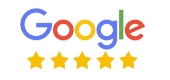 Featured Projects In Toronto And The GTA
---
Our Outdoor Kitchen Service Areas
---