Outdoor Kitchens Toronto & GTA
We can create your dream custom outdoor kitchen, and we pride ourselves on being able to provide our customers with unique and contemporary styled outdoor spaces. If you are looking to have a clean and modern outdoor kitchen then you should get in touch with our team right now. Our team is prepared to give you the backyard you have always wanted.
Why Go With Us For Outdoor Kitchens
---
Our team of outdoor kitchen design and installation specialists will meet with you to ensure that your vision for your back yard can be realized. No matter what you are looking for in an outdoor kitchen, we have the skills and experience to make it happen. With our ability to install interlocking stone and decking we know exactly how to get the job done right the first time.
We work hard to keep you informed at every stage of the design and installation process. This allows you to know exactly when you will be able to fire up the grill and start cooking in your outdoor kitchen.
When you go with our team for our outdoor kitchen, you can expect:
Different design options to choose from
Affordable rates
Easy and stress-free installations
Free in-home estimate
Limited warranty on labor (5 years)
Experienced and professional installers
Free In-Home
Estimate
Please fill in the form below and one of our representatives will reach out to you.
Improve Your Home With An Outdoor Kitchen
---
One of the major advantages of contacting a landscaping company in Toronto and the surrounding area is that you will be able to increase your living space. Right now, you may have a back yard that is not used very often. By having our landscaping team build an outdoor kitchen you will be able to take advantage of all of that extra space. This will not only make your back yard a great place to entertain guests, you will also be adding significant value to your home. This makes the investment of having an outdoor kitchen installed by the Action Home Services team well worth it. We source all of the materials that we use in the construction of the outdoor kitchens that we build very carefully. We see it as a badge of pride that the outdoor kitchens and other landscaping work that we do is built to last.
What Our Clients Have to Say
---
"Kyle and his team provided excellent service! The communication, quote information, and asphalt sealing service was exactly what we were looking for. We have two driveways and both were completed with high quality craftsmanship!" - Derrick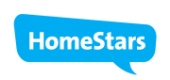 "Such a GREAT experience! Always punctual, very professional with no hassles, and extremely dedicated to what they do. The work they did is just flawless. I only expected durable results but these guys exceeded any possible expectations a client could have." - Daria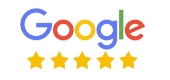 "The work was performed quickly and professionally. The work was delayed due to weather conditions but I was kept informed of the anticipated start time. All staff members were extremely polite and respectful. The whole project was stress free which I appreciated." - Ann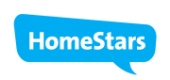 "Amazing job and craftsmanship. These guys are like artists to the job they perform. I am very happy and glad I chose them for the job. Excellent customer service as well, they take service very seriously and do not disappoint. Simply, amazing." - Andres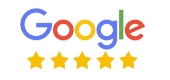 "John and his crew did a terrific job repaving my driveway and replacing existing low retaining walls, the crew arrives on time every day and keeps the area very clean and very professional. I would recommend them to my neighbours anytime." - Gary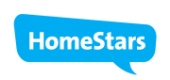 "I got a seal coating for my driveway from Action Home Services last year from Kyle, job was done professionally my beige stone around the driveway stayed clean. After 8 months driveway still looks good despite every day usage and a heavy snow storms." - Artem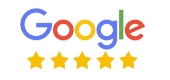 Unlock the Benefits of Interlocking Outdoor Kitchens
An outdoor kitchen is a perfect way to entertain guests in the summertime. One way to maximize these benefits is by using interlocking stones for your outdoor kitchen construction.
More Space for Entertaining
Outdoor kitchens provide additional space for entertaining family and friends. Whether you're hosting a barbecue or just having drinks in the evening, having more space to relax outside means fewer people crowding into the indoor areas of your home. An outdoor kitchen also provides a great spot to hang out while cooking, enabling you to socialize with guests while keeping an eye on what's going on in the kitchen.
Increased Durability
Interlocking stones are highly durable and can withstand a range of weather conditions, from intense heat to freezing cold temperatures. This makes them ideal for outdoor kitchen construction because they won't break or crack due to temperature shifts like other materials might. Moreover, they won't be affected by moisture or rain, which ensures that your outdoor kitchen will remain intact even after severe storms.
Aesthetics
Interlocking pavers come in a variety of styles and colors, so you're sure to find something that matches the design theme of your home. Whether you choose classic brick or modern slate gray tiles, interlocking pavers provide beautiful texture and depth that will add visual interest to any area. Plus, since interlocks come in different shapes and sizes, you can create unique patterns that will really make your outdoor kitchen stand out.
Interlocking stones are an excellent material choice if you want to build an outdoor kitchen that's both stylish and functional. Their increased durability ensures that your patio will last through all kinds of weather conditions. Unlock the benefits of outdoor kitchens by simply contacting us today!
The AHS Outdoor Kitchen Installation Process
Planning Your Design
The most important part of any outdoor kitchen construction project is the planning phase. This is where you decide where everything will go and how it will all fit together. We will also make sure that your plans include enough space for all the features you want in your outdoor kitchens such as an oven, sink, grill, fridge, and seating area. Finally, we should also consider what type of materials you prefer for your countertop and cabinets. Once we have a plan in place, we can move on to selecting your materials.
Choosing Your Materials
Interlock outdoor kitchens are a popular choice for many homeowners who want to create an attractive and durable outdoor kitchen. These stones come in a variety of sizes, shapes and colors so you can customize your design according to your style preferences. Additionally, they are extremely durable and require minimal maintenance over time which makes them a great investment for any homeowner looking to add value to their property without spending too much money on upkeep costs.
Installing Your Interlock Outdoor Kitchen
Once you have chosen the right materials for your outdoor kitchen project, it's time to begin installing them. Installing interlocking pavers requires careful planning and execution in order to ensure that everything fits together perfectly and looks professional when completed. The first step is creating a level surface on which the pavers can be laid out properly before securing them into place with sand or gravel underneath each layer of stone. Additionally, we will make sure that there is sufficient drainage around the edges so water doesn't pool up next to your new outdoor kitchen during rainstorms or other inclement weather conditions.
Installing an outdoor kitchen interlock is not easy but with the professional assistance from AHS experienced contractors, you can rest assured that everything will be done safely and efficiently according to code standards while also helping bring your vision for a beautiful backyard oasis into reality! With proper preparation before installation as well as installation techniques designed specifically for this type of project, you can enjoy a stunningly gorgeous patio area perfect for hosting family gatherings or just relaxing outdoors after a long day at work!
Certified Professionals
---

Our Outdoor Kitchen Service Areas
---