Custom Carport Builders in Toronto and GTA
Looking for a custom carport? We can build the perfect carport for you to fit your particular needs. With our expertise and attention to detail, we design and construct carports that perfectly fit your needs and enhance the aesthetics of your property. Our team of skilled professionals works closely with you to understand your requirements and deliver a carport that offers optimal protection from the elements while complementing the overall design of your space. We prioritize quality craftsmanship and use high-quality materials to ensure the durability and longevity of our carports.
Custom Carport Building Services
---
AHS, the premier landscaping company in the GTA, proudly offers exceptional Custom-built Carports. We understand the importance of providing a convenient and protected parking solution for your vehicle/s. With our expertise in landscaping and construction, we specialize in designing and installing custom carports that seamlessly blend with your property's aesthetics.
Our team of skilled professionals at AHS works closely with you to assess your specific needs and preferences. We meticulously plan and execute each carport installation, ensuring attention to detail and superior craftsmanship. With a focus on quality, we source premium materials and utilize cutting-edge techniques to construct sturdy and durable carports that withstand the test of time.
When it comes to custom carports, we prioritize attention to detail and superior craftsmanship. From the initial planning stages to the final installation, our team at AHS is committed to delivering excellence. At AHS, we take great pride in our ability to transform your vision into a stunning reality. Our experienced professionals collaborate closely with you throughout the process, ensuring that your custom carport exceeds your expectations. We understand that every property is unique, and we strive to design and construct carports that perfectly complement your individual needs and enhance the value of your property. Trust AHS for your custom carport needs, and let us create a beautiful and functional addition to your property that provides a reliable and stylish parking solution for your vehicles.
Choose AHS for your Custom-built Carports and experience the superior expertise and unmatched customer service of the premier landscaping company in the GTA. Contact us today to discuss your requirements and let our team of professionals bring your custom carport project to life.
Free In-Home
Estimate
Please fill in below and one of our representatives will connect with you for your in-home quote.
Your Toronto Carport Contractor
---
Action Home Services (AHS) is an experienced carport contractor serving Toronto, Markham, Vaughan, Scarborough, Brampton, Mississauga, Burlington, Oshawa, Richmond Hill, Milton, Oakville, Aurora, Caledon, Pickering, Whitchurch-Stouffville, Ajax, Whitby, and Newmarket. We can also assist you with carport design and installation, as well as other landscaping services, including interlocking and stonework, woodwork such as fences, custom outdoor kitchens, and everything else to enhance your outdoor living space. Please let me know if you need any further assistance!
Top-Quality Carports
---
We know exactly how to bring your vision to life- we have the experience and expertise to help get you started, and we're just a call away!
What Toronto Thinks of AHS
---
"The team from AHS services were great to work with! They were able to act within a day and keep us on schedule and secure our investment in the work we got done."
- Jay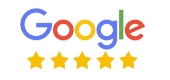 "This is the second time we have used John and Action Home. The fist was to do a major backyard make over which we were so impressed with. His men were skilled, friendly, on time and clean up afterwards. We found the price for both jobs were reasonable."
- Rick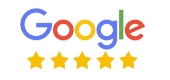 "I like to ask a lot of questions before I hire someone to make sure I understand what I'm getting, and he was very patient. As part of the quote they gave us, we were able to use AHS' landscape design services."
- Catherine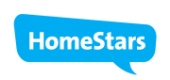 I had a front entrance done with these guys. Was really surprised by the quality of their work. The job was done quicker than it was planned and the price was more than pleasing"
- Victoria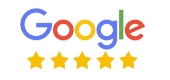 "The company was great. They did the job very fast, clean and professional. They quoted 2 weeks to complete the job once the work began but they were finished within the week."
- Shay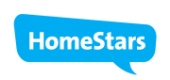 "Highly recommend to those who are looking for professionals and reasonable prices! We received great servicing from AHS."
- Amir