Interlocking Patio Toronto and GTA
Just like our driveways, our interlocking patios and backyards are also produced to our exceptionally high standards. This is very important as patios are often the first thing that a visitor to your home will see as they approach your front door. A custom-designed interlocking patio with pavers will leave the most discerning visitor with a great first impression.
Why Choose AHS for Backyard Patio Interlocking?
---
The AHS team is able to design and build a wide variety of backyard interlock paver designs, tailored to your exact needs for your backyard or patio. We also offer some informed suggestions about what colours and design types will best complement your home's design. Beyond that, our team can also construct an outdoor kitchen to pair with your interlocking. Additionally, our experts are happy to give you tips to take care of interlocking pavers to increase their shelf life.
Are you ready to improve your backyard with a gorgeous interlocking patio? Then we invite you to get in touch with the team at AHS today. We are ready and able to help you achieve the backyard of your dreams with an amazing patio. 
When you get in touch with us, you can expect:
A free in-home estimate

Experienced and trained professionals

Affordable rates

Limited warranty on labour (Up to 5 years)
| Service | Price | Estimate |
| --- | --- | --- |
| Interlocking Patio | $24 – $36 / square foot | Free In-Home Estimate |
Interlocking Patio Professionals
---
It is becoming more and more common to see homes with interlocking patios and decks as this design element can enhance the look of your home and its outdoor space. It also gives a chance for the homeowners to convert a part of their home as a common space to hold get-together and celebrate the successes with their loved ones. If you are tired of looking at your dull grey patio, then it may be time to look for an upgrade. An interlocking patio with custom-designed pavers can be just what you need to make your home into something truly spectacular. For our interlocking patio projects, we work hard to make sure that we deliver exactly what it is that you have in mind for your home. After all, we want you to feel very happy with the end result. With this in mind, we make sure that we don't take any shortcuts and only use the best possible materials available.
Top Patio Interlocking Services in Toronto and the GTA
---
We are an experienced and professional backyard & patio interlocking company that serves Toronto and the GTA. Transform your home with the help of experts from AHS!
What Our Clients Have to Say
---
"Great company to work with, they were on time, did not change what they promised me and were very professional. Would certainly recommend to any of my friends, family or homestars network. Thank you!" - Antonio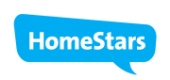 "I am excited and proud to write this review. John Karpov, and his team were phenomenal. No words can best describe the quality and integrity of this company. They are so cohesive and professional. Their service is efficient whilst passionate about every detail. They know their craft so well, and deliver excellence." - Emile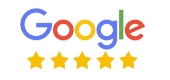 "John was consistently polite and professional at all times. His crew was extremely polite and professional and made sure to always be clean and organized. We did have a slight issue and John addressed the issue immediately without any fuss." - Tony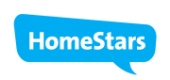 "Such a GREAT experience! Always punctual, very professional with no hassles, and extremely dedicated to what they do. The work they did is just flawless. I only expected durable results but these guys exceeded any possible expectations a client could have." - Daria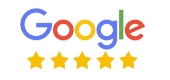 "I called AHS and two other companies to quote me on a new fence for my backyard. It was clear that AHS was the most professional of the group and they also price matched the lowest quote. They did an amazing job and I couldn't be happier with the quality of work." - Mike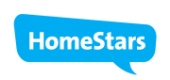 "Amazing job and craftsmanship. These guys are like artist to the job they perform. I am very happy and glad i chose them for the job. Excellent customer service aswell, they take service very seriously and do not dissapoint. Simply, amazing." - Andres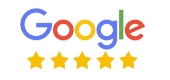 Create Spectacular Backyard Interlocking Designs
Our specialized team is able to design and install custom patios. You can benefit from the many years of experience that we have in creating the perfect backyard to suit any customer's needs. If you are looking to give your backyard a brand new look, the first step is to get in touch with us. You will be able to choose from a variety of styles and materials and we can get to work right away. All you need to do is to plan when you're next having guests over so that you can show off your brand new backyard patio.
The design of your backyard patio is entirely up to you. We can design anything from a basic interlocking patio to an exquisitely designed, and custom-built outdoor kitchen with customized pavers. Whatever you have in mind our expertly trained professionals will not rest until you have your dream backyard completed in no time. We are happy to take projects across Toronto and the GTA.
Backyard Patio Interlocking Contractor in Toronto and GTA
When you step into a family or friend's backyard for the first time, it is easy to notice all the faults straight away. Is the deck or patio cracked, infested with weeds, or suffering from a general lack of maintenance? Now, take a look at your backyard deck or patio and try to imagine you're seeing it for the first time. You may be surprised at what you notice.
The Action Home Services team is dedicated to making sure that the deck interlock or patio you have installed in your backyard looks great from the moment we leave your property and for many years to come. Your backyard deck or patio will make a spectacular addition to your home decor when you have guests over.
It is essential that you choose a backyard interlocking contractor who is up to the job and have the experience needed to do the job right the first time. Our contractors are experts at installing pavers for patios and stonework for backyards and ensure the highest professional standards in service delivery.
Fire Pit with Stone Pavers in Toronto and GTA
Any stonework for a backyard can be transformed into a magical space for entertaining your loved ones with the inclusion of a fire pit. With fire pits like these, you can recreate the campsite experience with roasted marshmallows crackling over a fire, easily. Or even enjoy a chilly fall day with a cup of your favorite beverage with the fire crackling and warming you up.
Many homeowners in the Toronto and surrounding area have discovered the joy that can be had by sitting around a fire pit in their own backyard. A firepit has a certain magic that is lacking from a 'simulated' fireplace.
Our design team will work closely with you to deliver this imagery for your home and family. When in doubt, call us and we will give you the right suggestions for your design requirements. Having a fire pit installed professionally by the Action Home Services team will add value to your home. So the investment you put into the fire pit's construction will pay off monetarily if you decide to sell it.
Certified Professionals
---

The Benefits of Patio Interlocking for Your Backyard
If you're looking to spruce up your outdoor space, interlocking patio pavers are a great way to do it. Not only are they aesthetically pleasing and low maintenance, but interlocking patios can also add value to your home. Let's explore the benefits of having an interlocking patio installed in your backyard.
Durability: Durability is one of the major advantages of using interlocking patio pavers. These pavers are made from stone, brick or concrete that is compacted into tight-fitting pieces, making them resistant to weather elements such as wind and rain. Additionally, they can withstand heavy loads without cracking or breaking apart. So if you have kids running around playing tag on your patio, you don't have to worry about them damaging the surface!
Aesthetics: Interlocking patios offer a range of design options when it comes to color and texture. You can choose from a variety of materials such as natural stone, brick or concrete that come in different shapes and sizes. This allows you to be creative with your design and create a unique look for your outdoor space. Plus, since these pavers are designed to fit together tightly there won't be any gaps between them which helps keep weeds out!
Low Maintenance: Despite being made from durable materials, interlocking patios require very little maintenance to keep them looking their best. All they need is an occasional sweep with a broom or leaf blower and then some light cleaning with soapy water every few months or so. Additionally, if there are any broken pieces then it's easy enough for you or a professional contractor to replace them without having to redo the entire patio surface.
Interlocking patios provide homeowners with many benefits including durability, aesthetics, and low maintenance needs. They offer unlimited design possibilities which make them perfect for any homeowner looking for an attractive yet hardwearing addition to their outdoor space that won't need much upkeep over time. With all these advantages in mind, why not consider installing an interlocking patio in your backyard today? It could be just the thing that takes your property up a notch!
Interlocking Patio Service Areas
---
Our Interlocking Patio Projects
---