Port Hope Interlocking Services
Action Home Services provides interlocking services of excellent quality at affordable prices. Our team of experienced contractors specializes in residential interlocking projects, capable of turning your vision into reality for an exceptional outdoor area. When it comes to customized designs and efficient installations in Port Hope, Action Home Services is the leading specialist you can rely on.
Driveway Interlocking in Port Hope
---
Understanding the significance of a pristine exterior for your home, AHS recognizes the value of interlocking in achieving this goal. By opting for interlocking, you not only enhance the appearance of your property but also create a durable surface that can withstand the pressures of weight and environmental elements.
If you desire an appealing and long-lasting solution for your driveway, interlocking pavers prove to be an excellent choice. Their installation is straightforward, and they come in various colors, textures, and sizes to cater to your specific preferences. Choosing interlocking driveway pavers contributes to the value and curb appeal of your home.
Why choose to interlock your driveway?
Exceptional Durability: With a lifespan of up to 30 years post-installation, interlocking pavers are highly resilient.
Minimal Maintenance: Cleaning interlocking pavers requires minimal effort, typically involving occasional sweeping and rinsing.
Customizability: Explore a wide range of stone options and mix-and-match possibilities to create distinctive modular or linear patterns.
Enhanced Curb Appeal: Unlock limitless design possibilities to match your home's aesthetic, resulting in a well-maintained appearance.
Easy Repairs: Address any cracks or damage effortlessly, as each paver can be individually replaced.
Free In-Home
Estimate
Please fill in below and one of our representatives will connect with you for your in-home quote.
Backyard Interlocking in Port Hope
Are you seeking ways to enhance your backyard's appeal this summer? Look no further! Our expertise lies in backyard interlocking, enabling us to assist you in transforming your outdoor space into a stunning oasis. With our deep knowledge and passion for our craft, we are dedicated to helping our customers realize their dream yards.
Interlocking pavers offer a diverse range of shapes, sizes, and colors, granting you the freedom to select the ideal style for your backyard. Whether you desire a modest patio or an elaborate outdoor living area complete with built-in lights, interlocking pavers can bring your vision to life.
Interlocking for Patio, Porch, Walkway
Interlocking offers the remarkable advantage of seamlessly complementing any home, whether you opt for a patio, porch, walkway, or driveway. The customizable designs are not only visually stunning but also deliver exceptional results. The possibilities are limitless when it comes to patterns, shapes, sizes, and colors. Interlocking pavers possess remarkable strength and durability while being effortless to install.
Our team of interlocking contractors will collaborate closely with you to develop an affordable and tailor-made plan that meets your specific requirements. Enhance the functionality of your outdoor space by incorporating efficient drainage systems and lighting through interlocking. Rest assured, with our team of experts, we guarantee your utmost satisfaction with the final outcome.
Clients' Testimonials from Port Hope
---
Thank you Action Home Services for the outstanding job you did with our backyard patio. We are very happy it was done before the winter so we can still enjoy it! We are very greatfull for the turnout and prompt responses when we had questions. You can be sure you are in good hands!
-Ilia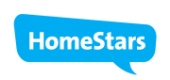 I got my porch and a walkway done with Action Home Services and I am fully impressed with their work ethic and professionalism! Definitely will do work again.
-Artem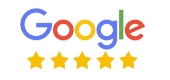 We are very happy with the project of our backyard patio. Excellent communication, outstanding quality and craftsmanship. The whole crew showed always on time, worked very hard and made sure the place is clean and safe after each shift. Kosta and Nikolaj are very detailed oriented and the results are always to the highest standards. Along the whole project they offered great advice and suggestions which were very clearly communicated with us.
-Libor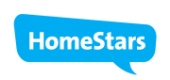 Trusted Interlocking Company in Port Hope
AHS is a comprehensive company specializing in interlocking and landscaping services, offering design, installation, and maintenance solutions for interlocking and beyond in Port Hope.
With our extensive experience in the field of interlocking, we have crafted stunning and practical environments for both homeowners and businesses. Our expertise extends to professional landscaping, backyard interlocking, driveway interlocking, patio interlocking, porch interlocking, and walkway interlocking , ensuring that we meet your specific requirements with precision and professionalism.
We also provide pressure washing services for any type of surface on your property.