Toronto Landscaping Design and Construction
We offer award-winning landscaping that completely transforms Toronto properties. Whether you are looking to add a small upgrade like a deck or something more elaborate like a pool, Action Home Services has the knowledge and experience to bring your vision to life.
Why Choose AHS for Your Landscaping Project?
---
Action Home Services is a top-rated provider of landscaping in Toronto and the GTA. Our clients rave about our exceptional team of contractors and customer service managers – we keep you informed throughout the entire project, and work closely with you to design and build your dream property. We offer luxurious, beautiful landscape features that are both practical and affordable, ensuring that you get the best value for your investment.
Don't just take our word for it – our Google and Homestars reviews speak for themselves. Our team can do it all: interlocking stones, pools, decks, fences, fire pits. We make full use of our in-house design team and industry expert contractors wherever possible. With all of these resources and more dedicated to improving Toronto homes, Action Home Services is the defacto home improvement powerhouse of the GTA.
When you call AHS for your landscaping project, you can expect the following:
A free and friendly in-home estimate 

Experienced and trained professionals who respect your home

Highly competitive rates

A Limited warranty on labour (Up to 5 years)

An experienced and customer-focused crew ready to create your dream backyard
Free In-Home
Estimate
Please fill in below and one of our representatives will connect with you for your in-home quote.
Our Most Popular Landscaping Services
---
Toronto's Premier Landscape Developers
---
Our team has worked on a huge assortment of landscaping projects over the years with features such as complex pools, diverse plant options, custom stonework, and more. Using our experts, your high-quality landscaping project can create new opportunities for outdoor entertainment around your home, transform your space into something that stands out, and increase your property's value. No matter where you're located in the GTA, Action Home Services can give you the oasis that you've been dreaming of for years!
Get a Custom Landcaping Experience
---
We are an award-winning landscaping contracting company that serves Toronto and the GTA. We're proud to be one of the best in Ontario!
Testimonials We're Proud Of
---
"We hired Action Home for our backyard landscape project. Amazing transformation from our tired-looking backyard into a modern-looking family retreat." - Paul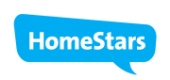 "Amazing job and craftsmanship. These guys are like artists to the job they perform. Excellent customer service as well, they take service very seriously and do not disappoint. Simply, amazing." - Andres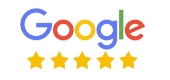 "The work was performed quickly and professionally. All staff members were extremely polite and respectful. The whole project was stress free which I appreciated." - Ann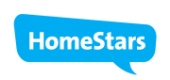 "AHS is very professional, responsive company which is run by management with a high level of customer service. Thank you AHS for beautifying out home!" - Ed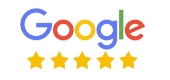 "Last year we had our front yard completely redesigned by Action Home Services. Kin did the exquisite design and Renat was in charge of construction. We are thrilled with the result" - Rob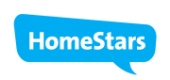 "Me and my wife hired Action Home Services for our backyard. John and his team were very professional and did a great job. Will recommend to anyone!" - Artem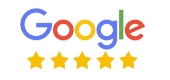 Making the Most of Every Square Foot
Our team of experts has decades of experience designing and landscaping for homeowners seeking gorgeous backyards in the GTA. With the current state of real estate in Toronto, we know that every square foot matters on a GTA property. Our team is highly trained to work in any setting, downtown or rural, and uses advanced landscaping design techniques to get the most out of your space.
With AHS, every plank laid, stone placed, and nail hammered is an opportunity to stand out and make something beautiful. Worried you won't have enough space to bring your dream landscape to life? In all likelihood, we can make it happen, just reach out and tell us what you're looking for!
Modern Landscaping Design and Methods
Here are some reasons why you should choose Action Home Services for your next landscaping project:
Toronto-Based: We are proud to be a Toronto-based landscaping company, working with local experts to build our community. We have an on-shore, in-house design team that works closely alongside our industry-leading contractors that are dedicated to getting the job done. We've done work all over the GTA, and all over the city of Toronto!

Quality Materials: We use only high-quality materials that are built to last and can withstand various Canadian weather conditions throughout the year. This ensures that your property will look great and function properly for decades to come.

Customizations: We understand that every homeowner has different needs and preferences when it comes to their outdoor living space. That's why we offer a range of customization options and features for landscapes, such as custom stonework and unique water features.
Certified Professionals
---

Landscapes for Any Home in the Greater Toronto Area
We take a modernized and cutting-edge approach to designing and constructing Toronto landscapes. We use unique tools and design methods, state-of-the-art machinery and vehicles, and have a fresh outlook on the Toronto landscape scene. Our management works hard for our clients, creating teams of experienced veterans who can get the job done right the first time, and fresh faces ready to work hard and make an impact.
Our team is like a family, one that wants to work for you to create a truly special landscaping experience. Contact us today to get a free quote on your landscaping project, and take the first step towards getting a gorgeous, modern property you can be proud of.
AHS Landscaping Contractors
Frequently Asked Questions
---
How much does landscaping cost on average?
The price of your landscaping project will vary depending on a number of factors. We do everything possible to be completely transparent with you and give an accurate estimation of what a project will cost through our free in-home estimate service.
Some aspects of a project that can affect the price of a job include the required materials, project location, scope, duration, and how many features you want to include in the project. We encourage anyone who is interested in landscaping services to contact us for a consultation to find out what kinds of variables they will need to account for when budgeting for a project and to get their free in-home estimate.
Do I need a designer or blueprint for your landscaping services?
It's important to have a plan when you're starting a landscaping project. We start a job with a customer, we always want to inform them of what will be happening in their yard from project start to finish. Having a design plan makes this easy and trackable, so yes, a designer is important!
Using a designer can reduce the amount of time and money that is needed for a project, and ensures that the final product is one that the homeowner can appreciate and enjoy. Having a vision is incredibly important when it comes to landscaping, and a designer is the bridge between that vision and making the project a reality.
Luckily for you, Action Home Services has access to a wide variety of landscaping design resources. We have a team of dedicated professionals who will be able to sit down with you and properly draw out your vision for a better home exterior. If you would rather use your own design professionals, that's ok too- we can work with anyone.
Do I need a permit? Can AHS get one for me?
Depending on the scope of the project, the local bylaws in your area, and the services you need, you may require a permit before any landscaping can occur. Action Home Services and our landscape design team can get you the permits you need for your landscaping project easily! Leave it to us, and we'll handle all of the documentation needed to get your project planned, prepared, and executed. 
We have decades of combined experience, so we know exactly where and when bylaws and building permits are needed for a project. When you work with Action Home Services, you can rest assured knowing that we have you covered for everything you need to get your landscaping project moving.
How do I get started with AHS landscaping?
It's easy- just click here to contact us and get your free in-home estimate! We'll then schedule a time and date for a qualified construction professional to assess your project and give you estimations on time, cost, and any additional services you may require for your project. We assess the site location, project scope, environmental factors, material cost, and a variety of other elements to give you an accurate assessment of your project. 
Once we have confirmed all details of the project with you, we'll acquire all necessary permits, materials, equipment, and labourers and begin construction. AHS prides itself on its non-invasive, efficient, and quality handiwork, with a 5-year limited warranty on almost all of our projects. We're friendly, easy to talk to, and communicative, making sure that you get exactly what you want out of your landscape. 
Action Home Services is your best choice for landscaping services in Toronto and the surrounding GTA. We have everything you need to make your home exterior perfect, so contact us today! 
Can landscaping projects be done in the winter?
Absolutely, they can. Winter landscaping projects are typically discounted because it is considered our offseason and we have more availability to get the job done. Additionally, most larger projects can take months to complete, meaning if you get started in the winter, they will be ready to enjoy by the spring/summer!
That being said, there are limitations to the work that can be done. We are still able to perform any type of stonework, woodwork, electrical, and carpentry. However, we cannot perform any softscaping services or pool projects as weather conditions will affect the quality and longevity of the job. Certain projects can be done under specific conditions. For example, asphalt is extremely temperature-sensitive, and concrete needs to be winterized.
When completing hardscaping projects in the winter, we take precautions to ensure the quality of work is not compromised. For starters, we ONLY use materials with a permeable base. For example, our retaining walls are only backfilled with 3/4 clear gravel for proper drainage. If this is not used, heavy water from melting snow and ice will absorb into the soil/sand instead of the gravel base. With the dramatic temperature changes that come with Canadian winters, repetitive thawing and freezing will cause expansion, which, when combined with natural gravitational force, puts too much pressure on the wall, causing it to deteriorate.
Other preventative measures we take include covering the entire working area with winterized insulated tarps. The tarp is placed on top whenever work is not being done. This keeps the ground beneath warm, so we can perform the same quality of work as we would during other seasons. Should there be snow or ice on the working area, we will also do a mild salt application. Lastly, as always, geotextile is used to keep soil separate from the base (ie; gravel).