Commercial Snow Removal
Canadian weather can be pretty unpredictable. You can go to bed to a clear night only to wake up to a winter wonderland. At times like this, you'll need assistance from a professional and reliable commercial snow removal, plowing and cleaning service. Nasty winter conditions can make a commercial property very hazardous to customers, which is why you'll want to call AHS when winter covers your property in snow and ice.
Why You Should Choose AHS
---
The cold weather during Canadian winters can be uncomfortable, but it is the snow and ice that are really the cause of a lot of the logistical and safety concerns for many. The Action Home Services team is able to tackle this issue head-on for you and ensure that your home or business is able to remain fully functional throughout the winter.
Our snow removal process is efficient, and we take great care not to damage any vehicles or property when we do so. We have worked with many properties over the years to provide timely and efficient service. We help you ensure that your property is safe so that your customers can easily access your store without worrying about slipping or anything else.
Commercial

snow removal service

We have the equipment to get the job done

Experienced and trained professionals

We're available to perform prompt and speedy service

We ensure commercial properties are safe

You can count on us for ice management and snow plowing
GET IN TOUCH
TODAY
Please fill in below and one of our representatives will connect with you.
Commercial Snow Removal Gallery
---
Contact Our Snow Cleaning Pros in Toronto
---
We are an experienced and professional commercial snow removal company that serves Toronto and the GTA. Get in touch with us today!
What Our Clients Have to Say
---
"Quick response. Good service. Explain and suggest the next steps. The staff are hard-working and pay attention to details. Thanks a lot! Flexible payment options and we will reuse them again in a couple of years for maintenance" - John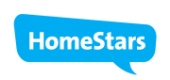 "I got a seal coating for my driveway from Action Home Services last year from Kyle, the job was done professionally my beige stone around the driveway stayed clean. After 8 months driveway still looks good despite everyday usage and a heavy snowstorms. Great quality, fair price, highly recommended." - Artem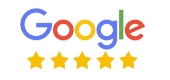 "Kyle and his team provided excellent service! The communication, quote information, and asphalt sealing service was exactly what we were looking for. We have two driveways and both were completed with high-quality craftsmanship! Thank you!" - Derrick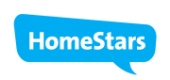 "Last summer Action Home services did driveway sealing for me, before my driveway was just awful- big oil stains, cracks and asphalt was chipping but guys from AHS fixed everything, now all stains and cracks became totally invisible. Just couldn't expect to get a such wonderful job, my driveway looks way better than before." - Yana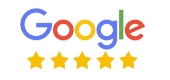 "Great company. AHS were doing work on my street and were able to do my driveway right away. very clean and professional service. highly recommend them" - Eduardo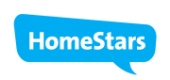 "Saw this Company by doing a driveway seal coat for my neighbor, they seemed to me a professional guys, very polite attitude and they did a really great job. High attention to details and good quality service. There is no doubt I'll call them again." - Nikita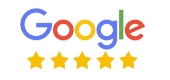 Ice Management in Toronto & Vaughan, GTA
Action Home Services is a full-service property management company. This means that we are able to not only handle one aspect of the problems that you face in the wintertime such as snow build-up but everything associated with the winter season. Ice building up on your property can be dangerous for employees and customers if you are experiencing problems at your property.
Through our ice management services, we are able to ensure that your property is a safe environment for everyone. We work diligently to prevent dangerous ice conditions, such as black ice and large icicle formations. This is not an easy task, the skilled ice management experts at Action Home Services have the ability and experience to make sure that ice build-up is not something you need to be worried about.
Snow Plowing in North York and GTA
As part of our snow removal services, we use snow plows to fully maintain your property throughout the winter. Our process has been carefully designed and improved through years of snow removal. Even the most demanding commercial properties are well within our wheelhouse.
We are able to remove snow from plazas, condominiums, property developments, apartment buildings, and townhouse complexes.
Commercial Snow Plowing in Markham and GTA
As a business owner, you understand the vital importance of not letting the weather interfere with getting your customers in the door, and deliveries in and out. During the winter months, it can be especially challenging to ensure that there are no hazards on your property that could injure someone. Proper snow and ice management can protect you as a business, this can be achieved through the Action Home Services commercial snow plowing services. After a quick assessment of your property, we will determine exactly what needs to be done to remove snow and ice, so that you can focus on running your business.
Aside from the safety concerns, it is also very important to maintain a good public image during the winter. You want to leave your customers with a good first impression when they come to your property in the winter. The last thing that they want to do is have to risk walking across an icy surface to get to the entrance to your business. Fresh snowfall can be beautiful, but once it has settled it can turn quite ugly. Having our team make sure that your business always looks its best no matter what the weather conditions, is something that we take great pride in. Get in touch with our team today to find out exactly how affordable it is to get a professional snow and ice management team working for you.
Certified Professionals
---

AHS Commercial Snow Removal