Pressure Washing And Sealing
Does your interlock/deck look old and have stains? Don't worry; we will pressure wash it and make it look new. Action Home Services now offers power washing and sealing and staining services in GTA for our valuable customers. Our company has the best pressure washing and interlock sealing equipment on the market that will clean any oil spills, stains, or dirt. By hiring us, you get the highest quality of service and extend the lifetime of your interlocking bricks, stamped, or aggregate concrete and deck.
Why Choose Us For Pressure Washing And Sealing
---
We are one of the fastest-growing landscaping companies in Toronto and the GTA because of our commitment to delivering high-quality services to our clients. This commitment to excellence extends to our pressure washing and sealing service. We always strive to completely improve or revitalize the exterior of our customers' homes. If you're concerned about the impact of outdoor elements on the exterior design of your home, we encourage you to contact us. Our team can help restore your home's appearance and protect it from further damage.. We will happen extend the life of the various design elements in your home and ensure that you home always looks its best. 
When you call AHS for your pressure washing and sealing needs, you can expect the following:
Free In-Home
Estimate
Please fill in below and one of our representatives will connect with you for your in-home quote.
The Best Tools For The Job
---
When you need to clean your interlocking stones, you may think that this is a job you can do yourself. You could go out and purchase a pressure washer from a home retailer, but the problem is, you'll only find washers that will go up to about 2,000 Pounds per Square Inch - or PSI for short. This means that these low-grade washers won't do a great job cleaning your stones. But if you really want to deep clean your stones so that they look pristine, then you'll want to call us. We use industrial-grade pressure washers that reach up to 6,000 PSI. When we say we have the right tools for the job, we aren't just saying that. Our equipment will clean your stones better than any pressure washer you can get at any home retailer.
High-Quality Services in Toronto and the GTA
---
We are an experienced and professional pressure washing and sealing company that serves Toronto and the GTA. Transform your home with the help of the experts from AHS!
Certified Professionals
---

What Our Clients Have to Say
---
"AHS did a fantastic job on our new driveway and walkway and stairs. I would highly recommend AHS for driveway and walkway removal and replacement with interlocking stone." - Derrick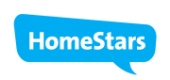 "Such a GREAT experience! Always punctual, very professional with no hassles, and extremely dedicated to what they do. The work they did is just flawless. I only expected durable results but these guys exceeded any possible expectations a client could have." - Daria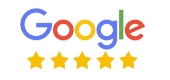 "The work was performed quickly and professionally. The work was delayed due to weather conditions but I was kept informed of the anticipated start time. All staff members were extremely polite and respectful. The whole project was stress free which I appreciated." - Ann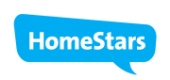 "Amazing job and craftsmanship. These guys are like artists to the job they perform. I am very happy and glad I chose them for the job. Excellent customer service as well, they take service very seriously and do not disappoint. Simply, amazing." - Andres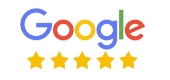 "We had our asphalt driveway removed and an interlocking one installed by AHS. We are very pleased with the whole process. The communication was clear. All our questions were addressed in a timely manner. We LOVE our new driveway!" - Gary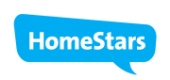 "Me and my wife hired Action Home Services to install pavers at our backyard. John and his team were very professional and did a great job. Will recommend to anyone!" - Artem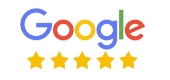 Featured Projects In Toronto And The GTA
---
Pressure Washer Uses
Pressure washers are an efficient and effective way to clean hardscaping surfaces. Whether you are looking to perform regular maintenance cleaning or remove stubborn stains, pressure washers might just be the way to go. Compared to other methods, it is less labour intensive and better for the environment. Here are a few ways pressure washers can be used:
Clean-up/maintenance
Weeds Removal
Oil spillage removal
Paint/Hydraulic Oil Removal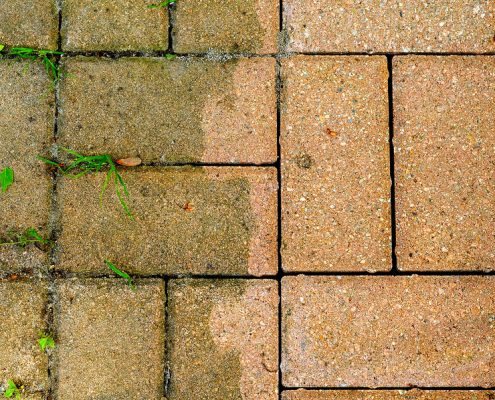 Interlock Sealing and Power Washing
Can you see more weeds than pavers on your interlocking driveway or walkway? It's time to pressure wash & seal it. Action Home Services is happy to help you make your pavers look great again with the help of our interlock sealing service. The process will include:
Pressure washing of driveway or walkway to remove weeds, oil spills, paint, stains, and bring back natural colour.
Fixing sunken areas of your interlocking driveway or interlocking patio.
Filling all the joints between your pavers with high-quality polymeric sand to prevent weed growth
Apply the seal coating product (wet look, semi-gloss, enhanced colour, and natural)
Concrete Sealing / Power Washing Interlocking
Whether you are getting a new concrete driveway or you already have one, it's crucial to maintain and seal it. Action Home Services will power wash & seal your plain, aggregate or stamped concrete. Sealing of concrete is a really important factor to maintain the appearance of the concrete and protect it from UV lights, oil spills, dirt or stains.
After sealing your concrete, you will make it not only look great, but it will also last longer. However, it's really important to make sure the concrete contractor who will seal your concrete uses only commercial-grade sealer, which will not have any side effects like being slippery. A sealed concrete will have a vibrant colour and protect your concrete for years.
Residential Pressure Washers
If you are looking to purchase or make use of your electric pressure washer, there are a few things to note about residential models. Pressure washers are measured in GPM (gallons per minute) and PSI (pounds per square inch). The pressure from these machines is good for homeowners looking to clean their hardscape surfaces or get rid of small weeds. However, for larger or more thorough jobs, you will need stronger equipment.
For large weeds and stubborn stains (paint, oil, etc.), you will either need to invest in a commercial-grade pressure washer or hire professionals with the proper equipment to get the job done.
Commercial Pressure Washers
Should you choose to purchase a commercial-grade pressure washer, you would likely be looking upwards of $3,000. These powerwashers can remove most stains. For really big powerwashers for intense jobs, you could be looking at $10,000-$15,000.
Action Home Services uses commercial powerwashers to bring life back to your driveways, walkways, and other hardscape surfaces. There is no stain that we have not dealt with in the past and are not prepared to handle. For the toughest, most stubborn stains, we use hot pressure washers. If this is still not enough, we will likely need to go in with certain chemicals, which can only be applied by licensed technicians, as they could cause a lot of damage if not used properly. For this reason, anything outside the scope of a residential powerwasher, we would highly recommend giving our team a call.
Pressure Washing Service Areas
---
Ajax
Aurora
Bolton
Brampton
Bridle Path
Burlington
Caledon
Concord
East York
Etobicoke
Forest Hills
Georgetown
Halton Hills
Hamilton
Keswick
King City
Kleinburg
Maple
Markham
Milton
Mississauga
Newmarket
North York
Oakville
Oshawa
Pickering
Richmond Hill
Rosedale
Scarborough
Schomberg
Stouffville
The Beaches
Thornhill
Toronto
Unionville
Uxbridge
Vaughan
Whitby
Woodbridge
York Mills