Emergency Pool Repairs in Toronto and the GTA
Action Home Services offers emergency swimming pool repairs in Toronto and the GTA. Whether your pool was installed by us or someone else, we offer professional pool repairs when you need them most. Call us today!
Why Choose AHS For Your Emergency Pool Repairs In Toronto?
---
The AHS team has extensive expertise in a variety of emergency pool repairs. With years of experience, our skilled technicians excel in intricate on-site repairs, ensuring a swift turnaround for your swimming pool.
Whether it's leaks, structural concerns, or other urgent pool issues, rest assured, we're here to deliver quick and efficient solutions. Reach out to Action Home Services today for fast and effective pool repairs when you need them most!
Emergency pool repairs
Licenced and experienced technicians
Competitive pricing
Free quotes
Your To-Go Emergency Pool Repair Contractors
---
At Action Home Services, we understand the importance of prompt and dependable emergency pool repairs. Our dedicated team of experts is ready to address any urgent issues affecting your swimming pool. With our extensive experience, you can trust us to provide effective and efficient solutions, ensuring your pool is back in operation without unnecessary delay. Our licensed professionals have years of experience in repairing pools of all sizes, shapes, and configurations. Whether your pool was installed by AHS or another swimming pool contractor, we treat it as if it were our own. We specialize in performing intricate on-site repairs, guaranteeing the long-term functionality of your pool. Contact us today to schedule your emergency pool repairs with our team of experts.
Get A Customized Pool Repair Service
---
We are an award-winning swimming pool contracting company that serves Toronto and the GTA. We're proud to be one of the best in Ontario!
Certified Professionals
---

What Our Clients Have to Say
---
"We hired Action Home for our backyard project. Amazing transformation from our tired-looking backyard into a modern-looking family retreat." - Paul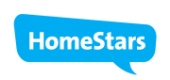 "AHS is very professional, responsive company which is run by management with a high level of customer service. Thank you AHS for beautifying out home!" - Ed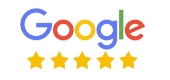 "The work was performed quickly and professionally. The work was delayed due to weather conditions but I was kept informed of the anticipated start time. All staff members were extremely polite and respectful. The whole project was stress free which I appreciated." - Ann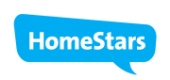 "Amazing job and craftsmanship. These guys are like artists to the job they perform. I am very happy and glad I chose them for the job. Excellent customer service as well, they take service very seriously and do not disappoint. Simply, amazing." - Andres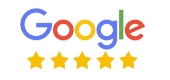 "Last year we had our front yard completely redesigned by Action Home Services. Kin did the exquisite design and Renat was in charge of construction. We are thrilled with the result" - Rob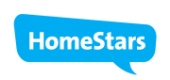 "Me and my wife hired Action Home Services for our backyard. John and his team were very professional and did a great job. Will recommend to anyone!" - Artem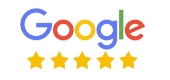 Emergency Pool Repairs
Here's why you should choose Action Home Services for your emergency pool repairs:
Quick response time – We prioritize speed and efficiency in our emergency pool repair services.
Specialized expertise – With years of experience in handling urgent pool repairs, our team brings a wealth of expertise to every project, guaranteeing fast and cost-effective solutions
Quality repairs – We use premium materials and employ proven techniques to ensure the durability and longevity of our pool repairs, even in diverse weather conditions.
Tailored solutions – Recognizing that every pool and situation is unique, we offer personalized repair options, accommodating specific needs, materials, and dimensions.
Custom Swimming Pool Repair Plans
When it comes to urgent pool repairs, our team excels in addressing a variety of issues including leaks and structural damage. Our proficient technicians are equipped to quickly assess the problem and provide effective solutions, ensuring your pool is up and running in no time.
Recognizing the unique nature of every pool, we tailor our repair strategies accordingly. With custom repair plans and accurate quoting, we guarantee optimal functionality without compromising on timelines, materials, or procedures.
Get in touch with our dedicated team today to discuss your emergency pool repair needs and schedule a free comprehensive assessment. We're here to provide the timely and reliable service you need for your swimming pool. Don't hesitate to give us a call!
Pool Equipment Repairs
When it's your pool equipment in need of urgent attention, not the pool itself, Action Home Services is here to help. Our team specializes in expert pool equipment repairs and replacements, partnering only with the best suppliers to ensure you receive the highest-quality replacements when you choose us.
With our extensive experience in handling various renowned pool equipment brands such as Hayward, Pentair, NorthFlor, Carvin, and more, you can rely on AHS for complex on-site repairs. Contact us today to schedule your appointment!
AHS Emergency Pool Repairs