Cambridge Interlocking Services
Action Home Services provides interlocking services of exceptional quality at affordable prices. Our contractors possess extensive experience in residential interlocking projects, enabling them to bring your vision to fruition and create a remarkable outdoor space. As the premier interlocking specialist in Cambridge, Action Home Services is renowned for its customized designs and efficient installations.
Driveway Interlocking in Cambridge
---
At AHS, we understand the significance of maintaining the impeccable appearance of your home's exterior. Interlocking offers a solution that not only enhances the overall look but also provides a robust surface capable of withstanding heavy loads and environmental challenges.
If you seek an appealing and long-lasting option for your driveway, interlocking pavers are an excellent choice. They are simple to install and come in various colors, textures, and sizes, catering to your specific requirements. Opting for interlocking driveway pavers adds value to your property and boosts its curb appeal.
Why should you consider interlocking your driveway?
Exceptional Durability – These pavers can last up to 30 years following installation.
Easy Maintenance – Keeping interlocking pavers clean requires minimal effort, involving occasional sweeping and rinsing.
Customization Options – Choose from a wide range of stones or mix and match to create distinctive modular or linear patterns.
Enhanced Curb Appeal – With limitless design possibilities, you can create unique layouts that harmonize with your home's aesthetic, giving it a well-maintained appearance.
Effortless Repairs – Any cracks or damages can be promptly addressed as each paver can be individually replaced.
Free In-Home
Estimate
Please fill in below and one of our representatives will connect with you for your in-home quote.
Backyard Interlocking in Cambridge
Are you seeking to enhance your backyard this summer? We have expertise in backyard interlocking and can assist you in turning your outdoor area into a stunning sanctuary. Our team excels in this field, and we are dedicated to helping our customers realize their dream yards.
Interlocking pavers offer a wide range of options in terms of shapes, sizes, and colors, allowing you to select the ideal style for your backyard. Whether you desire a modest patio or an extravagant outdoor living space complete with built-in lights, interlocking pavers provide the versatility to bring your vision to life.
Interlocking for Patio, Porch, Walkway
One of the remarkable aspects of interlocking is its ability to harmonize with any home, whether you opt for a patio, porch, walkway, or driveway. The designs are customizable and yield splendid outcomes. The possibilities for patterns, shapes, sizes, and colors are limitless. Interlocking pavers possess strength and durability while being effortlessly installable.
Our skilled interlocking contractors will collaborate closely with you to develop a plan that is not only cost-effective but tailored to your specific requirements. Enhance the functionality of your outdoor space with features like efficient drainage and lighting through interlocking. With our team of experts, we assure you that the final result will leave you fully satisfied.
Clients' Testimonials from Cambridge
---
Great company. Eugene came out for initial estimate, extremely polite and had great knowledge about the work I wanted to do. The company did great work and finished everything on time. Love my new driveway extension and new interlocking on the driveway.
-Oleh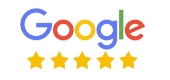 Guys did an awesome job on our yard. Took the time to do things properly & we're really happy with the result. Thanks again!
-Fahim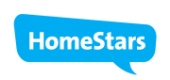 I found this company through Homestars and im happy with the outcome! We did backyard renovation that include stone,deck and new planting on a very tight timeframe before my family visit. Thanks John for taking care of this!
-Galina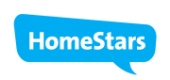 Trusted Interlocking Company in Cambridge
AHS is a comprehensive interlocking and landscaping company that offers a range of services including design, installation, and maintenance for interlocking projects and more in Cambridge.
With our extensive experience in interlocking, we have successfully crafted stunning and practical spaces for both homeowners and businesses. Our expertise extends to professional landscaping, backyard interlocking, driveway interlocking, patio interlocking, porch interlocking, and walkway interlocking designs that are tailored to fulfill your requirements.
We also provide pressure washing services for any type of surface on your property.
We understand that your space is a reflection of your unique style and taste. That's why we are committed to working closely with our clients, ensuring that we provide exactly what they want and need.