Guelph Interlocking Services
Action Home Services provides interlocking services of exceptional quality at an affordable price. Our team of contractors possesses extensive experience in handling residential interlocking projects, enabling them to turn your vision into a reality, creating an elevated outdoor space. When it comes to customized designs and efficient installations in Guelph, Action Home Services stands as the foremost specialist in interlocking.
Driveway Interlocking in Guelph
---
At AHS, we understand the significance of maintaining the impeccable appearance of your home's exterior. Interlocking serves as a means to achieve this goal by imparting a well-maintained look and creating a durable surface that can withstand the challenges of weight and environmental elements.
If you are seeking an appealing and long-lasting option for your driveway, interlocking pavers prove to be an excellent choice. They offer ease of installation and a wide range of colors, textures, and sizes to cater to your specific needs. Opting for interlocking driveway pavers not only adds value to your home but also enhances its curb appeal.
Why should you consider interlocking your driveway?
High Durability – These pavers can endure for up to 30 years after installation.
Easy Maintenance – Interlocking pavers require minimal effort to clean, usually only necessitating occasional sweeping and rinsing.
Customizability – Select from a diverse selection of stones or mix and match them to create distinctive modular or linear patterns.
Enhanced Curb Appeal – The design possibilities are boundless! You can fashion unique designs that harmonize with your home's aesthetic, giving it a well-maintained appearance.
Simple Repairs – In the event of cracks or damage, individual pavers can be easily replaced, facilitating straightforward repairs.
Free In-Home
Estimate
Please fill in below and one of our representatives will connect with you for your in-home quote.
Backyard Interlocking in Guelph
Are you searching for a method to enhance the appearance of your backyard this summer? We are specialists in backyard interlocking and can assist you in converting your outdoor space into a stunning oasis. Our team possesses expert knowledge in this field and is devoted to helping our customers bring their dream yards to life.
Interlocking pavers offer a wide range of options in terms of shapes, sizes, and colors, allowing you to select the ideal style for your backyard. They can be utilized to craft anything from a basic patio to an intricate outdoor living space complete with built-in lights.
Interlocking for Patio, Porch, Walkway
The remarkable aspect of interlocking is its ability to harmonize with any home, whether you opt for a patio, porch, walkway, or driveway. The designs are customizable and yield fantastic outcomes. There are limitless possibilities for patterns, shapes, sizes, and colors. Interlocking pavers are not only robust and long-lasting but also easy to install.
Our team of interlocking contractors will collaborate with you to develop an affordable plan that is tailored to your needs. By incorporating interlocking, you can enhance the functionality of your outdoor space by adding efficient drainage and lighting. With our team of experienced experts, we guarantee your satisfaction with the final result.
Clients' Testimonials from Guelph
---
Last month, I decided to give my driveway a facelift, and a friend recommended Action Home Services. From the initial phone call to the completion of the project, I was impressed by their customer service and attention to detail. The crew was punctual and hardworking, and the final result was nothing short of amazing. My driveway has never looked better! I'm so grateful to the AHS team for their outstanding work.
-Andy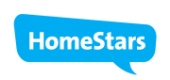 Glad to report that our experience with the Action Home Services team was like many of the positive reviews below. Ron and his crew were here for 2 weeks rebuilding our front walkway, stairs, garden walls. Hard working, courteous, professional good attention to detail. Every evening they left us with a clean,safe work sight. Highly recommended.
-Kristina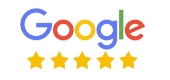 I hired AHS team for my driveway renovation!
Initially, I wanted to do a concrete driveway, but after a long conversation with their sales manager Dmytro, I've decide to go with interlocking option! It looks so good, that few of my neighbours' requested a quote for the same work! Additionally, they have 5 year warranty! Thank you AHS team for an amazing work!
-Max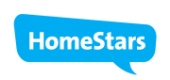 Trusted Interlocking Company in Guelph
AHS is a comprehensive company that offers a wide range of services, including interlocking and landscaping, in Guelph. We provide design, installation, and maintenance services for interlocking and various other offerings.
With our extensive experience in the field of interlock, we have successfully crafted visually appealing and functional spaces for both homeowners and businesses. Our expertise covers professional landscaping, backyard interlocking, driveway interlocking, patio interlocking, porch interlocking, and walkway interlocking design, all tailored to meet your specific needs.
We also provide pressure washing services for any type of surface on your property.
If you require professional interlocking services for your property in Guelph, we encourage you to contact us today and take advantage of our expertise.