Artificial Turf in Toronto and the GTA
Cutting the grass is an obvious nuisance but what about the issues surrounding winter maintenance, seeding the grass, and keeping the grass healthy and green? These problems can quickly stack up into annoying and time-consuming tasks that can eat up those gorgeous Saturday afternoons. Our professional contractors at Action Home Services are ready to help you learn about all of your artificial turf options and styles!
Why go with AHS for your artificial turf installation?
---
AHS is an ambitious and fast-growing company that has years of experience in all things exterior renovation. From custom patios and interlocking to epoxy flooring and asphalt sealing, our team of dedicated professionals has worked with all sorts of properties and homeowners all over Toronto and the GTA. When you contact Action Home Services to discuss and evaluate your proposed plans you can be sure that you are the absolute best of hands.
Action Home Services always provides the best service:
A free in-home estimate

Experienced and trained professionals

Affordable rates

Limited warranty on labour (Up to 5 years)

Other interlocking services for your walkways, backyard patio and more
GET IN TOUCH
TODAY
Please fill in below and one of our representatives will connect with you.
High-Quality Artificial Turf Services in Toronto and the GTA
---
We are proudly your go-to artificial turf contractors that proudly serve our community - Toronto and the GTA. Turn that patch of dirt into a beautiful green outdoor space with our artificial turf contracting services
What Our Clients Have to Say
---
"Quick response. Good service. Explain and suggest the next steps. The staff are hard-working and pay attention to details. Thanks a lot! Flexible payment options and we will reuse them again in a couple of years for maintenance" - John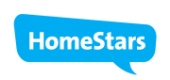 "I got a seal coating for my driveway from Action Home Services last year from Kyle, the job was done professionally my beige stone around the driveway stayed clean. After 8 months driveway still looks good despite everyday usage and a heavy snowstorms. Great quality, fair price, highly recommended." - Artem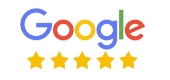 "Kyle and his team provided excellent service! The communication, quote information, and asphalt sealing service was exactly what we were looking for. We have two driveways and both were completed with high-quality craftsmanship! Thank you!" - Derrick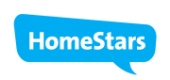 "Last summer Action Home services did driveway sealing for me, before my driveway was just awful- big oil stains, cracks and asphalt was chipping but guys from AHS fixed everything, now all stains and cracks became totally invisible. Just couldn't expect to get a such wonderful job, my driveway looks way better than before." - Yana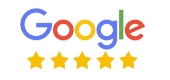 "Great company. AHS were doing work on my street and were able to do my driveway right away. very clean and professional service. highly recommend them" - Eduardo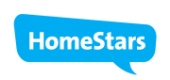 "Saw this Company by doing a driveway seal coat for my neighbor, they seemed to me a professional guys, very polite attitude and they did a really great job. High attention to details and good quality service. There is no doubt I'll call them again." - Nikita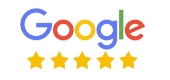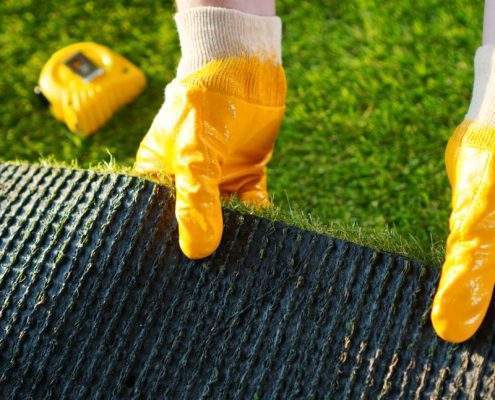 Custom Sizing of Artificial Turf in Toronto and the GTA
Action Home Services is all about customizing your outdoor space. Our expert contractors can install artificial turf in any size or shape you had in mind.
There is no space too big, small or awkward for your artificial turf. Custom sizing also ensures that your turf is installed flush to the ground, which improves its longevity and overall durability.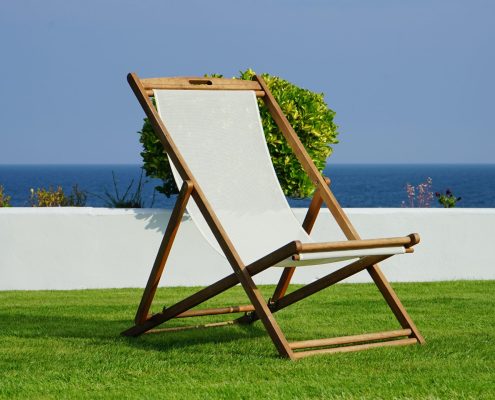 Accent Your Space With Artificial Turf in Toronto and the GTA
Artificial turf is a fantastic way to accentuate your front or backyard space. Something about green grass is soothing and calming. The simple yet natural beauty reminds us of simpler times.
That is why adding artificial turf can not only take some maintenance work off of the homeowner but it is an easy way to add some natural beauty to your exterior living areas. Contact our group of designers and contractors to create your dream outdoor space today.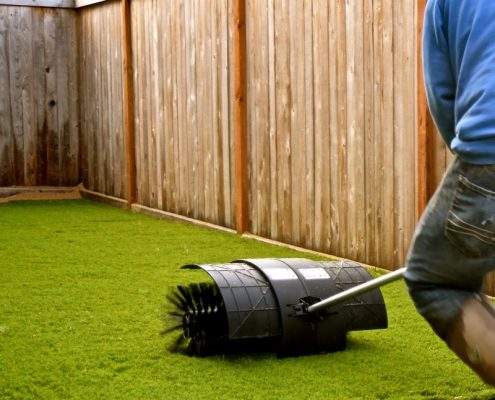 Cover Up Trouble Spots with Artificial Astro Turf
Sometimes properties have unavoidable problem areas in and around their outdoor space. These ugly, unavoidable areas can be eye-sores that can throw off the entire look and feel of your outdoor living space.
Examples would be a dead spot of grass, a patch of hard earth or a drain. Artificial turf is a fantastic way to cover up these spots and add a touch of elegance.
The Surprising Benefits of Artificial Turf
Artificial turf has come a long way since it first hit the market. In the past, artificial turf was seen as an inferior alternative to grass. However, modern types of artificial turf have become so advanced that they are able to provide many of the same benefits as real grass while also offering several advantages that natural grass cannot. Let's take a look at some of the advantages of using artificial turf for your landscape.
Low Maintenance and Cost-Effective
One major benefit of artificial turf is its low maintenance cost. Artificial turf does not require any watering, fertilizing, or mowing—all you need to do is occasionally brush away debris from the surface and hose it off when necessary. This makes it much more economical over time than natural grass which requires regular maintenance in order to stay healthy and green. Additionally, installing artificial turf can save you money on your water bill since you won't have to worry about paying for water used for lawn care purposes.
Environmentally Friendly
Artificial turf is also an eco-friendly choice for homeowners who want to reduce their environmental impact without sacrificing aesthetic appeal. Unlike natural grass, artificial turf does not require any harmful chemicals such as pesticides or fertilizers which can damage local ecosystems when improperly disposed of or used in excess. Additionally, because it requires very little water to maintain, it can help conserve valuable resources in dry climates with limited precipitation or access to water sources.
Durability and Longevity
Another benefit of artificial turf is its durability and longevity. Artificial turf can last up to 20 years with proper care—much longer than real grass—and is resistant to pests, weather conditions, and wear and tear from foot traffic or pets. This means that you won't have to worry about patching up bare spots due to heavy use or replacing your turf after a harsh winter.
Aesthetically Pleasing
Finally, one of the biggest advantages of using artificial turf is its aesthetic appeal. Modern types of synthetic grass are designed to look just like real grass with lush green blades that stand up against foot traffic and weather conditions just like natural grass would. Additionally, there are now a variety of colors and textures available which means you can customize your yard to your personal preference without having to worry about whether or not it will still look good after a few months or years have passed by!
As you can see, there are numerous benefits associated with using artificial turf instead of natural grass in your garden or landscaping project. Not only is it much more cost-effective over time due to its low maintenance requirements but it is also environmentally friendly and aesthetically pleasing as well! If you're looking for a way to spruce up your outdoor space without breaking the bank or harming the environment then consider giving synthetic grass a try – you won't be disappointed!
A Step-by-Step Guide to Installing Artificial Turf
Before you can enjoy your new lawn, it needs to be installed correctly. Knowing what goes into installing artificial turf is key to understanding how much labor and money will be required for the project. Here's a step-by-step guide on the artificial turf installation process that your contractor should follow.
Clear the Area & Prepare the Ground
The first step in installing artificial turf is to clear the area of any existing vegetation or obstructions such as large stones or roots. The ground also needs to be prepared by removing any weeds and leveling out any bumps or depressions in the soil. Compacting the soil is also recommended in order to reduce settling over time. Finally, a layer of gravel should be spread over the area and tamped down lightly. This layer provides a stable foundation for the artificial turf installation process.
Layout & Install Synthetic Turf Rolls
Once all necessary preparations are complete, it's time to begin laying out and installing synthetic turf rolls. The rolls should be laid out side by side with minimal overlap (usually about two inches) between them. We will make sure that all seams are lined up properly before securing them into place with nails every few feet along each seam line at an angle of 45 degrees from either side of each roll section. Once all rolls are securely fastened into place, we will trim off any excess material around edgings with scissors or a utility knife and then brush all seams together using a stiff broom or rake until they blend together seamlessly.
Secure Edging & Infill Material
It's important that all edging materials are securely fastened into place using metal stakes every few feet along each edge line in order to keep your artificial turf in place over time as well as prevent water from pooling under it during rainstorms. Once we have secured all edging materials, we will spread infill material across your newly installed lawn using a drop spreader set at low speed until it is evenly distributed throughout its surface (usually about one pound per square foot). After that, we will brush this material into fibers using a power broom or rake until it has been fully blended into them and then use a leaf blower on a low-speed setting to remove any remaining debris from its surface prior to use by people or pets.
Installing artificial turf is no small feat, but if done correctly can provide years of enjoyment for you and your family!
Our Commercial and Residential Artificial Turf Service Areas
---