Residential Epoxy Garage Flooring
Epoxy flooring is the perfect option for garages and commercial spaces. Its main purpose is to seal concrete and give it a sparkle and shine. Multiple different additives can be added to the epoxy compound to achieve different textures, designs and colours. Epoxy floors make your floors extremely durable and resistant to external environmental variables such as electricity, heat and water. Improperly installed epoxy flooring will not stand up to time, quickly showing wear and tear, which is why it is always important to trust the professionals at Action Home Services for your residential epoxy floor installation.
Why Trust AHS With Your Epoxy Flooring?
---
One of the easiest and best ways to breathe new life into your tired old garage is to install epoxy flooring. It adds elements of safety, durability and cleanliness to your home. If you are interested in getting epoxy flooring installed, look no further than Action Home Services. Our epoxy flooring installation projects are all different and beautifully designed.
Action Home Services is proud to have some of the best designers, consultants and contractors in the industry. With years of experience, you can be sure you are getting the highest quality materials and craftsmanship available in Toronto. Epoxy flooring is usually implemented in rugged, high-traffic areas and can become slippery when wet. This is why it is always essential to contact Action Home Services before you start your epoxy flooring project. Here are more reasons to go with AHS for your epoxy flooring:
Industry Exclusive Limited Warranty*
A Free In-Home Estimate

Experienced and Trained Professionals

Affordable and Competitive Epoxy Flooring Installation Rates
GET IT SEALED
TODAY
Please fill in below and one of our representatives will connect with you for your in-home quote.
Contact Our Residential Epoxy Garage Flooring Experts Today
---
Action Home Services has the best team of experienced professionals that have years of experience working with all types of exterior flooring projects like stone, epoxy and asphalt. You can be sure that when you choose AHS, you are getting the best of the best. Get that epoxy floor of your dreams with our talented team of experts.
Certified Professionals
---

What Our Clients Have to Say
---
"Quick response. Good service. Explain and suggest the next steps. The staff are hard-working and pay attention to details. Thanks a lot! Flexible payment options and we will reuse them again in a couple of years for maintenance" - John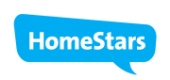 "Action Home Services has amazing crews. Highly recommend Qais and Ron for all the hard work they've done to ensure high quality outcome. Not only me but also my neighbors were amazed by their efficiency + professionals. Will come back again for my future projects!" - Linqi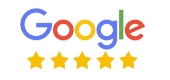 "Kyle and his team provided excellent service! The communication, quote information, and asphalt sealing service was exactly what we were looking for. We have two driveways and both were completed with high-quality craftsmanship! Thank you!" - Derrick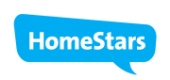 "Amazing company to work with… everyone is polite and professional and actually care about your house like it is their own house..." - Asiya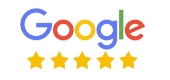 "Great company. AHS were doing work on my street and were able to do my driveway right away. very clean and professional service. highly recommend them" - Eduardo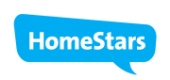 "Really enjoyed to have a business with AHS. Mr Kyle provided me with a quote and all specific details what exactly they are going to do.
The job is well done, high quality service. Thank you guys." - Artem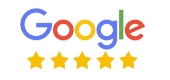 Benefits of Epoxy Flooring
There are many benefits to getting an epoxy floor installed in your home's garage. Epoxy floors are extremely durable, easy to clean and maintain, and they resist staining and fading. They are also slip-resistant and stand up to all of the elements, which makes them ideal for garage or workshop settings.
Epoxy floors can also be customized with colours and patterns to create a unique look. Different additives like sand and other gritty materials can be added to increase grip and make the floor safer to walk on.
Increase the Value of Your Home
Garages are excellent spaces. They provide an area to work and store almost anything securely. Epoxy flooring is a common renovation done to garage floors because it adds so much useable, year-round value to the area. Epoxy flooring adds personality and design as well as safety and durability.
A lot of potential homeowners are in need of storage and/or a work area. Whether to work on your car, garden or DIY projects, the garage space is now an integral part of any household. Ensure you present your home in it's absolute best state with Action Home Services.
A New Workspace
Get more done year-round with epoxy flooring. Epoxy flooring makes your garage safer and more usable in the winter months. Concrete is very porous by its nature and can easily allow for moisture and other elements to penetrate it's surface. This process can eventually cause cracks, lifts and further damage to the structure of your home.
Epoxy flooring seals off your concrete from this potentially hazardous and dangerous situation and can save you more money in the long run.
Professional Epoxy Installation Specialists
Here at AHS, we take pride in all of our work and it shows in the quality of our finished product. We only use the best materials and latest techniques to ensure that your epoxy flooring will last for years.
Our team of experienced professionals are experts in epoxy flooring installation, and they will work quickly and efficiently to get the job done right. We understand that your time is valuable, so we will work diligently to minimize disruption to your schedule. So when you are ready to renovate your garage, you can trust us to get the job done right.
AHS Epoxy Garage Flooring