Referral Program
AHS, an award-winning landscaping company specializing in pool installations and outdoor transformations, offers a referral program where customers who refer projects over $20,000 receive up-to $2,000 in Home Depot gift cards as a token of appreciation.
AHS Referral Program
---
At AHS, we are excited to introduce our referral program as a way to reward our valued customers and clients. As an award-winning landscaping company renowned for our expertise in pool installations, interlock, flagstone, and creating breathtaking outdoor spaces, we take pride in providing exceptional services that transform properties into stunning outdoor oases.
With our referral program, we offer a fantastic opportunity for our clients to benefit while spreading the word about our services. For projects exceeding $20,000, we are thrilled to give back by offering up-to $2,000 in Home Depot gift cards as a token of our appreciation. This generous reward allows our satisfied customers to not only enjoy their newly transformed outdoor spaces but also receive additional value for their support in referring our services to others.
We believe that a personal recommendation holds immense value, and our referral program serves as a way to recognize and thank our clients for their trust in our craftsmanship and commitment to excellence. By sharing their positive experiences with friends, family, and colleagues, they not only contribute to the growth of our business but also have the opportunity to enhance the outdoor living experiences of others.
Join our referral program today and let us help you create the outdoor oasis of your dreams while earning valuable rewards. At AHS, we are dedicated to providing unmatched landscaping services and ensuring that our clients are not only satisfied but also rewarded for their loyalty and support.
Testimonials
---
"The team from AHS services were great to work with! They were able to act within a day and keep us on schedule and secure our investment in the work we got done."
- Jay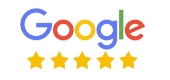 "This is the second time we have used John and Action Home. The fist was to do a major backyard make over which we were so impressed with. His men were skilled, friendly, on time and clean up afterwards. We found the price for both jobs were reasonable."
- Rick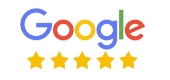 "I like to ask a lot of questions before I hire someone to make sure I understand what I'm getting, and he was very patient. As part of the quote they gave us, we were able to use AHS' landscape design services."
- Catherine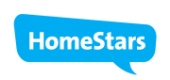 I had a front entrance done with these guys. Was really surprised by the quality of their work. The job was done quicker than it was planned and the price was more than pleasing"
- Victoria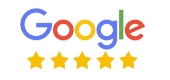 "The company was great. They did the job very fast, clean and professional. They quoted 2 weeks to complete the job once the work began but they were finished within the week."
- Shay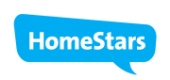 "Highly recommend to those who are looking for professionals and reasonable prices! We received great servicing from AHS."
- Amir