Commercial Swimming Pools for Toronto and the GTA
Action Home Services offers professional commercial swimming pool installations in Toronto and the GTA. No matter your commercial space, we have the expertise to install custom swimming pools that are designed to suit your unique requirements.
Why Choose AHS For Your Commercial Swimming Pool In Toronto?
---
At Action Home Services, we have become the renowned provider of commercial swimming pool installation services in Toronto and the Greater Toronto Area (GTA). We have over 20 years of experience in installing a range of swimming pools, offering custom design and installation services so you can build the commercial pool of your dreams. We are committed to delivering professional, customizable swimming pool installation services to commercial businesses. Our dedication to customer satisfaction is recognized across the renovation industry, making us the preferred choice in the area.
Don't just take our word for it. Check out our amazing reviews on Google and Homestars! We go above and beyond for our customers, providing consistent communication throughout the project duration to ensure you are happy every step of the way. When you choose Action Home Services for your commercial swimming pool project you can expect:
Complimentary on-site quote
Proficient and licensed professionals
Competitive pricing
Limited labour warranty (up to 5 years)
Free In-Home
Estimate
Please fill in below and one of our representatives will connect with you for your in-home quote.
Your Go-To Commercial Swimming Pool Contractors
---
At Action Home Services, we understand that installing a commercial swimming pool requires time and consideration. Our team of professionals are available to assist you through the design and installation process of your new swimming pool. With years of experience, we are able to provide expert and helpful advice that will result in a new commercial pool that perfect fits your requirements. Our team carefully plan the installation of your commercial swimming pool to allow for accurate timelines and budget predictions. When paired with our landscaping services, we can assist you in creating a commercial oasis where your employees are able to relax and unwind.
Get a Customized Commercial Swimming Pool Experience
---
We are an award-winning swimming pool contracting company that serves Toronto and the GTA. We're proud to be one of the best in Ontario!
Certified Professionals
---

What Our Clients Have to Say
---
"We hired Action Home for our backyard project. Amazing transformation from our tired-looking backyard into a modern-looking family retreat." - Paul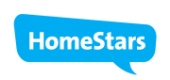 "AHS is very professional, responsive company which is run by management with a high level of customer service. Thank you AHS for beautifying out home!" - Ed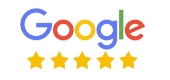 "The work was performed quickly and professionally. The work was delayed due to weather conditions but I was kept informed of the anticipated start time. All staff members were extremely polite and respectful. The whole project was stress free which I appreciated." - Ann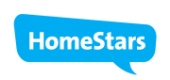 "Amazing job and craftsmanship. These guys are like artists to the job they perform. I am very happy and glad I chose them for the job. Excellent customer service as well, they take service very seriously and do not disappoint. Simply, amazing." - Andres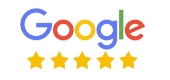 "Last year we had our front yard completely redesigned by Action Home Services. Kin did the exquisite design and Renat was in charge of construction. We are thrilled with the result" - Rob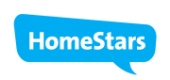 "Me and my wife hired Action Home Services for our backyard. John and his team were very professional and did a great job. Will recommend to anyone!" - Artem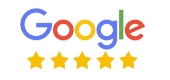 Professional Commercial Swimming Pool Installations
Here are some reasons why you should choose Action Home Services for your new commercial swimming pool installation:
Expertise: Our team of experts has years of experience designing and installing commercial swimming pools in Toronto and the GTA. We have the expertise and knowledge to build a custom swimming pool that perfectly suits your commercial space.
Quality Materials: We use only high-quality materials that are built to last and can withstand various weather conditions throughout the year. This ensures that your commercial swimming pool will look great and function effectively for many years to come.
Customization: We understand that every business owner has different needs and preferences when it comes to their commercial swimming pool. That's why we offer a range of customization options, including design elements, materials used and swimming pool size.
Custom Commercial Swimming Pools
Whether you are interested in installing a smaller commercial swimming pool, a full-sized commercial swimming pool or a unique design. Our custom design services allow you to create the perfect swimming pool for your commercial space. Our professional contractors will visit the establishment to conduct a free quote, giving you the chance to discuss your design requirements and receive professional advice.
Once you decide to go ahead with your commercial swimming pool, we will discuss timelines, material selection and any extra design preferences to include. Then we are ready to get building!
If you are interested in a commercial swimming pool for your establishment, then please give our dedicated team a call to discuss your preferences and schedule your free estimate.
Commercial Swimming Pools For Any Industry
Installing a commercial swimming pool in your establishment is a great way to incentivize your employees. In post-pandemic times with more and more people working from home, creating a compelling reason for people to come into the office will increase employee participation.
Do you have something in mind for a commercial swimming pool? Contact us today!
AHS Commercial Swimming Pools