Outdoor Sauna Contractors in Toronto and the GTA
Transform your outdoor space into a haven of relaxation and wellness with Action Home Services' custom outdoor sauna services in Toronto and the GTA. Whether you desire a traditional wood-burning sauna or a contemporary infrared sauna, our experienced team is dedicated to turning your sauna dreams into reality.
Why Choose AHS for Outdoor Saunas in Toronto?
---
Action Home Services is the premier provider of outdoor sauna installation services in Toronto and the GTA. Our commitment to exceptional customer service sets us apart – we work closely with you to design and construct your ideal outdoor sauna, ensuring it aligns perfectly with your vision. We offer top-quality, efficient sauna systems that are both affordable and practical, delivering the best value for your investment.
Don't just take our word for it; our outstanding reviews on Google and Homestars speak for themselves. Our mission is to surpass your expectations at every turn, so when someone asks, "Where can I get an outdoor sauna?" you'll immediately think of us. With our superior sauna services and a range of top-notch landscaping solutions, Action Home Services stands as a home improvement leader in the GTA.
When you choose AHS for your outdoor sauna project, you can expect the following:
A complimentary in-home estimate
Skilled and well-trained professionals
Competitive rates
A limited labour warranty (up to 5 years)
A customer-focused team committed to creating your dream outdoor oasis
Our Outdoor Sauna Services in the GTA
---
Your Trusted Outdoor Sauna Contractors
---
t Action Home Services, we understand that installing an outdoor sauna in the GTA requires thoughtful planning. What type of outdoor space are you envisioning for your sauna? What size is ideal for your needs? Which materials do you prefer? We're here to help you design the perfect sauna setup to match your lifestyle. Over the years, our team has completed numerous sauna installations, offering features such as wood-burning or infrared saunas, custom craftsmanship, and more. We take pride in finishing our sauna projects on time and within budget, delivering stunning results and a peaceful retreat for relaxation. Paired with our expertise in landscaping, an outdoor sauna can elevate your outdoor entertainment options, transform your property into something extraordinary, and increase its value. No matter where you're located in the GTA, Action Home Services can turn your backyard into the wellness oasis you've been dreaming of.
Get a Customized Outdoor Sauna in Toronto
---
We are an award-winning outdoor sauna contracting company that serves Toronto and the GTA. We're proud to be one of the best in Ontario!
Certified Professionals
---

What Our Clients Have to Say
---
"We hired Action Home for our backyard project. Amazing transformation from our tired-looking backyard into a modern-looking family retreat." - Paul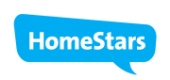 "AHS is very professional, responsive company which is run by management with a high level of customer service. Thank you AHS for beautifying out home!" - Ed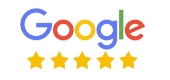 "The work was performed quickly and professionally. The work was delayed due to weather conditions but I was kept informed of the anticipated start time. All staff members were extremely polite and respectful. The whole project was stress free which I appreciated." - Ann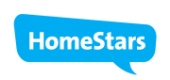 "Amazing job and craftsmanship. These guys are like artists to the job they perform. I am very happy and glad I chose them for the job. Excellent customer service as well, they take service very seriously and do not disappoint. Simply, amazing." - Andres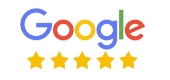 "Last year we had our front yard completely redesigned by Action Home Services. Kin did the exquisite design and Renat was in charge of construction. We are thrilled with the result" - Rob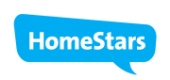 "Me and my wife hired Action Home Services for our backyard. John and his team were very professional and did a great job. Will recommend to anyone!" - Artem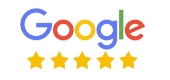 Custom Outdoor Saunas
Here's why you should choose Action Home Services for your outdoor sauna installation:
Expertise: Our team of experts boasts years of experience in designing and landscaping outdoor saunas in the GTA. We have the skills and knowledge to create a custom sauna that suits your needs and complements your style.
Quality Materials: We exclusively use high-quality materials designed to endure various weather conditions throughout the year. This ensures your sauna will look great and function flawlessly for years to come.
Customization: We recognize that every homeowner has unique preferences when it comes to their outdoor living space. That's why we offer a range of customization options, including wood-burning or infrared saunas, custom craftsmanship, and more.
Infrared and Wood-Burning Saunas
Whether you're seeking the traditional warmth of a wood-burning sauna or the modern convenience of an infrared sauna, we have you covered. Our saunas come in various designs, styles, and sizes, allowing you to choose the one that best suits your preferences and wellness goals.
Aside from the health benefits, our saunas also add aesthetic value to your outdoor space. They create a serene ambiance that promotes relaxation and socialization with friends and family.
If you're interested in having an outdoor sauna installed in your home in the Greater Toronto Area, don't hesitate to get in touch with us to discuss your project!
Sauna Features for Any Space
By incorporating one of our saunas into your outdoor area, you can establish an inviting atmosphere that will set your home apart from others in the neighborhood. Whether you're looking for a peaceful spot to unwind on cool evenings or a space to entertain guests, an outdoor sauna from Action Home Services is sure to impress.
Do you have a specific vision for a unique sauna in your backyard? Contact us today; we'd be delighted to provide a free estimate and explore how we can make your project a reality.