Infinity Pools for Toronto and the GTA
Action Home Services offers premium installations of stunning infinity pools in Toronto and the GTA. Our professional service encompasses customized designs, landscaping services, pool installations and final clean-up. Let's collaborate and bring your vision to life!
Why Choose AHS For Your Infinity Edge Pool Installation In Toronto?
---
Action Home Services is one of the best infinity pool builders in Toronto and the Greater Toronto Area (GTA). Our team offers customized infinity edge pool designs that work perfectly with your current landscaping. With over 20 years of constructing infinite pools, we have the experience to bring your vision to life. Whether you are looking for zero-edge pool designs that work with your current landscaping or infinity pool installations complete with landscaping design, the team at AHS is your collaborator!
Check out our amazing reviews on Google and Homestars for first-hand recounts of our premium services. We work with our customers, providing transparent prices, accurate timelines and stunning pools! When you choose AHS you can expect:
Free on-site quote
Experience and licensed professionals
Affordable pricing
Limited labour warranty (up to 5 years)
Your Professional Vanishing Edge Pool Contractors
---
Infinity pools are the epitome of luxury, offering a chance at opulent living at home! Once you have decided to install a vanishing edge pool at your property, it is important to find a pool contractor in Toronto that will be able to realize your vision. At Action Home Services, we offer free on-site quotes that give you the opportunity to discuss your inspiration with our contractors. If you are looking for complete infinity pool construction with premium landscaping services, you can enjoy our comprehensive pool installation services that will completely transform your space. Vision relaxing in your new infinite pool, gazing over the invisible edge, surrounded by complimentary horticulture, an ice cold beverage waiting for you in your new pool cabana!
Get a Customized Infinity Pool Experience
---
We are an award-winning infinity edge pool contracting company that serves Toronto and the GTA. We're proud to be one of the best in Ontario!
Certified Professionals
---

What Our Clients Have to Say
---
"We hired Action Home for our backyard project. Amazing transformation from our tired-looking backyard into a modern-looking family retreat." - Paul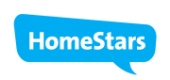 "AHS is very professional, responsive company which is run by management with a high level of customer service. Thank you AHS for beautifying out home!" - Ed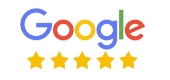 "The work was performed quickly and professionally. The work was delayed due to weather conditions but I was kept informed of the anticipated start time. All staff members were extremely polite and respectful. The whole project was stress free which I appreciated." - Ann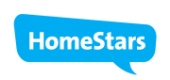 "Amazing job and craftsmanship. These guys are like artists to the job they perform. I am very happy and glad I chose them for the job. Excellent customer service as well, they take service very seriously and do not disappoint. Simply, amazing." - Andres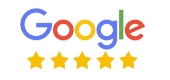 "Last year we had our front yard completely redesigned by Action Home Services. Kin did the exquisite design and Renat was in charge of construction. We are thrilled with the result" - Rob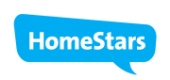 "Me and my wife hired Action Home Services for our backyard. John and his team were very professional and did a great job. Will recommend to anyone!" - Artem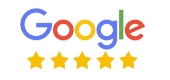 Professional Infinity Pool Installations
There are so many reasons why you should choose Action Home Services for your infinity pool installation, here are a few:
Experience: Our professional pool contractors have years of experience designing and installing custom infinite edge pools in Toronto and the GTA.
High-Quality Materials: All of the materials we use for our projects are of the highest quality, with durability and the longevity of your new vanishing edge pool ensured!
Custom Designs: Every property has its own unique landscaping design, which is why we offer a range of customizable options, encompassing design elements, materials, pool features and additional landscaping services.
Custom Infinity Edge Pool Designs
Action Home Services offers complete custom infinity pool designs, we will work with you to build the perfect vanishing edge pool for your Toronto property. Whether you are interested in a mini infinity swimming pool that integrates with your current landscaping or a more expansive infinity edge swimming pool with complimentary landscaping services. Our team has the experience to build your vision.
We work with you to create customized infinity pool designs, once you are happy with the initial design element, we will discuss materials, timelines and additional services. Your schedule is always the main priority, we will work around your lifestyle to make this an enjoyable experience.
Are you ready to install your new infinity pool? Give our team a call today to schedule your FREE consultation.
Infinity Pools For Any Property
Infinite edge pools have become more and more popular over the years, introducing an aspect of luxury living into your GTA property. Our custom infinity pool service is perfect for any property type, we design smaller infinity pools for backyards with limited space, or larger infinity pools that become the focal point of your property.
Contact us today to discuss your ideas for your new vanishing edge pool!