Accessory Structures & Garage Builders in Toronto and the GTA
Action Home Services is the top choice for accessory structures & garage builders in Toronto and the GTA. Our team of contractors has years of experience in residential accessory structure and garage construction, offering full-service packages or custom-built services that perfectly align with your property.
Why Choose AHS For Your Accessory Structure & Garage Construction In Toronto?
---
Action Home Services specializes in accessory structures and garage builders in Toronto and the GTA. With our versatile expertise, we excel in creating unique home additions that seamlessly complement your property. Integrating additional structures enhances your property's curb appeal and value and provides extra space for parking, remote work, or additional living areas.
Our range of accessory structures is guaranteed to elevate your home! The skilled professionals at Action Home Services guide you through the entire design and construction process. We work with you to design an accessory structure that harmonizes effortlessly with your property's aesthetic. Count on our professional construction services to quickly bring your vision to life, allowing you to make the most of your expanded space. Our range of accessory building construction services includes:
Detached Garages & Carports
Backyard Sheds
Pergolas, Gazebos & Cabanas
Garden Suites
Pool Houses
Playhouses
Greenhouses
& more!
Our Most Popular Accessory Structure Construction Services
---
Your Premier Accessory Structure and Garage Builders
---
At Action Home Services, we understand the importance of finding a professional and reliable contractor in Toronto and the GTA. Our team has years of experience in the construction of a range of accessory structures for your property, including detached garages, backyard sheds, barns, garden houses and so much more. Our tailored construction service allows us to access the property and create a additional structure that aligns perfectly with your property. Our garage building services encompass both attached and detached residential garages. Whether you are interested in building a brand new car garage or restoring an older version, we have the experience to transform your property with this invaluable additional space. We provide at-home consultations and free quotes, allowing our team to access the scope and offer professional recommendations to optimize your renovation project.
Get A Customized Building Service
---
We are an award-winning contracting company that serves Toronto and the GTA. We're proud to be one of the best in Ontario!
Certified Professionals
---

What Our Clients Have to Say
---
"We hired Action Home for our backyard project. Amazing transformation from our tired-looking backyard into a modern-looking family retreat." - Paul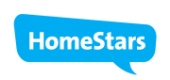 "AHS is very professional, responsive company which is run by management with a high level of customer service. Thank you AHS for beautifying out home!" - Ed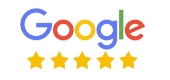 "The work was performed quickly and professionally. The work was delayed due to weather conditions but I was kept informed of the anticipated start time. All staff members were extremely polite and respectful. The whole project was stress free which I appreciated." - Ann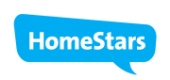 "Amazing job and craftsmanship. These guys are like artists to the job they perform. I am very happy and glad I chose them for the job. Excellent customer service as well, they take service very seriously and do not disappoint. Simply, amazing." - Andres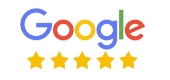 "Last year we had our front yard completely redesigned by Action Home Services. Kin did the exquisite design and Renat was in charge of construction. We are thrilled with the result" - Rob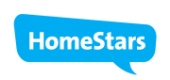 "Me and my wife hired Action Home Services for our backyard. John and his team were very professional and did a great job. Will recommend to anyone!" - Artem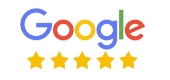 Custom Garage Builders
Constructing a garage on your Toronto property is a valuable investment, providing numerous advantages beyond the increase in property value. Given the freezing Canadian winters, having a dedicated space to shelter your car not only enhances your daily commute but also safeguards your vehicle from the effects of temperature drops.
Residential garages serve a versatile purpose beyond car storage. This additional space can be utilized for storage, a home office, a playroom, a den, and more. With our customized garage building service, AHS can design and build your new Toronto garage to seamlessly align with your requirements and property layout.
Unique Accessory Structures For Your Property
An accessory structure is a separate building situated on the same property as the main dwelling. These can include detached garages, backyard sheds, pergolas, gazebos, cabanas, and various other structures. Action Home Services specializes in tailored construction services for accessory structures. Our skilled contractors can bring your vision for an additional structure to life, just the way you envision it.
Adding accessory structures is a fantastic way to elevate your property, increasing its curbside appeal and property value. These structures offer extra room and storage, enabling you to make the most out of your property and create memorable moments with your loved ones.
Free At-Home Consultations & Quotes!
At Action Home Services, we provide complimentary in-home consultations and quotes without any obligation. This enables our contractors to visit your property in Toronto and offer expert advice on your potential new accessory structure or garage.
If you're in search of customized accessory structures and garage builders, this option allows you to have a detailed conversation about your vision with our contractors. This way, they can fully grasp your construction needs and bring them to fruition.
Give us a call today to arrange your free consultation and quote!
AHS Accessory Structure & Garage Builders