Sprinklers and Lawn Irrigation Sprinkler Systems
Installing a lawn irrigation sprinkler can be a great way to keep your lawn or garden looking healthy and fresh. Sprinklers help to conserve water by providing an even distribution of water across the entire area, which helps to prevent runoff and overwatering. To save time watering your plants, give us a call and request your free quote.
Sprinklers and Lawn Irrigation Sprinkler System Contractors
---
With our team of highly-qualified design and installation experts, and our commitment to using high-quality materials, you can trust our team to get the job done right. If you are looking to get your new sprinkler system looking great for years to come, you've come to the right place!
We want to transform your dream home into a reality. Backed by an impeccable track record, our expertise has helped homeowners across Toronto and the GTA improve their backyards with brand-new sprinkler systems. From our projects page to all the positive reviews, you can rest assured that we always deliver results that surpass expectations. When you hire us for your sprinkler system services in the Greater Toronto Area, you can expect:
A free in-home estimate

An in-house designer to help bring your ideas to life

Experienced professionals

Affordable rates for your project

Limited warranty on labour (5 years)

Services for commercial and residential properties
| Service | Price | Estimate |
| --- | --- | --- |
| Sprinklers & Irrigation Systems | $2000+ | Free In-Home Estimate |
Benefits of Installing a Sprinkler System
---
At Action Home Services, our goal is to make your life as easy as possible. We offer sprinkler system installation services because we know that after designing and creating your landscape, the job doesn't end there. Our sprinkler systems play a large role in handling the maintenance of your softscape, so it can stay looking beautiful and fresh, without having to lift a finger. Here of the benefits of having a sprinkler system installed in your yard: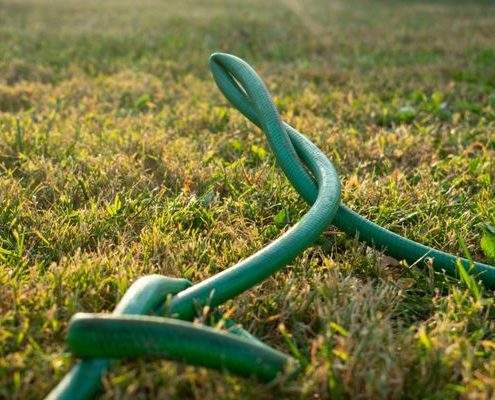 Say Goodbye to Manual Labour
Our automated sprinkler systems eliminate the need to manually water your softscape.  With sprinklers, you can put the days of wrestling with your garden hose behind you. No more stressing about untangling the hose or getting it to reach the end of your lawn.
They can monitor your plants' water intake for you, so you don't need to worry about over or under-watering them. Sprinklers save considerable time and energy, as well as the headache of making sure you watered your grass evenly.
By timing your sprinklers, you can go about your day and enjoy summer nights without having to worry or forget about watering.
Retain Soil Stability
Uneven watering can lead to a few issues that can be avoided by using sprinklers. If too much water is used, it could cause the soil to compact, which impacts the air received by the plants. It could also lead to soil erosion, causing it to deteriorate, and resulting in runoff (which could carry pesticides and chemicals into the water supply).
If not enough water is used, the plants or grass will not receive adequate water, which is equally as impactful.
Evenly distributing the water can be challenging, especially if you are covering a larger space. Installing sprinkler systems will evenly distribute the water so you can sit back as it takes care of your plants for you.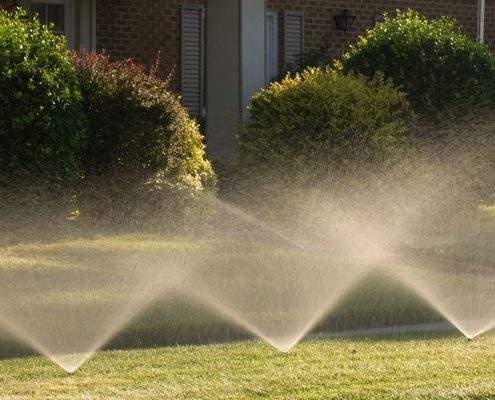 Reduce Costs
Automated sprinkler systems are designed to use the right of water for your plants, to avoid over-watering. This reduces the amount of water used, lowering your hydro bills.
These settings can also be adjusted to water more or less frequently, depending on the season. For example, during the summer, you may choose to have the sprinklers come on every day in the evening, but only a couple days a week in the spring months when there is more rain and the weather is not as hot.
Certified Professionals
---

Providing Quality Services Throughout Toronto and the GTA
---
If you are in the market for a brand-new sprinkler system, contact our team today to get set up with a free quote and let's get your sprinkler installation underway. What are you waiting for? Click the link below to get started. We look forward to hearing from you.
AHS Sprinklers and Irrigation Systems