AHS - Professional, Economical, Excellence.
Over 70 years of Combined Experience
With over 70 years of combined experience, our team has the expertise to reliably get every job done right, big or small.  We specialize in exterior construction and it's what we do best!
Servicing Toronto and the GTA
At Action Home Services, we take pride in offering top-notch landscaping and construction services to the Greater Toronto Area, including Toronto, Vaughan, Richmond Hill, Markham, and beyond. Our team has extensive experience working in diverse settings, from the bustling city core to the tranquil countryside. Don't wait any longer to enhance your outdoor living space – choose Action Home Services today.
Interlocking Services
Backyard and Driveway Interlocking
Action Home Services offers comprehensive driveway and backyard interlocking services to Toronto and the GTA. We have the knowledge and expertise to quickly and properly construct your interlocking path, driveway, or poolside. For driveways, we strive to give you the best home exterior in the neighbourhood- one that impresses everyone who passes by. With high-quality materials and expert advice, we know how to bring your dream to life and give you a gorgeous interlocking driveway. We're proud of our backyard, pathway, and poolside interlocking services, and we have experience working in all sorts of environments. Whether you're looking for flagstone around your pool nestled deep in the woods or a path constructed beside your busy downtown home, we know how to build it while being efficient and minimally invasive. Our experience is precisely why we're called professionals.
Top Rated Interlocking Services
Our customers also appreciate exceptional craftsmanship, as evidenced by their glowing testimonials below.  We invite you to take a look and see what we mean when we say we care. At the end of the day, we want you to have a great experience, with great results. Our team of trained, certified, and experienced professionals are fully equipped with the latest machinery and equipment to undertake a wide range of projects. Whatever your needs are, if it involves exterior development and design, Action Home Services is your best choice.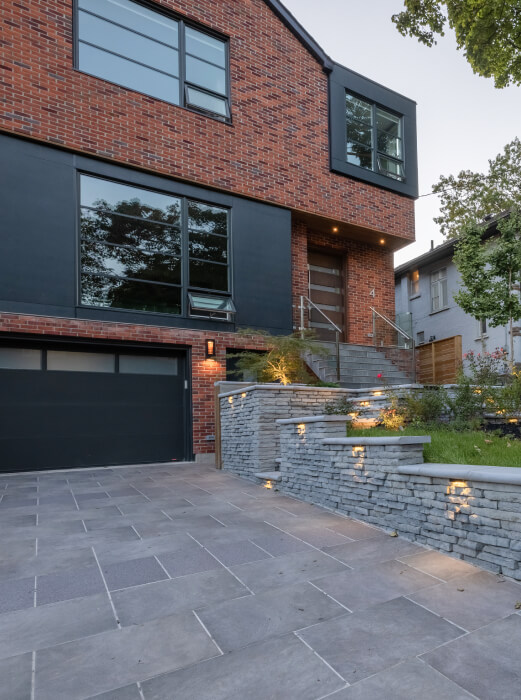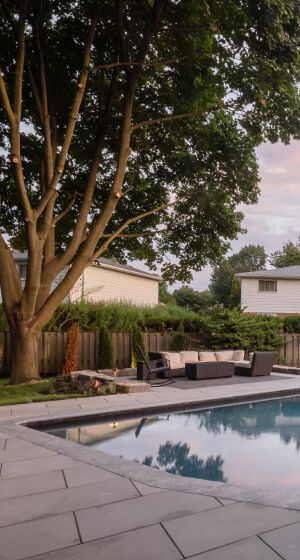 Trusted Landscaping Professionals
Action Home Services takes pride in offering clients more than they expect- our vision is to become the most sought-after contractor in the Toronto area for a huge range of construction services. Our landscaping services are incredibly inclusive, with our teams offering their expertise in designing and constructing landscapes, pressure washing and sealing, building decks and fences, outdoor kitchens, demolition services, artificial turf installation and much more.
Uncompromising Quality – That is Our Promise
When you work with us, you'll benefit from our professional approach to all we do and our commitment to excellent service and results. As with most of our services, our satisfaction guarantee is backed by a 5-year limited warranty, regardless of the size or layout of your property. No matter what, we can come up with a plan to help you make the most of your space and enhance its overall aesthetic appeal.
Certified Professionals
---

Swimming Pools & Spas
Building Pools and Spas is No Easy Task, But We Know How to Get It Done Right.
Get Experienced Contractors Who Know How to Handle Tough Jobs with AHS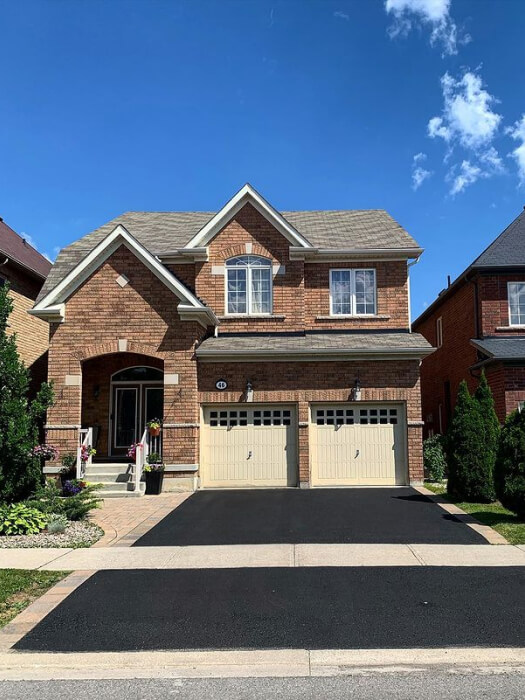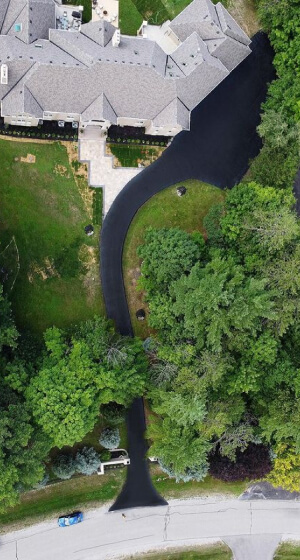 Driveway Sealing Services
Ensuring Your Property Looks Its Best
Action Home Services provides Toronto and the GTA with sealing services for driveways of all shapes and sizes. We know that homeowners want an easy, hassle-free experience with long-lasting results when they fix their driveway, which is why our team at AHS uses an oil-based sealer that not only enhances the look of your driveway, but that also protects it from the elements. With our sealer, you can rest assured that your driveway will be protected for up to 2 years or more. Our sealer protects your driveway from UV rays from the sun, oil and gas spills, and will help prevent cracks. With the help of AHS and our driveway sealing service, the life expectancy of your driveway can be increased exponentially.
We want your driveway to look as new as the day you got it. With Action Home Services, we can quickly and effectively repair your driveway, sealing it properly for years to come. We've been sealing driveways and commercial lots for years, so we know the fastest and best way to seal your asphalt driveway and get it looking clean again. Every job is important to us- give yourself the peace of mind that comes from knowledgeable and experienced professionals handling your driveway sealing. Get your driveway sealed ASAP by contacting Action Home Services for a free in-home estimate.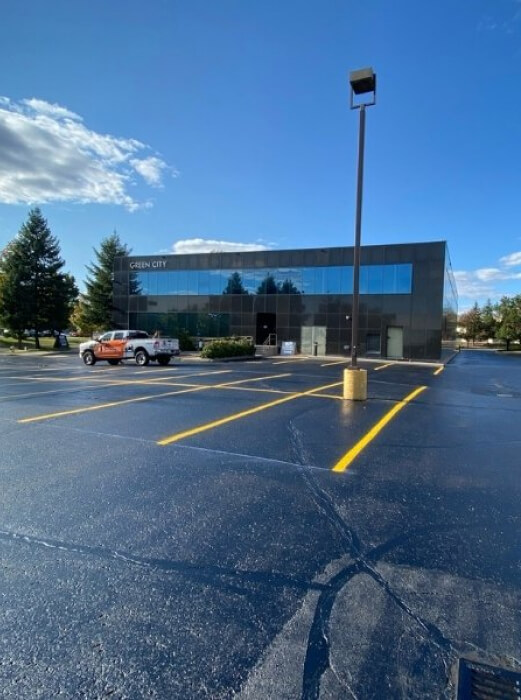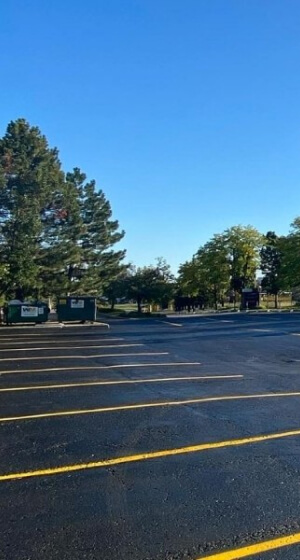 Commercial Asphalt Sealing
Helping you put your best foot forward
As a business owner, you no doubt want your property to look attractive and welcoming at all times. A pristine parking lot can give your clients, customers, and employees a great impression, and tell them that you care about your workplace's appearance and maintenance. For professional and proper commercial asphalt sealing, Action Home Services can give you the service you need fast, and at an affordable price too.
Most professionals will recommend you get your asphalt resealed every 2 years to maintain your parking lot. Not only does this prevent potholes, cracks, or other forms of damage, it also gives your lot a clean, matte appearance. Your parking lot will be vibrant and stand out nicely in your community with our commercial asphalt sealing services. Every day you strive to put your best foot forward to make your company the best it can be, and with the help of a professional commercial asphalt sealing company, you can extend that notion to the outside of your building too.
We can help reseal your parking lot and fix any damage to it to ensure that your property looks good at all times. Get in touch with our team today and we'll completely revitalize your parking lot so that you can ensure you make a good first impression on your clients and customers.
Why choose us?

The Right Tools For Every Job
We are always ready, no matter how big or challenging the job is. Any environment, any conditions.

Professional Technicians
All the work on your property will be completed by knowledgeable professionals with years of experience.

Competitive Pricing
We are always a step ahead of our competitors, ensuring we have very competitive prices.

Satisfaction Guarantee
You don't have to worry about the lifetime of your project. We provide up to 5 years limited labour warranty.

Industry Experience
All our professionals have experience in different construction sectors, with over 70 years of combined experience.

Great Support
Have questions or concerns? Contact our support team anytime and they will answer all your questions.
Testimonials

Max, Toronto, ON
I hired AHS to redo my back yard and driveway. They came very swiftly for the estimate and in about a month they started the project. They were very prepared and their communication was on point. Loved working with these guys.
Delia Bobb, Richmond Hill, ON
John and his team did a great job filling & sealing my driveway along with filling and sealing my interlocking.
I am very satisfied with is workmanship and will definitely hire him again and recommend him to my friends.​
Derrick, Toronto, ON
Kyle and his team provided excellent service! The communication, quote information, and asphalt sealing service was exactly what we were looking for. We have two driveways and both were completed with high quality craftsmanship!
Eduardo, Gormley, ON
Great company. AHS were doing work on my street and were able to do my driveway right away. very clean and professional service. highly recommend them
Joe M, Vaughan, ON
Very professionally done. Always on time and very respectful. Would definitely recommend these guys for any construction landscape jobs.
Roochita, Mississauga, ON
The crew at Action Home Services was top-notch. They were professional, meticulous, polite and hardworking. The crew leader, Rinat, was exceptional. We would have no issues recommending them or using their services again.
Heidi, Toronto, ON
John, Nick and the team are a pleasure to work with. John is very professional, delivers on time and on budget. Always available to answer calls to ensure 100% customer satisfaction. I would highly recommend Home Action Services.
Gary, Toronto, ON
John and his crew did a terrific job repaving my driveway and replacing existing low retaining walls, the crew arrives on time everyday and keep the area very clean and very professional. I would recommend them to my neighbors anytime.
Ross K, Richmond Hill, ON
Great attention to details, everything done in time, awesome customer service.
Thank you John for amazing experience. Best regards Ross
Denny, Mississauga, ON
Hired Action to do my front and back landscaping. Eugene, operations manager helped me pick all the necessary material and assisted me with any questions I had through the project. Great company, very pleased to do business with them.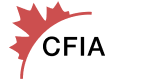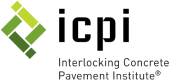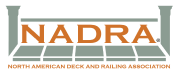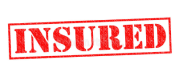 Work on my walkway was done in a timely fashion and Dmytro was great at communicating exactly what would be done and the timeline. There were no "surprises" and work was completed exactly as discussed. My walkway is so much safer now and I wish I'd had it taken care of years ago! Thank you Action Homes!
AHS did interlock power washing and polymeric sanding for us. Our experience was exceptional working with such amazing team of professionals. They were always on time, lived up to their promises and we look forward to work with them on new projects. Highly recommended!
These group did a very good job doing interlocking in my backyard. From giving you quotations to explaining the process , everything is very clear. During the entire construction I wasn't home as I am working and yet i never encountered any problem at all the entire process. I highly recommend them. Thanks guys
AHS stays up to their Unilock Authorized Contractor status and absolutely deserves their immaculate reputation. It was a pleasure working with them on my project through all the stages - design, material selection and actual installations. AHS crew are real professionals in what they are doing and spared no effort to resolve material, grading and design challenges. They've put their vast Unilock product knowledge to a good use and came up with creative solutions to build window wells, landings, retaining wall, etc. Built a new garden gate for me as well as a part of the project and I can tell that AHS team is really good at carpentry as well. I would contract a fence to them without hesitation. The way they utilized Uniloc U-Cara system for steps and landings while working around challenges left by the house builder produced awesome results. I went through quoting process with half a dozen contractors prior to hiring AHS and can 100% recommend them to others for all your landscaping needs. They are neither the cheapest nor the most expensive company out there and providing the best customer service I've seen in years. Doing what is right for their client is an absolute priority to them. Honest communication and fair pricing. Will definitely hire them for my future projects and recommending them to all my friends.
These guys are good, conscientious, courteous and responsive. Mid sized project was very well managed and executed. Very good work and clean. Chose them based on google reviews so thought I would add to the accolades.
Great customer experience!! John and his entire team were a great pleasure to work with! They very responsive, professional, very detailed workmanship and were so easy to work with! A big thank you to John, Hilda, Kin, Ron, Brandon and Kike, you were all great individuals and it was truly a pleasure to work with all of you! Looking forward to working with you all in the future! Best regards, Paul & Virginia
We had AHS provide a quote for 135 feet of fence and a retaining wall installed. It was very detailed and professional. We chose them to install the fence. The job was completed with very exacting attention to detail. All changes were a collaboration and performed with no issues. My wife and I could not be happier with the job, with the big job being done perfectly, the worksite kept tidy and all the little resolution things that were done unasked for like relaying the pavers they removed and putting ladders and other items back where they were moved from. I would not hesitate to have AHS perform any major or minor tasks around my home.
I hired AHS to remove /replace polymeric sand and seal cobblestones surrounding our pool and back entrance, and interlocking on our driveway and front entrance. AHS came in after a previous contractor made an abysmal attempt at the job. The AHS team was professional, courteous, communicated well and completed an excellent job in a timely manner. I would not hesitate to use AHS services again.
Barry Takemura
2022-10-03
Eugene and his team are excellent. They delivered a great fix for my walkway problem in a faster time than I expected. Thank you.
Action Home Services has amazing crews. Highly recommend Qais and Ron for all the hard work they've done to ensure high quality outcome. Not only me but also my neighbors were amazed by their efficiency + professionals. Will come back again for my future projects! Just signed a contract with them. John and Ksenia were very patient in answering all my questions and John provided me an estimate in a really short time. They also adjusted the estimate for 3 times to better suit my needs. Can't wait to see the result of the project. Looking forward to meet the crews!