Interlocking Steps Toronto and GTA
Action Home Services offers interlocking step services for Toronto and the GTA. No matter where you're looking to install a step, whether its in your front yard or your backyard, AHS can get the job done right. We have extensive experience designing and constructing landscapes across Ontario, many of which utilize interlocking steps to increase appeal and create pathways throughout a property. We'll take on any project no matter the size, so get in touch with us and find out how we can quickly bring your landscaping project to life.
Why Choose Us for Your Interlocking Steps in Toronto?
---
As one of the fastest-growing interlocking companies in Toronto, we understand what it takes to make beautiful landscapes with interlocking services. Our Google and Homestars reviews tell our story for us- we consistently deliver incredible results to our valued customers and do whatever it takes to make your vision for a better landscape to life. We've got experienced contractors, state-of-the-art equipment, and a reputation for excellence that we want to maintain during your landscaping project. No matter what service you need, AHS can provide you with everything to design, replace, or install a landscape with interlocking steps.
When you call AHS for your interlocking steps project, you can expect the following:
Free In-Home
Estimate
Please fill in below and one of our representatives will connect with you for your in-home quote.
Our Interlocking Services in Toronto and the GTA
---
Your Interlocking Steps Contractor
---
Interlocking is an extremely diverse material to work with, as it gives homeowners plenty of choice between color, style, and size of each interlocking piece. For this reason, interlocking can be used to make driveways, walkways, steps and more. With such an incredible level of customization available, AHS is here with design professionals to help you select the best interlocking for your particular project. You can consult us on any questions you have regarding your interlocking project, and we'll work with you to produce a free in-home estimate of the costs and outcome of the project. We are serious about finishing projects on-budget and on time, giving you beautiful results and a gorgeous landscape. Paired with our other landscaping services, interlocking steps can create new paths around your home, increasing mobility and expanding your space into something more. No matter where you're located in the GTA, Action Home Services is here for you.
High-Quality Services in Toronto and the GTA
---
We are an experienced and professional interlocking company that serves Toronto and the GTA. Transform your home with the help of the experts from AHS!
What Our Clients Have to Say
---
"AHS did a fantastic job on our new driveway and walkway and stairs. I would highly recommend AHS for driveway and walkway removal and replacement with interlocking stone." - Derrick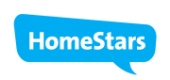 "Such a GREAT experience! Always punctual, very professional with no hassles, and extremely dedicated to what they do. The work they did is just flawless. I only expected durable results but these guys exceeded any possible expectations a client could have." - Daria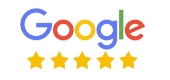 "The work was performed quickly and professionally. The work was delayed due to weather conditions but I was kept informed of the anticipated start time. All staff members were extremely polite and respectful. The whole project was stress free which I appreciated." - Ann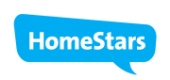 "Amazing job and craftsmanship. These guys are like artists to the job they perform. I am very happy and glad I chose them for the job. Excellent customer service as well, they take service very seriously and do not disappoint. Simply, amazing." - Andres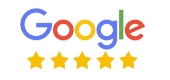 "We had our asphalt driveway removed and an interlocking one installed by AHS. We are very pleased with the whole process. The communication was clear. All our questions were addressed in a timely manner. We LOVE our new driveway!" - Gary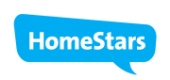 "Me and my wife hired Action Home Services to install pavers at our backyard. John and his team were very professional and did a great job. Will recommend to anyone!" - Artem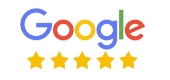 Custom Interlocking Steps
We provide custom design solutions for those looking for interlocking steps in Toronto and the GTA. We know that every contract we take on is different, and that each one needs special care to meet the vision of our clients. With professional designers and extensive knowledge in the field of interlocking, AHS can bring you dream home exterior to life with interlocking steps.
We know the best places to source high-quality materials, and only hire professional interlocking experts to complete your job.
No matter what you're looking for out of your interlocking landscaping project, AHS has the tools and know-how to get the job done right. 
Steps Design, Materials, Installation
Everything you need to get started with your interlocking project is right here- we handle design, materials, and installation for interlocking projects. From the beginning of the design process to the final piece of interlock being put into place, Action Home Services is here to make sure your home is as beautiful as it can be. When you call AHS, we take care of everything.
With our 5-year limited warranty on labor, you can be certain that when we take on a job, we aim to do it right.
Call Our Interlocking Steps Experts in Toronto, and find out how we can bring your dream interlock to life.
Natural Stone Steps Installation in Toronto
Natural stone steps are the perfect way to enhance the look of your front yard. There are different options available on the market,  however, our favourites are Flagstone Natural Stone Steps from Banas and Oakville Natural Stone.
Now that you have the best available products in hand, it's time to move to the installation stage. To help you understand this stage better, we are going to break down the best installation method of Stone Steps in Toronto and review a set-by-step guide on how to do it in accordance with Safety Regulations and Toronto Building Code (something you do not need to worry about if you hire some trust-worthy contractor to do it..hmmm, I wonder who could that be?)
One important thing to keep in mind is that improper installation may (and certainly will) cause the stones to shift, move and sink over the years. No homeowner wants to deal with these things because they are safety issues, especially during extreme weather.
Step #1 – Measure and level the area
Before you start your natural stone installation, it is necessary to realize that whether you choose Natural Stone or Flagstone steps, the installation involves a strong knowledge of the process, and the special equipment required to lift all materials. To be more specific, a 4 ft step weighs about 200-300 pounds, while a 6 ft step is about 500-800 pounds. While DYI of steps is still possible, we encourage you to save a headache and trust this sort of job to someone reliable, professional and experienced.
To start laying down the stones, we first need to make sure that the area is properly measured and leveled. This includes measuring the area for the step's width and depth, as well as making sure that it is level with the ground surface.
Step #2 – Prepare a base layer of gravel
When the area is leveled, we will lay down a base layer of gravel before installing your natural stone steps. This is important because it will provide an even surface for your stones to rest on and will help keep them from shifting over time. Once we spread out an even layer of gravel (3-4 inches should do), we will compact it using a tamper or roller for optimal results.
Step #3 – Stone steps installation
Now that we have a stable base layer ready, it's time to start placing down the natural stones! We will lay out the stones so that they are evenly spaced apart from one another and will begin securing them in place with mortar or concrete adhesive (depending on the type of stone being used). Securing the stones is an important step as it will help ensure the stability of your steps over time!
Step #4 – Railings
The last step before we clean up is to install the railings. Besides being a Natural Stone contractor, we also offer Railing Installation services. So we have the whole project covered for you.
Here at Action Home Services, we care for our customers, always stay on top of crew management, follow safety regulations, and do a clean and neat job – and this is not even speaking of the wide range of power equipment that helps us take on any project of any difficulty level! Give us a call at (647) 937-1023 to get a free estimate on a natural stone steps installation project in Toronto and the GTA.
Interlocking Step Service Areas
---