Bowmanville Interlocking Services
Action Home Services provides interlocking services of superior quality at an affordable price. Our experienced contractors have extensive expertise in residential interlocking projects and can help turn your vision into reality, creating an enhanced outdoor space. When it comes to customized designs and efficient installations in Bowmanville, Action Home Services is the top choice as your interlocking specialist.
Driveway Interlocking in Bowmanville
---
At AHS, we understand the significance of maintaining a pristine exterior for your home. Interlocking provides a well-maintained appearance and creates a durable surface that can withstand weight and environmental elements.
If you desire an appealing and long-lasting option for your driveway, interlocking pavers are an excellent choice. They are easy to install and come in various colors, textures, and sizes to suit your preferences. Interlocking driveway pavers not only enhance the value of your home but also boost its curb appeal.
Why opt for interlocking your driveway?
High Durability – These pavers can last up to 30 years after installation.
Easy Maintenance – Cleaning interlocking pavers requires minimal effort, with only occasional sweeping and rinsing.
Customizability – Select from a wide range of stones and mix and match to create unique modular or linear patterns.
Enhanced Curb Appeal – The design possibilities are endless, allowing you to create distinctive designs that match your home's aesthetic and maintain its attractive appearance.
Simple Repairs – Any cracks or damages can be easily repaired as each paver can be replaced individually.
Free In-Home
Estimate
Please fill in below and one of our representatives will connect with you for your in-home quote.
Backyard Interlocking in Bowmanville
Are you seeking a way to enhance your backyard this summer? Look no further. Our specialty lies in backyard interlocking, and we possess the expertise to turn your outdoor area into a stunning oasis. We are passionate about assisting our customers in realizing their dream yards.
With interlocking pavers available in diverse shapes, sizes, and colors, you have the freedom to select the ideal style for your backyard. Whether you desire a modest patio or an extravagant outdoor living space adorned with built-in lights, interlocking pavers offer endless possibilities.
Interlocking for Patio, Porch, Walkway
Interlocking offers the advantage of seamlessly complementing any home, whether you opt for a patio, porch, walkway, or driveway. The designs are fully customizable and yield fantastic results. The possibilities are boundless when it comes to patterns, shapes, sizes, and colors. Interlocking pavers possess strength and durability while being easy to install.
Our team of interlocking contractors will collaborate with you to devise an affordable and personalized plan that meets your requirements. Enhance your outdoor space with functional features like efficient drainage and lighting through interlocking. Rest assured, with our team of experts, we guarantee your satisfaction with the final outcome.
Clients' Testimonials from Bowmanville
---
Action Home Services is one of the best decisions we made during renovation our property and house. We found AHS company on this website based on reviews and were very happy we hired them. Everything was clear from first day we met the sales guy, design was done perfect, project manager and crew always took the job one step further then we expected, very happy with our backyard and driveway!
-Eva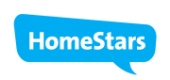 AHS exceeded my expectations when they sealed my driveway. The team was courteous and professional, and they took care to leave my property looking clean and tidy. I would definitely use them again in the future.
-Alexey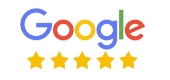 We are beyond happy with the outcome of our recent project and we got lots of compliments from friends about how cozy and lovely our new cabana and pool. This is our first project with Action Home Services and will definitely looking forward to working with them on future works around the house.
-Rigina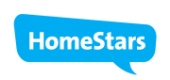 Trusted Interlocking Company in Bowmanville
AHS is a comprehensive interlocking and landscaping company in Bowmanville, offering design, installation, and maintenance services for interlocking and more.
With our extensive experience in interlock, we have successfully crafted stunning and practical spaces for both homeowners and businesses. Our expertise extends to professional landscaping, as well as the design and installation of backyard interlocking, driveway interlocking, patio interlocking, porch interlocking, and walkway interlocking , tailored to fulfill your specific requirements.
We also provide pressure washing services for any type of surface on your property.
If you require professional interlocking services for your property in Bowmanville, don't hesitate to contact us today!