Asphalt Paving Contractors Toronto & GTA
One of the easiest and best ways to add curb appeal and value to your home is to pave or extend your driveway. Having our professional asphalt pavers working on your driveway will make it last longer, look better, and increase your property value. Our paving contractors have the required training and experience needed to create a beautiful and long-lasting driveway for your property. Whether you're looking to add a new driveway or extend your driveway with asphalt, concrete or interlocking. Our asphalt specialists with our years of experience utilizing proper techniques, and high-quality and well-sourced materials. You can be sure can pave any kind of driveway you may want or need.
Why Choose Us for Your Driveway Paving & Asphalt Driveway Extension
---
Among the fastest-growing driveway paving contractors in Toronto, we offer a wide range of driveway paving services. For all our clients in and around the Greater Toronto Area, we have worked hard to earn a reputation for providing quality, consistent, and affordable service. The reviews on Google, Homestars and other trusted platforms consistently show that our clients love our work and trust us to deliver incredible results for their driveway paving and asphalt driveway extensions. Whenever we work on a project for a client, we work closely with them to ensure that they get exactly what they want.
When you call AHS for driveway pavers and driveway paving services, you can expect the following:
Experienced and Trained Professionals

Affordable Rates

And More!
Free In-Home
Estimate
Please fill in below and one of our representatives will connect with you for your in-home quote.
High-Quality Asphalt Driveway Paving & Extension Services in Toronto and the GTA
---
We are an experienced and professional asphalt driveway paving company that proudly services Toronto and the GTA. Transform your home with the help of the expert Asphalt Paving Contractors from Action Home Services.
Certified Professionals
---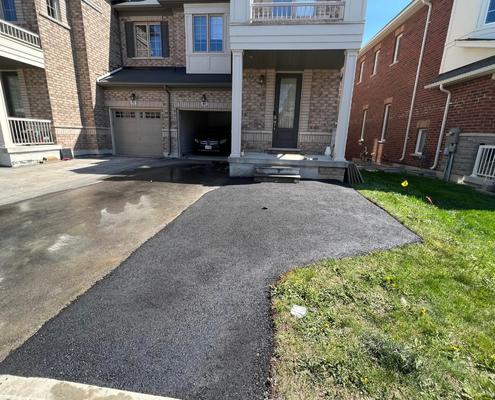 What Is Asphalt Driveway Paving?
Asphalt paving is a common and popular method for providing a new surface for your new driveways, parking lot, or street. Asphalt is an artificial material that can be mixed with other aggregates to create different textured surfaces. It is easy to install, durable, and resistant to damage from weathering and wear.
When you are considering having asphalt installed on your property, there are several factors that you should consider. First of all, it is important to choose the right paving contractor for your project. You want someone with experience in installing asphalt driveways who will pay close attention to detail throughout the entire process. In addition, you need asphalt paving contractors like the ones at AHS who will do the job quickly so that you can enjoy your new surface as soon as possible.
In order to choose the right driveway paving option for your home, it is important to consider a number of factors such as cost, durability, and aesthetics. You will also need to factor in the amount of maintenance that will be required to keep your new driveway looking its best. If you are unsure about your new asphalt driveway, our asphalt paving contractors at AHS will guide you and help you make the right decision for your needs.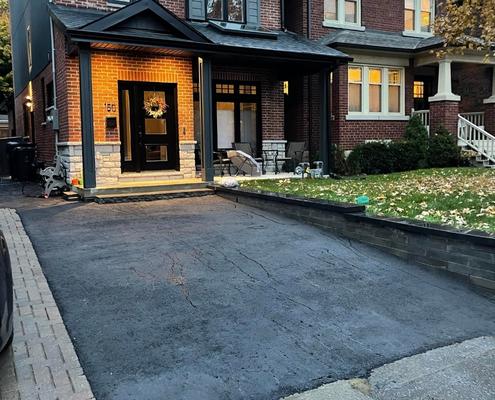 Asphalt Driveway Extension
Asphalt driveway extensions can be an excellent investment that quickly adds to the resale value of your home. In addition to being an important part of the functional aspect of your home's exterior, asphalt driveway extensions improve your home's curb appeal as well. Asphalt driveway extensions are cost-effective and will last for many years with regular maintenance. When you require additional parking spaces, asphalt driveway extensions are a practical, aesthetic, and affordable option for homeowners. You can be assured that your asphalt driveway extension will be completed effectively and efficiently thanks to our professional and experienced asphalt contractors. In addition, we will provide you with full details and maintenance tips on how to protect your driveway from factors such as weather, and ways to maintain it for years to come. Many homeowners get intimated by the process of extending their driveway but Action Home Sevices has by-law and permit experts, designers and only the best asphalt paving contractors in Toronto and the GTA.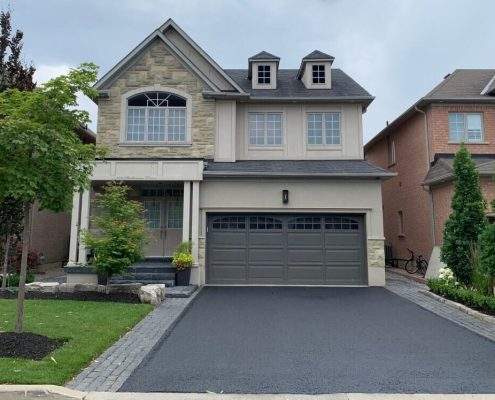 Asphalt Driveway Extension Process
Our asphalt driveway extension process is precise and thorough. We aim to minimize disruptions as much as possible during construction. You can rely on us to get the job done in a prompt and efficient manner.
Asphalt driveway extensions from Action Home Services can revitalize worn-out driveways and add curb appeal to your home. Here's our step-by-step process for extending an asphalt driveway:
Determine the extent of your driveway extension. Measure the length and width of your existing driveway and make note of any obstacles that may interfere with the extension, such as trees or power lines.

Source the custom-chosen materials you need for the asphalt extension. This typically includes new asphalt material, gravel, sand, wood planks or bricks for the base foundation, and concrete or cement to glue down any necessary expansion joints.

Excavate around your existing driveway using machines until we reach a depth equal to 2/3 of the thickness of your asphalt material. This will create a level base for the new driveway extension.

Lay down the foundation for your driveway extension, using wood planks or bricks if necessary to ensure that it is level and stable. We may also need to use sand or gravel on top of the foundation in order to fill any small holes or gaps.

Prime the existing surface of your driveway extension with a concrete bonding agent and allow it to dry completely before laying down the new asphalt layer. This will help to prevent cracking and deterioration over time due to unevenness in the old asphalt surface.

Spread an even layer of hot asphalt over your driveway extension once it has dried completely, being careful not to leave any air pockets under the layer. We will use a roller to smooth out any bumps in the surface and be sure that it is hot enough for installation before beginning to work with it.

Allow your newly installed asphalt driveway extension to cool completely before driving or walking on it, then seal the surface with an asphalt sealant as recommended by us. This will help protect your new driveway from environmental damage and deterioration over time.
Our paving contractors are extremely passionate about helping customers and making the driveway extension process as easy as possible from beginning to end. Contact our team for a free estimate and any questions you may have about your asphalt paving extension project.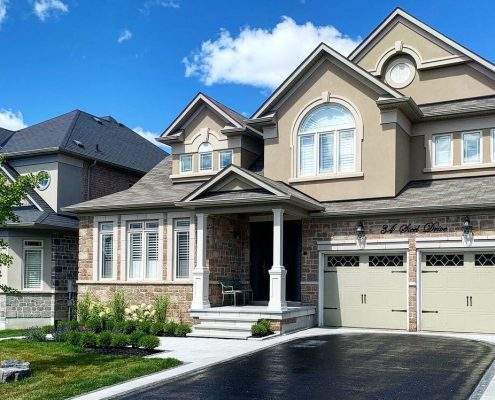 Your Trusted Residential Asphalt Paving Company
Action Home Services has decades of experience paving everything from residential new driveways to large commercial parking lots. You can be sure by going through our portfolio of highly satisfied and prolific clients all over the GTA that you are going with the best asphalt paving contractors in the industry. Our system and team of extremely experienced and passionate consultants, designers and contractors will always work with our clients throughout every step of the asphalt paving process to ensure that everything goes smoothly to your exact preferences and specifications.
What Our Clients Have to Say
---
"AHS did a fantastic job on our new driveway and walkway and stairs. I would highly recommend AHS for driveway and walkway removal and replacement with interlocking stone." - Derrick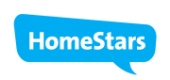 "Such a GREAT experience! Always punctual, very professional with no hassles, and extremely dedicated to what they do. The work they did is just flawless. I only expected durable results but these guys exceeded any possible expectations a client could have." - Daria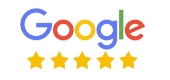 "The work was performed quickly and professionally. The work was delayed due to weather conditions but I was kept informed of the anticipated start time. All staff members were extremely polite and respectful. The whole project was stress free which I appreciated." - Ann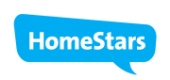 "Amazing job and craftsmanship. These guys are like artists to the job they perform. I am very happy and glad I chose them for the job. Excellent customer service as well, they take service very seriously and do not disappoint. Simply, amazing." - Andres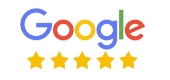 "We had our asphalt driveway removed and an interlocking one installed by AHS. We are very pleased with the whole process. The communication was clear. All our questions were addressed in a timely manner. We LOVE our new driveway!" - Gary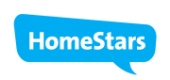 "Me and my wife hired Action Home Services to install pavers at our backyard. John and his team were very professional and did a great job. Will recommend to anyone!" - Artem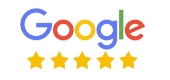 AHS Asphalt Paving Contractors