Port Perry Interlocking Services
Action Home Services provides interlocking services of exceptional quality at an affordable price. Our skilled contractors have extensive experience in residential interlocking projects and are dedicated to turning your vision into reality, creating a stunning outdoor space. When it comes to customized designs and efficient installations in Port Perry, Action Home Services stands out as the leading specialist.
Driveway Interlocking in Port Perry
---
At AHS, we understand the significance of maintaining the pristine appearance of your home's exterior. Interlocking offers a solution that not only enhances the property's aesthetics but also provides a robust surface capable of withstanding weight and environmental elements.
When considering a driveway option that is both appealing and long-lasting, interlocking pavers are an excellent choice. They boast easy installation and come in a diverse range of colors, textures, and sizes, allowing you to select the perfect fit for your requirements. By opting for interlocking driveway pavers, you can elevate the value and curb appeal of your home.
Why choose to interlock your driveway?
Exceptional Durability: These pavers can endure up to 30 years post-installation, ensuring a long-lasting solution.
Effortless Maintenance: Keeping interlocking pavers clean is a breeze, requiring only occasional sweeping and rinsing.
Customizability: With a vast selection of stones available, you can mix and match to create unique modular or linear patterns.
Enhanced Curb Appeal: The design possibilities are limitless, enabling you to craft bespoke designs that perfectly complement your home's aesthetic and convey a well-maintained appearance.
Easy Repairs: In case of any cracks or damage, individual pavers can be easily replaced, simplifying the repair process.
Free In-Home
Estimate
Please fill in below and one of our representatives will connect with you for your in-home quote.
Backyard Interlocking in Port Perry
Are you seeking ways to enhance the appearance of your backyard this summer? Our specialization lies in backyard interlocking, and we possess the expertise to assist you in transforming your outdoor space into a stunning oasis. With a deep understanding of our craft, we are dedicated to helping our customers bring their dream yards to life.
Interlocking pavers offer a wide array of options in terms of shapes, sizes, and colors, allowing you to select the ideal style for your backyard. Whether you envision a modest patio or an extravagant outdoor living area complete with built-in lights, interlocking pavers provide the versatility to fulfill your vision.
Interlocking for Patio, Porch, Walkway
One of the remarkable aspects of interlocking is its ability to harmonize with any home, be it a patio, porch, walkway, or driveway. The designs are adaptable and yield outstanding results. The options for patterns, shapes, sizes, and colors are limitless, offering boundless creative possibilities. Interlocking pavers possess strength and durability while being effortlessly installable.
Our team of interlocking contractors will collaborate closely with you to devise a customized and cost-effective plan that meets your specific requirements. Enhance the functionality of your outdoor space through interlocking, incorporating features like efficient drainage and lighting. With our team of skilled professionals, we assure you complete satisfaction with the final outcome.
Clients' Testimonials from Port Perry
---
We are very pleased with the outcome of Action Home Services work at our backyard. They were recommended by our friends, and we will surely recommend them to others as well. We are really enjoying how our new patio looks like and how fast it was done.
-Diego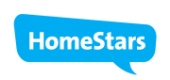 Action Home Services did three projects for us. The biggest was the complete replacement of our back deck. Action did an excellent job — everyone we worked with was pleasant and helpful, efficient, cleaned up well and gave us good advice. The deck looks beautiful; we are looking forward to spring when we can actually use it! The paving and railings were done well, promptly and efficiently. Highly recommended. We are using them for another project in the spring.
-David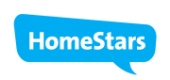 We had an issue with our interlocking that was slopped toward the house. An inspector advised us to fix that issue ASAP. AHS did that work for us within a few days after initial contact. The team was quick and efficient. One problem solved! Thank you
-Paul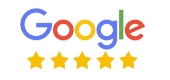 Trusted Interlocking Company in Port Perry
AHS is a comprehensive interlocking and landscaping company that offers a wide range of services, including design, installation, and maintenance for interlocking and other projects in Port Perry.
With our extensive experience in interlock, we have successfully crafted stunning and practical environments for both homeowners and businesses. Our expertise extends to professional landscaping, backyard interlocking, driveway interlocking, patio interlocking, porch interlocking, and walkway interlocking , all tailored to fulfill your specific requirements.
We also provide pressure washing services for any type of surface on your property.
If you require professional interlocking services for your property in Port Perry, we encourage you to contact us today.