Belleville Interlocking Services
Action Home Services provides interlocking services of exceptional quality at an affordable price. Our skilled contractors have extensive experience in residential interlocking projects and can help you realize your vision for an enhanced outdoor area. As the leading interlocking specialist in Belleville, we offer customized designs and efficient installations to meet your specific requirements.
Driveway Interlocking in Belleville
---
At AHS, we understand the significance of maintaining a pristine exterior for your home. Interlocking offers a solution that not only enhances the appearance but also creates a durable surface capable of withstanding weight and environmental challenges.
If you seek an appealing and long-lasting option for your driveway, interlocking pavers are an excellent choice. They are simple to install and available in various colors, textures, and sizes to suit your preferences. Interlocking driveway pavers can effectively increase your home's value and enhance its curb appeal.
Reasons to opt for interlocking your driveway:
High Durability – These pavers can last up to 30 years after installation.
Easy Maintenance – Cleaning interlocking pavers requires minimal effort, with occasional sweeping and rinsing.
Customization – Choose from a wide range of stones and create unique modular or linear patterns.
Enhanced Curb Appeal – The design possibilities are limitless, allowing you to achieve a well-maintained look that complements your home's aesthetic.
Easy Repairs – Individual pavers can be replaced, making repairs for cracks or damage hassle-free.
Free In-Home
Estimate
Please fill in below and one of our representatives will connect with you for your in-home quote.
Backyard Interlocking in Belleville
Are you seeking a means to enhance your backyard this summer? Our expertise lies in backyard interlocking, where we can assist you in turning your outdoor area into a stunning oasis. With our profound knowledge and passion, we excel at helping our customers realize their dream yards.
Interlocking pavers offer a multitude of options in terms of shapes, sizes, and colors, allowing you to select the ideal style for your backyard. They can be utilized to fashion anything from a modest patio to an extravagant outdoor living space complete with integrated lighting.
Interlocking for Patio, Porch, Walkway
One of the remarkable aspects of interlocking is its ability to harmonize with any home, be it a patio, porch, walkway, or driveway. The designs are fully customizable and yield exceptional outcomes. The possibilities for patterns, shapes, sizes, and colors are endless. Moreover, interlocking pavers are robust, long-lasting, and easy to install.
Our proficient interlocking contractors will collaborate with you to devise a tailored and cost-effective plan that caters to your specific requirements. By incorporating interlocking, you can enhance the functionality of your outdoor space with efficient drainage and lighting. With our team of experts, we guarantee your utmost satisfaction with the final outcome.
Clients' Testimonials from Belleville
---
My experience with Action Home has been pleasant and very smooth. Hired them for pool work and I added on design services as I was not sure which option to proceed with. Manager Ron was helpful and took his time to explain the process and arranged payment on my schedule which I appreciated a lot. Highly recommend
-Iren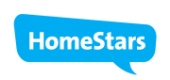 AHS is very professional and provides a high quality service! They are very responsive when you ask them to complete a job. Their team is well-trained. I would recommend this company to anybody who needs help around their property.
-Anatoly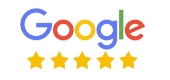 The best construction company Ive dealt with! Everybody was punctual! I had a clear estimate without hidden charges, attention to detail, and highly skilled professional workers! Now I have my dream backyard! Thank you, Dmytro, Kin, Ron, and Kike, for the great experience!
-Victoria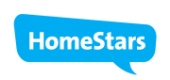 Trusted Interlocking Company in Belleville
AHS is a comprehensive company offering interlocking and landscaping services in Belleville. We provide design, installation, and maintenance services for interlocking projects and more.
Having accumulated years of experience in the field of interlock, we have successfully crafted stunning and practical spaces for both homeowners and businesses. Our expertise extends to professional landscaping, as well as designing interlocking solutions for backyards, driveways, patios, porches, and walkways that are tailored to your specific requirements.
We also provide pressure washing services for any type of surface on your property.
We understand that your space embodies your personal style and preferences, which is why we are dedicated to collaborating closely with our clients to deliver precisely what they desire and require. If you require professional interlocking services for your property in Belleville, feel free to contact us today.