Kitchener Interlocking Services
Action Home Services provides cost-effective interlocking services of superior quality. Our team of contractors possesses extensive experience in handling interlocking projects for residential properties, enabling them to transform your outdoor space according to your envisioned design. When it comes to personalized designs and efficient installations in Kitchener, Action Home Services is the premier choice for interlocking expertise.
Driveway Interlocking in Kitchener
---
At AHS, we understand the importance of maintaining the impeccable appearance of your home's exterior. Interlocking provides a solution that not only enhances the visual appeal but also offers a robust surface capable of withstanding weight and environmental factors.
If you're seeking an appealing and long-lasting option for your driveway, interlocking pavers present an excellent choice. We offer easy installation and come in a wide range of colors, textures, and sizes to meet your specific requirements. By opting for interlocking driveway pavers, you can elevate your home's value and enhance its curb appeal.
Why choose to interlock your driveway?
Exceptional Durability – With a lifespan of up to 30 years post-installation, interlocking pavers exhibit remarkable longevity.
Minimal Maintenance – Keeping interlocking pavers clean requires minimal effort, merely necessitating occasional sweeping and rinsing.
Customizability – The availability of various stone options allows you to select and combine different materials, creating unique modular or linear patterns.
Elevated Curb Appeal – The design possibilities are virtually limitless! You can craft distinctive patterns that complement your home's aesthetic and contribute to its well-maintained appearance.
Easy Repairs – In the event of cracks or damage, individual pavers can be effortlessly replaced, ensuring convenient and straightforward repairs.
Free In-Home
Estimate
Please fill in below and one of our representatives will connect with you for your in-home quote.
Backyard Interlocking in Kitchener
In search of a method to enhance the appearance of your backyard this summer? Our expertise lies in backyard interlocking, where we excel at turning your outdoor area into a stunning oasis. With a strong dedication to our craft, we take pride in assisting our customers in realizing their dream yards.
The versatility of interlocking pavers allows for an array of options in terms of shapes, sizes, and colors, enabling you to select the ideal style for your backyard. Whether you desire a modest patio or an intricate outdoor living space complete with integrated lighting, interlocking pavers provide the perfect solution.
Interlocking for Patio, Porch, Walkway
One of the remarkable aspects of interlocking is its ability to harmonize with any home. Whether you opt for a patio, porch, walkway, or driveway, the customizable designs yield fantastic outcomes. The options for patterns, shapes, sizes, and colors are limitless, offering endless possibilities. Interlocking pavers are not only sturdy and long-lasting but also simple to install.
Our interlocking contractors will collaborate with you to develop an affordable plan tailored to your specific requirements. Through interlocking, you can enhance the functionality of your outdoor space by incorporating efficient drainage and lighting. With our team of experienced professionals, we assure you of utmost satisfaction with the final result.
Clients' Testimonials from Kitchener
---
I was planning to replace my 10 year old wooden deck with new pressure treated wood, but after the consultation with AHS (Dmytro) he assured that my existing deck can be restored. They did it within a few days when we had a summer week in April and I am amazed by the quality and attention to the details of their workers! They saved me a lot of money!
-Valteri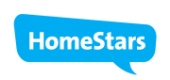 Last year we had our front yard completely redesigned by Action Home Services. Kin did the exquisite design and Renat was in charge of construction. Everyone associated with the project was excellent. This was a fairly large project, certainly for us, so it was not surprising that we had a few issues that arose. Thanks to Renat, Yuri, Artem, Oleg and the rest of the AHS crew these were resolved to our complete satisfaction. We are thrilled with the result!
-Rob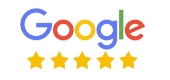 Joe did a wonderful job on our backyard and front yard. I loved that he listened to our needs and was able to come up with a plan suitable for our budget. He was very detailed oriented and efficient as well. We would definitely be a continuous client! Thank you AHS!
-Samuel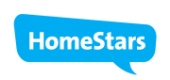 Trusted Interlocking Company in Kitchener
AHS is a comprehensive company that offers a wide range of interlocking and landscaping services, including design, installation, and maintenance, in Kitchener.
Having accumulated extensive experience in the field of interlocking, we have successfully crafted visually appealing and practical spaces for both homeowners and businesses. Our expertise extends to various areas such as professional landscaping, backyard interlocking, driveway interlocking, patio interlocking, porch interlocking, and walkway interlocking , ensuring that we can fulfill your specific design requirements.
We also provide pressure washing services for any type of surface on your property.
We understand that your space serves as a reflection of your individual style and preferences. Therefore, we are dedicated to collaborating closely with our clients, ensuring that we deliver precisely what they desire and require. If you are seeking professional interlocking services for your property in Kitchener, we encourage you to contact us today.