London Interlocking Services
Action Home Services provides interlocking services of superior quality at an affordable price. Our team of contractors possesses extensive experience in handling residential interlocking projects and excels in transforming your vision into reality, resulting in an elevated outdoor space. When it comes to customized designs and efficient installations in London, Action Home Services stands as the foremost specialist in interlocking.
Driveway Interlocking in London
---
At AHS, we understand the significance of maintaining an immaculate exterior for your home. Interlocking offers the ideal solution, imparting a well-groomed appearance to your property while providing a robust surface capable of withstanding weight and environmental challenges.
If you seek an appealing and long-lasting choice for your driveway, interlocking pavers present an excellent option. They are effortless to install and offer a wide selection of colors, textures, and sizes to cater to your preferences. By opting for interlocking driveway pavers, you not only enhance the value of your home but also elevate its curb appeal.
Why should you consider interlocking your driveway?
Highly Resilient – With an estimated lifespan of up to 30 years following installation.
Easy Maintenance – Interlocking pavers necessitate minimal upkeep, merely requiring occasional sweeping and rinsing.
Customizability – Select from a diverse range of stones or combine them to fashion distinctive modular or linear patterns.
Enhanced Curb Appeal – Immerse yourself in boundless design possibilities, enabling the creation of unique arrangements that seamlessly integrate with your home's aesthetic while preserving its well-maintained appearance.
Effortless Repairs – Any cracks or damages can be conveniently remedied since each paver can be replaced individually.
Free In-Home
Estimate
Please fill in below and one of our representatives will connect with you for your in-home quote.
Backyard Interlocking in London
Are you seeking a means to enhance the appeal of your backyard this summer? We specialize in the art of backyard interlocking, dedicated to assisting you in the metamorphosis of your outdoor area into a breathtaking oasis. Our team comprises seasoned professionals who excel in their craft and possess an unwavering passion for helping our customers bring their dream yards to life.
Interlocking pavers offer an array of options in terms of shapes, sizes, and colors, allowing you to select the ideal style for your backyard. Whether you envision a modest patio or an extravagant outdoor living space adorned with built-in lights, interlocking pavers serve as the perfect medium to fulfill your aspirations.
Interlocking for Patio, Porch, Walkway
One of the remarkable aspects of interlocking is its ability to harmonize with any home, whether you opt for a patio, porch, walkway, or driveway. The designs are adaptable and yield marvelous outcomes! The possibilities for patterns, shapes, sizes, and colors are boundless. Interlocking pavers exhibit exceptional strength and durability, while also being effortless to install.
Our team of interlocking contractors will collaborate closely with you to devise a plan that not only fits your budget but also caters to your specific requirements. Enhance the functionality of your outdoor space with features like efficient drainage and lighting through interlocking. With our team of experts, we assure you of utmost satisfaction with the final outcome!
Clients' Testimonials from London
---
I've hired Action Home Services after their sales manager Eugene has visited me. I was very impressed with his professionalism, knowledge & enthusiasm, what a difference compare to other companies I hired previously. Action Home Services completed my job on time and on budget. Project Manager always made sure that I was happy with the process and if I had any questions. Thank you guys, you are the best!!
-Maria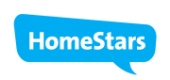 Incredible staff right from initial design stage right through to build. Would not hesitate to recommend for all your landscaping needs.
-Joe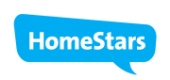 I'm extremely pleased with the work that has been done for us !! Everyone we dealt with demonstrated a professional work ethic and did an amazing job. If you're looking for a landscaping team that is professional, friendly and shows up on time, I highly recommend working with this company!!!
-Ruslan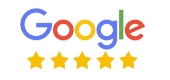 Trusted Interlocking Company in London
AHS is a comprehensive interlocking and landscaping company that offers a wide range of services including design, installation, and maintenance for interlocking projects and more in London.
With our extensive experience in interlocking, we have successfully crafted stunning and practical spaces for both homeowners and businesses. Our expertise extends to professional landscaping, backyard interlocking, driveway interlocking, patio interlocking, porch interlocking, and walkway interlocking , all tailored to meet your specific needs.
We also provide pressure washing services for any type of surface on your property.
If you're seeking professional interlocking services for your property in London, don't hesitate to contact us today!