Lindsay Interlocking Services
Action Home Services provides top-notch interlocking services that are both high-quality and affordable. Our team of experienced contractors has worked on numerous residential interlocking projects, and we are dedicated to turning your vision into reality, creating an exceptional outdoor space. When it comes to customized designs and efficient installations in Lindsay, Action Home Services is the leading specialist you can rely on.
Driveway Interlocking in Lindsay
---
At AHS, we understand the significance of maintaining the impeccable appearance of your home's exterior. Interlocking is a remarkable technique that not only enhances the overall look of your property but also provides a robust surface capable of withstanding weight and environmental challenges.
When it comes to your driveway, interlocking pavers offer an appealing and long-lasting solution. These pavers are effortlessly installed and are available in a wide range of colors, textures, and sizes to suit your preferences. By opting for interlocking driveway pavers, you can significantly enhance your home's value and boost its curb appeal.
Why should you consider interlocking for your driveway?
Exceptional Durability: These pavers can endure for up to three decades following installation.
Effortless Maintenance: Cleaning interlocking pavers requires minimal effort, typically involving simple sweeping and occasional rinsing.
Customization Options: With a vast selection of stones and the ability to mix and match, you can create distinctive modular or linear patterns.
Elevated Curb Appeal: The design possibilities are limitless, allowing you to achieve a unique aesthetic that maintains the well-kept appearance of your home.
Easy Repairs: In the event of cracks or damage, individual pavers can be replaced with ease, facilitating convenient repairs.
Free In-Home
Estimate
Please fill in below and one of our representatives will connect with you for your in-home quote.
Backyard Interlocking in Lindsay
Are you seeking to enhance your backyard's appeal this summer? We are specialists in backyard interlocking, dedicated to assisting you in turning your outdoor area into a captivating oasis. With our expertise in the field, we are passionate about helping our customers bring their dream yards to life.
Interlocking pavers offer a wide range of options in terms of shapes, sizes, and colors, allowing you to select the ideal style for your backyard. Whether you desire a straightforward patio or a sophisticated outdoor living space complete with built-in lights, interlocking pavers can fulfill your vision.
Interlocking for Patio, Porch, Walkway
Interlocking offers the advantage of seamlessly blending with any home, whether you opt for a patio, porch, walkway, or driveway. The designs are fully customizable and yield exceptional outcomes. The possibilities are endless when it comes to patterns, shapes, sizes, and colors. Interlocking pavers possess remarkable strength and durability while being easy to install.
Our team of interlocking contractors will collaborate closely with you to develop a personalized and cost-effective plan that caters to your specific requirements. Through interlocking, you can enhance your outdoor space with practical features like efficient drainage and lighting. Rest assured, our team of experts guarantees your utmost satisfaction with the final results.
Clients' Testimonials from Lindsay
---
We had an issue with our interlocking that was slopped toward the house. An inspector advised us to fix that issue ASAP.
AHS did that work for us within a few days after initial contact. The team was quick and efficient. One problem solved! Thank you.
-Paul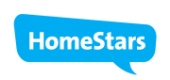 We are very happy with the design, planning and construction of our most recent project. This is the 2nd time we have contracted with Action Home Services. Also want to mention that everyone we have ever dealt with at Action Home Services from the salesman to the the crews have been outstanding; very knowledgeable, responsive, and super nice to interact with.
-Kristina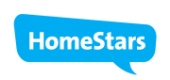 Work on my walkway was done in a timely fashion and Dmytro was great at communicating exactly what would be done and the timeline. There were no "surprises" and work was completed exactly as discussed. My walkway is so much safer now and I wish I'd had it taken care of years ago! Thank you Action Homes!
-Beth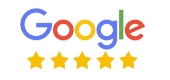 Trusted Interlocking Company in Lindsay
AHS is a comprehensive interlocking and landscaping company in Lindsay that offers a complete range of services, including design, installation, and maintenance for interlocking and more.
Drawing on our extensive experience in interlock, we have successfully crafted stunning and practical environments for both residential and commercial clients. Our expertise extends to professional landscaping, as well as designing and installing interlocking features for backyards, driveways, patios, porches, and walkways, all tailored to your specific requirements.
We also provide pressure washing services for any type of surface on your property.
If you are in need of some expert interlocking services for your Lindsay property, give us a call today!