Orangeville Interlocking Services
Action Home Services provides interlocking services of superior quality at affordable prices. Our team of contractors possesses extensive experience in residential interlocking projects and is adept at transforming your vision into reality, creating an enhanced outdoor space. When it comes to customized designs and efficient installations in Orangeville, Action Home Services stands as the premier interlocking specialist.
Driveway Interlocking in Orangeville
---
At AHS, we understand the significance of maintaining an impeccable exterior for your home. Interlocking provides a well-maintained appearance and establishes a resilient surface capable of withstanding weight and environmental challenges.
If you seek an appealing and long-lasting option for your driveway, interlocking pavers are an excellent choice. They offer ease of installation and are available in a wide range of colors, textures, and sizes to cater to your preferences. Opting for interlocking driveway pavers can enhance your property's value and boost its curb appeal.
Why opt for interlocking your driveway?
High Durability: These pavers can endure for up to three decades following installation.
Easy Maintenance: Cleaning interlocking pavers requires minimal effort, typically involving regular sweeping and occasional rinsing.
Customization: Choose from various stones or mix and match to create distinctive modular or linear patterns.
Enhanced Curb Appeal: The design possibilities are limitless, allowing you to create unique layouts that align with your home's aesthetic and maintain its attractive appearance.
Simple Repairs: In case of cracks or damage, individual pavers can be easily replaced, simplifying the repair process.
Free In-Home
Estimate
Please fill in below and one of our representatives will connect with you for your in-home quote.
Backyard Interlocking in Orangeville
Are you searching for ways to enhance your backyard this summer? Our expertise lies in backyard interlocking, and we are dedicated to assisting you in converting your outdoor area into a stunning oasis. With our profound knowledge and passion, we excel in helping our customers realize their dream yards.
Interlocking pavers offer a plethora of options in terms of shapes, sizes, and colors, allowing you to select the ideal style for your backyard. Whether you desire a modest patio or an extravagant outdoor living space complete with integrated lighting, interlocking pavers can bring your vision to life.
Interlocking for Patio, Porch, Walkway
Interlocking offers the advantage of seamlessly harmonizing with any home, whether you opt for a patio, porch, walkway, or driveway. The designs are customizable and yield remarkable outcomes. The options for patterns, shapes, sizes, and colors are limitless. Interlocking pavers are not only robust and long-lasting but also simple to install.
Our team of interlocking contractors will collaborate closely with you to develop a personalized and cost-effective plan that caters to your specific requirements. Enhance the functionality of your outdoor space by incorporating efficient drainage and lighting through interlocking. With our skilled experts, we guarantee your utmost satisfaction with the final result.
Clients' Testimonials from Orangeville
---
Qais and his crew are amazing! I can't recommend them highly enough. They were extremely professional, timely and thorough and tackled an extremely difficult landscape remodel with ease. The finished product is exactly what we would have hoped for and are enjoying it daily.I wouldn't hesitate to use Action Home Services again and highly recommend them for any landscape project!
-Marat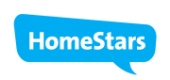 Great craftsmanship and attention to detail. The crew did an excellent job! They were very professional and responsive, thank you!
-Carlos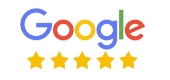 I have called AHS, and was truly surprised how professional was Kyle. He could answer every question I asked and explained me in very fine details the pros of driveway sealing. Honestly, never thought much of it, but when I saw AHS working, I knew that now I have great guys to take care of my driveway!
-John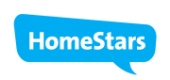 Trusted Interlocking Company in Orangeville
AHS is a comprehensive company that offers interlocking and landscaping services, covering design, installation, and maintenance in Orangeville.
With our extensive experience in interlocking, we have successfully crafted stunning and practical areas for both residential and commercial clients. Our expertise extends to professional landscaping, as well as designing and installing interlocking for backyards, driveways, patios, porches, and walkways.
We also provide pressure washing services for any type of surface on your property.
If you are seeking professional interlocking services for your property in Orangeville, don't hesitate to contact us today!