Toronto Interlocking Services
Action Home Services offers high-quality, affordable interlocking services. Our contractors have years of experience working on residential interlocking projects and can help bring your vision to life for an elevated outdoor space! Action Home Services is your top interlocking specialist for customized designs and efficient installations in Toronto.
Driveway Interlocking in Toronto
---
At AHS, we know how important it is for the exterior of your home to look pristine. Interlocking makes a property look well maintained and creates a durable surface that can withstand weight and environmental aggressors.
If you are looking for an attractive and durable option for your driveway, interlocking pavers are a great choice. They are easy to install and come in a variety of colors, textures, and sizes to suit your needs. Interlocking driveway pavers are a great way to add value to your home and increase its curb appeal.
Why choose to interlock your driveway?
Highly Durable – Can last up to 30 years after installation.
Easy Maintenance – Interlocking pavers require very little effort to clean, needing only a sweeping and rinsing from time to time.
Customizable – Choose from an array of different stones or mix and match to create unique modular or linear patterns.
Enhances Curb Appeal – Design possibilities are endless! You can create unique designs that fit your home's aesthetic and makes it look well maintained.
Easy Repairs – Any cracks or damage can easily be repaired since each paver can be individually be replaced.
Free In-Home
Estimate
Please fill in below and one of our representatives will connect with you for your in-home quote.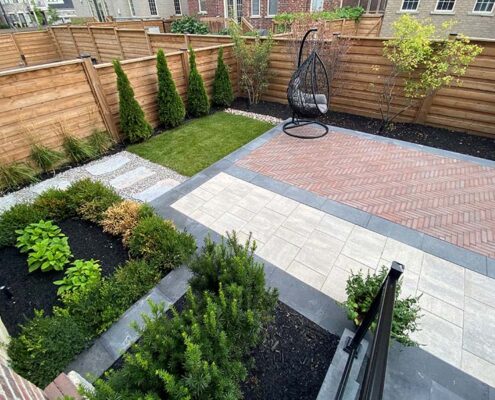 Backyard Interlocking in Toronto
Looking for a way to spruce up your backyard this summer?  We specialize in backyard interlocking, and we can help you transform your outdoor space into a beautiful oasis. We're experts at what we do, and we're passionate about helping our customers create their dream yards.
Interlocking pavers come in a variety of shapes, sizes, and colors, so you can choose the perfect style for your backyard. They can be used to create everything from a simple patio to an elaborate outdoor living space with built-in lights.
Interlocking for Patio, Porch, Walkway
The beauty of interlocking is that it can be designed to complement any home whether you choose to build a patio, porch, walkway or driveway, designs are customizable and turn out fantastic! There are endless possibilities for patterns, shapes, sizes, and colors. Interlocking pavers are strong and durable plus easy to install.
Our interlocking contractors will work with you to create a plan that will not only be affordable but will be customized to fit your needs! Add functionality such as efficient drainage and lighting to your outdoor space through interlocking. With our team of experts, we guarantee you will be satisfied with the end result!
Interlock Pressure Washing & Cleaning Toronto
The spaces between interlocking pavers can become filled with dirt, grime, and other debris over time, which can make the interlock look stained and dull. Interlock cleaning is the process of removing this build-up from the surface of the interlock so that it looks clean and new again. Interlock power washing is one way to clean interlock, and involves using a pressure washer to blast away dirt and grime. High pressure interlock cleaning is another type of interlock cleaning that uses high pressure water to clean the interlock. This type of cleaning is often more effective than power washing and can remove stubborn stains and build-up. Interlock cleaning is an important part of keeping your interlock looking its best, and can help to extend the life of your paving.
Toronto High Pressure Interlock Cleaning Experts
If you are looking for a company to provide you with reliable high pressure interlock cleaning and power washing services in Toronto, look no further than Action Home Services. We provide pressure washing for any type of surface on your property. From flagstone interlock to asphalt- we can bring it back to life with our pressure washing services. Contact us today to get a free quote for your next interlock cleaning!
Clients' Testimonials from Toronto
---
This is my 2nd time using Action Home Services. They landscaped our front yard last year and we got them back this year to do the backyard. I found their pricing to be fair and the quality and management of the work to be excellent. Would certainly use them again or recommend them to anyone looking for a good landscaper.
-Adam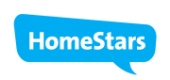 Hired Action Home Services to power wash, clean and seal our older interlock (driveway, walkways and back yard patios). Eugene was quick to respond, quote and resolve an issue we had afterwards. Quality was really good for an older interlock and they showed up when they said they would. Job was completed on time, Dmitry oversaw the work and he was very pleasant to deal with and communicated well with the workers to make sure everything was to our satisfaction. Wish we had the workers names (that were all hard working and amazing). Would highly recommend this company. Thanks again
-David Blades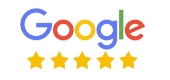 Great company! Took care of everything that was involved in to the project. Fast and clean. Constantine and his team were very nice to us and answered all questions that we had about the project. I recommend Action home services if you are looking for worry free project to be done at the highest possible quality.
-Ross K.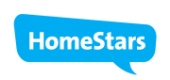 Trusted Interlocking Company in Toronto
AHS is a full-service interlocking and landscaping company providing design, installation, and maintenance services for interlocking and more in Toronto. 
With years of experience in interlock, we have created beautiful and functional spaces for homeowners and businesses. We can help you with professional landscaping, backyard interlocking, driveway interlocking, patio interlocking, porch interlocking and walkway interlocking design that meets your needs.
Your space is a reflection of your style and taste and that is why we are committed to working closely with our clients to ensure that we are giving them exactly what they want and need. If you are in need of some expert interlocking services for your Toronto property, give us a call today!