Liner Pools
A liner pool is simply a pool with a vinyl sheet covering the walls of the pool, and these sheets can come in many different patterns. This is the most common type of pool that homeowners go with, and it's pretty easy to understand why it is so popular. The liner pool is pretty affordable and doesn't require too much maintenance from the homeowner.
Why Go With Our Liner Pools
---
We have been helping homeowners across Toronto and the GTA achieve their dream backyard. Whether it is through our interlocking services or general landscaping services, we always manage to deliver amazing final results for our clients. This extends to our work with swimming pools. So when you need a reliable company to deliver on your needs and wants, then make sure you go with the pros from AHS.
When you choose us for your liner pool needs, you can expect:
Different liner pool options for different pool shapes
Durable products
Different design options to choose from
Affordable rates
Easy and stress-free installations
Free in-home estimate
Limited warranty on labor (5 years)
Experienced and professional pool installers
Free In-Home
Estimate
Please fill in the form below and one of our representatives will reach out to you.
Our Swimming Pool And Spa Services
---
Improve Your Home With Our Liner Pools
---
We are in the business of helping homeowners design the home of their dreams - and we are pretty good at this. As a fast-growing landscaping company in Toronto, we have many successful projects under our belts. Our success is built on developing a good working relationship with every client. This means that we establish 2-way communication with every homeowner we work with to ensure that we are giving them everything they want. Beyond that, we staff our team with highly-trained professionals who know what they are doing. So don't settle for anything but the best when you want to install a liner pool in your home. Give the team at AHS a call today. We work all across Toronto and the, and we are ready to help you achieve the home you have always wanted.
What Our Clients Have to Say
---
"Kyle and his team provided excellent service! The communication, quote information, and asphalt sealing service was exactly what we were looking for. We have two driveways and both were completed with high quality craftsmanship!" - Derrick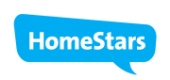 "Such a GREAT experience! Always punctual, very professional with no hassles, and extremely dedicated to what they do. The work they did is just flawless. I only expected durable results but these guys exceeded any possible expectations a client could have." - Daria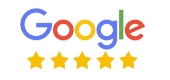 "The work was performed quickly and professionally. The work was delayed due to weather conditions but I was kept informed of the anticipated start time. All staff members were extremely polite and respectful. The whole project was stress free which I appreciated." - Ann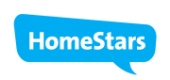 "Amazing job and craftsmanship. These guys are like artists to the job they perform. I am very happy and glad I chose them for the job. Excellent customer service as well, they take service very seriously and do not disappoint. Simply, amazing." - Andres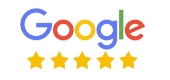 "John and his crew did a terrific job repaving my driveway and replacing existing low retaining walls, the crew arrives on time every day and keeps the area very clean and very professional. I would recommend them to my neighbours anytime." - Gary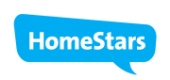 "I got a seal coating for my driveway from Action Home Services last year from Kyle, job was done professionally my beige stone around the driveway stayed clean. After 8 months driveway still looks good despite every day usage and a heavy snow storms." - Artem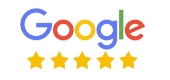 Featured Projects In Toronto And The GTA
---
Our Liner Pool Service Areas
---