Toronto Luxury Landscaping
At Action Home Services, we offer a variety of beautiful landscaping services that will completely transform your property in Toronto. Whether you're looking for a simple interlocking driveway or a complete landscape redesign, we have the skills and knowledge to bring your vision to life!
Why Choose AHS for Your Landscaping Project?
---
Give your property the WOW factor with Action Home Services' custom landscaping services in Toronto and the GTA. We are extremely passionate about creating stunning outdoor spaces and we showcase this through each and every project we undertake. With over 70 years of exceeding customer expectations, our dedicated team has built an exceptional reputation in the luxury landscaping market. From the initial free in-home estimate, all the way through to the final details, we work with you to bring together your dream and turn it into a reality.
Give Action Home Services a call and let's work together to transform your yard into a luxurious retreat:
We will start with a free in-home estimate to understand your vision and requirements.
Collaborate with our team of experts and their wealth of knowledge.
Get excited about pricing that's awesome for the level of luxury you're getting.
Rest easy knowing there's a solid up-to-five-year warranty on the work.
Let our experienced and savvy team make your backyard the ultimate sanctuary.
Free In-Home
Estimate
Please fill in below and one of our representatives will connect with you for your in-home quote.
Our Most Popular Landscaping Services
---
Toronto's Elite Luxury Landscape Artisans
---
Our talented team of landscapers have carefully put together a ton of beautiful garden designs over the years, including feature pools, rich mixes of horticulture, and custom stonework. With our landscaping design experts, you can transform your garden into a luxury oasis featuring intertwining social areas, varieties of plants, and water focal points. No matter where you are located in Toronto or the GTA, Action Home Services is coming to wave their magic wand and create the luxurious garden of your dreams come true!
Get a Custom Landcaping Experience
---
We're a award-winning luxury landscape design company, we focus on turning gardens into luxurious escapes in Toronto and the GTA. We're really good at transforming gardens into unrecognisable sanctuaries, making us the best of the best in Ontario!
Testimonials We're Proud Of
---
"We hired Action Home for our backyard landscape project. Amazing transformation from our tired-looking backyard into a modern-looking family retreat." - Paul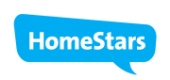 "Amazing job and craftsmanship. These guys are like artists to the job they perform. Excellent customer service as well, they take service very seriously and do not disappoint. Simply, amazing." - Andres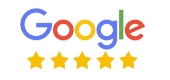 "The work was performed quickly and professionally. All staff members were extremely polite and respectful. The whole project was stress free which I appreciated." - Ann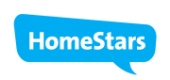 "AHS is very professional, responsive company which is run by management with a high level of customer service. Thank you AHS for beautifying out home!" - Ed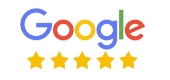 "Last year we had our front yard completely redesigned by Action Home Services. Kin did the exquisite design and Renat was in charge of construction. We are thrilled with the result" - Rob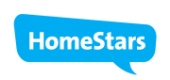 "Me and my wife hired Action Home Services for our backyard. John and his team were very professional and did a great job. Will recommend to anyone!" - Artem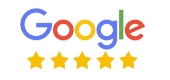 Elevating Opulence in Every Inch
At AHS, our team of experienced experts specializes in designing and creating beautiful custom outdoor spaces for people in the Greater Toronto Area who want to turn their backyards into amazing green getaways. We understand that Toronto's real estate is highly valuable, so we approach every part of your yard as a blank canvas, ready for incredible ideas.
We combine our creativity with expertise to bring your yard to life. Every piece of wood we skillfully place, every rock we carefully set, and every nail we hammer perfectly is an opportunity to transform your yard from ordinary to exceptionally stylish. Worried that limited space might hinder your plans for a luxurious outdoor area? Don't fret! With our exceptional skills and imagination, we can work around small spaces to make your dream a reality. So, why wait? Share your ideas with us, and let's create an epic backyard together!
Exquisite Luxury Landscaping Design and Bespoke Techniques
Here are some reasons why you should choose Action Home Services for your next landscaping project:
Toronto-Based: Experience exquisite landscaping services in Toronto with our team of skilled experts, collaborating with industry leaders to create stunning outdoor sanctuaries across the GTA.

Quality Materials: We offer a carefully curated selection of premium materials that withstand Canada's climate, ensuring enduring elegance and functionality for your outdoor space.

Customizations: Enjoy limitless possibilities with bespoke options, including custom stonework, water features, and more, tailored to fulfill your unique vision for a luxurious and refined outdoor retreat.
Landscapes for Any Home in the Greater Toronto Area
Step into a world where style meets awesomeness! We specialize in revamping outdoor spaces with our super cool designs and the latest gadgets. Our team consists of experienced experts who work their magic to transform Toronto's yards into something truly remarkable.
With a mix of imagination and serious skills, our squad, comprised of seasoned pros and talented newcomers, creates a spectacle that will leave your yard unforgettable. We'll turn your property into a work of art.
Let's join forces and make your place the most stylish in all of Toronto. Reach out to us for a friendly chat and a complimentary custom quote to kick-start the process of turning your dream home into a reality.
AHS Landscaping Contractors
Frequently Asked Questions
---
How much does luxury landscaping cost on average?
We'll work out the cost of your fancy garden project to fit your specific needs, taking into account various factors. We promise to be straight-up honest and give you a clear idea of what your custom project might cost through our free, high-end chat at your place.
The price of your project will depend on a bunch of things like the type of top-notch materials you pick, how exclusive the location is, how big and grand you want it to be, how long it takes to get everything just right, and all the cool features you want to include in your lush garden. If you have a taste for the finer things and want to turn your property into an amazing garden, give us a shout for a free chat. We'll help you explore all the bits and pieces that can go into making your garden fabulous and give you a free estimate at your home, with no strings attached.
Do I need a designer or blueprint for your luxury landscaping services?
Starting a big garden makeover needs a solid game plan. When we kick off this fancy journey with our awesome customers, it's crucial to walk them through the amazing stuff that's gonna happen in their yard from start to finish. A top-notch design plan is like the GPS, making the whole thing smooth and easy to follow. For sure, having a skilled designer isn't just good, it's a must-have!
Hiring a garden wizard is like hitting a jackpot of smart moves. This pro touch saves time and money, and makes sure the final result is a swanky retreat that the homeowner will totally love. Dreaming up a heavenly garden is key, and a designer is like the superstar who makes this dream come true.
Lucky you, because Action Home Services is your ticket to a killer set of garden design tools. Our squad of devoted experts will show up and carefully sketch out your ideas for a fancy-shmancy home exterior. If you'd rather use your own gang of design hotshots, that's cool with us – we're up for teaming up, and our skills are off the charts.
Do I require a permit? Is it possible for AHS to obtain one on my behalf?
Make your yard look super fancy with a high-end landscaping makeover. But, keep in mind that there might be some local rules and you may need to get permits. Don't sweat it! The awesome team at Action Home Services is here to help. Our gang of landscaping whizzes will take care of getting any permits you need without any hassle! Just leave it to us, and we'll get all the paperwork sorted out so your dream project can take off like a rocket!
We've got a team that's been doing this for ages. Seriously, we've been making gardens look like a million bucks for years. Plus, we know all about the rules and permits like the back of our hand, so there's no getting stuck in a pile of paperwork. When you team up with Action Home Services, you can chill out and not worry about a thing. We'll take care of every little detail with style and accuracy. So sit back, relax, and watch as we transform your yard into something that looks like it belongs in a palace.
How do I get started with AHS luxury landscaping?
Treat Yourself to Fancy Living – Click here and score a free house visit! We'll sort out a meeting with a pro who knows all about fancy building. They'll see your place, estimate time, cost, and share cool services to make your space amazing.
Once you're cool with the details, we'll handle permits, materials, gear, and the crew to get things done. AHS is neat and fast, and we back our work with a 5-year warranty. Our friendly team makes it feel like VIP service, and we'll build the outdoor space of your dreams.
Action Home Services is the go-to for luxury landscaping in Toronto and nearby areas. We're top-notch and will make your yard the envy of the neighborhood. Don't wait – reach out and let's build your personal paradise!
Is it possible to carry out luxury landscaping projects during the winter season?
Yes, definitely! You can enjoy our luxurious landscaping services at discounted rates during the winter season. Our skilled artisans will carefully design your outdoor paradise, ready to be unveiled in the spring or summer.
Please note that certain projects may be affected by weather conditions. However, we can still handle tasks like stonework, woodworking, and electrical work during winter. Soft landscaping and water features require favorable weather to thrive.
Even in the cold, we pay attention to detail. Our retaining walls are fortified with gravel for proper drainage, protecting against damage caused by freezing and thawing.
We cover our work area with insulating tarps and use salt to prevent snow and ice. With the support of geotextile, our craftsmanship remains unaffected by winter.