We Have An In-House Designer!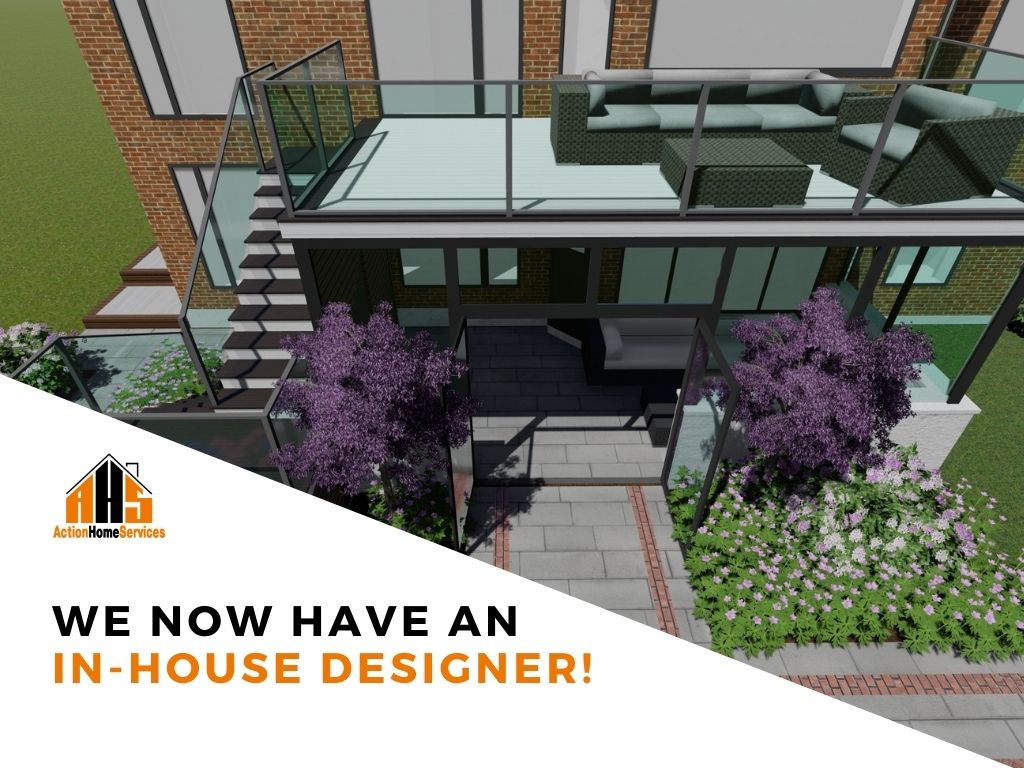 Here at Action Home Services, we are always looking for ways to improve our service for our customers. Whether they are a residential or commercial client, we want any customer to feel like we are going above and beyond to help them enhance their property.
We understand the important role that landscaping can play in establishing the right aesthetic for the exterior of a property. This is one reason why we offer so many landscape design services to our clients.
But we didn't think we should stop there. We wanted to go further with our service. That is why we now have an in-house landscape designer who is on-hand to work one-on-one with our clients to ensure they get the perfect landscape design for them and their property.
Our In-House Designer
Sometimes it helps to have a design professional sit with you to suss out a blueprint or plan for improving your property.
This is because designers have a wealth of experience with improving indoor and outdoor spaces. There is so much they can bring to your project that you may not consider. Ultimately, this is the value of getting advice and suggestions from a professional.
Our designer has extensive experience with all of our services; so no matter what you want to do with the landscape around your residential or commercial property, they can help make sure you get a design you can love for many years to come.
They can consult on just about anything including:
Interlocking driveway
Interlocking patio
Interlocking walkway
Flagstone
Retaining wall
Pool interlocking
Wood deck
Cabana
Wood fence
Outdoor kitchen
Flowerbeds
Tree planting
Grass sodding
The only question we have for you is: are you ready to take your landscape design to a whole new level? If the answer is yes, then we encourage you to get in touch with us today and request an appointment with our in-house landscape designer.
You can send us a message here. You can leave us your name, phone number, email, and a message that details what exterior renovation project you have planned for your property. You can also call our office at (647) 937-1023 to book an appointment. We look forward to hearing from you. We can't wait to start working with you.