Beautiful Glass Privacy Screens in Toronto & GTA
A backyard is a secluded haven away from the daily chaos. Private outdoor spaces are better enjoyed if they are kept private. There are many benefits to having a custom glass privacy screen in your home, including adding warmth and beauty. In Toronto and the GTA, Action Home Services provides high-quality construction, woodworking, and landscaping services.
What Are Glass Backyard Privacy Screens?
---
Backyard glass privacy screens provide homeowners with a sense of comfort and privacy when spending time in their outdoor living areas. These screens can be used for a variety of purposes, from blocking out direct sunlight to obscuring the view from neighbours. Many people choose to install backyard privacy screens as part of an overall landscape design plan or to add additional protection from strong winds or extreme weather. There are many different types available on the market but glass privacy screens stand out due to their durability and design features. Depending on your needs and budget, you can find a solution that will fit perfectly in your yard. With the right materials and installation techniques, you can have a comfortable and secure outdoor living space without compromising on style. Your backyard privacy screen will not only provide you with the privacy and peace of mind you need but also add elegance and charm to your outdoor area. With a few simple steps, you can create a private sanctuary that is perfect for relaxing after a long day or entertaining family and friends.
With our help, your dream home can become a reality. One of our most impressive achievements has been providing privacy screens for backyards. You will find that we consistently deliver the best results for our clients regardless of whether you explore our projects or read our numerous positive reviews. We offer the following services through our Custom Landscape Specialists:
An In-House Consultation and Design Team to Help Bring Your Ideas to Life

Experienced & Certified Professionals

Competitive Rates for Your Project

Limited Industry Leading Warranty on Labor (5 Years)

Services for All Types Of Commercial and Residential Properties
Free In-Home
Estimate
Please fill in below and one of our representatives will connect with you for your in-home quote.
Privacy, Functionality & Design
---
There are a variety of styles and designs available for outdoor privacy screens. Action Home Services installs each privacy screen based on your specifications. You can be confident that your new privacy screen will meet all of your expectations after installation. Throughout the entire process, we strive to provide you with a seamless experience.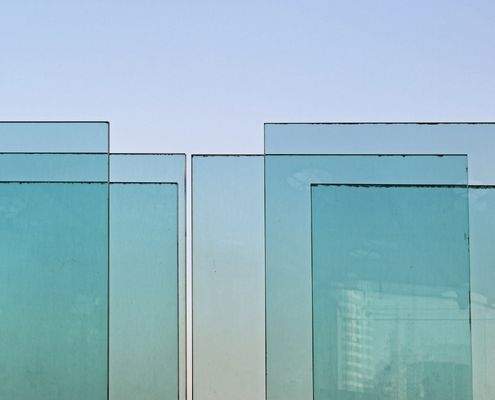 Benefits of Glass Privacy Screens
Glass privacy screens also offer superior soundproofing compared to traditional walls. The sound-dampening properties of glass can reduce noise by 30 decibels or more, making it an ideal choice in areas where noise control is necessary, such as offices and medical facilities. The panels are also easy to clean, making them a great option for busy public spaces that require frequent cleaning. Finally, glass privacy screens can be installed quickly and easily with minimal disruption to the existing environment. This makes them perfect for businesses that need to implement new barriers quickly without any major disruptions.
Overall, glass privacy screens offer a wide range of benefits for both commercial and residential spaces. Not only do they provide excellent visibility and security, but they also help create a more comfortable, quieter environment. With their many advantages and relative affordability, glass privacy screens are an ideal choice for businesses and homeowners alike.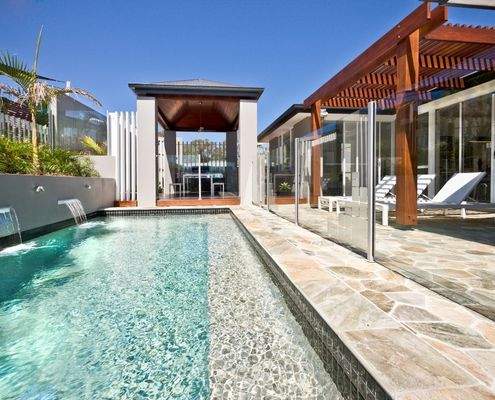 Why You Should Choose Glass For Your Privacy Screen?
Glass privacy screens come in a variety of styles and designs. Whether you're looking for an all-glass panel with a modern look or more traditional patterns like lattice or picket-style panels, there is sure to be something that fits your needs. You can even choose from different glass tints and textures to customize the look of your screen. No matter what style you choose, glass privacy screens are an excellent choice that will provide you with years of satisfaction.
Choosing glass for your backyard privacy screen gives you both form and function. It provides superior strength, durability, and insulation compared to other materials while also offering a modern aesthetic to enhance the beauty of your outdoor space. With its low-maintenance requirements and ability to block UV rays and potential intruders, glass is an ideal choice for any backyard privacy screen. Investing in a glass privacy screen will help create a safe, secure and attractive outdoor living space for years to come.
Is A Glass Privacy Screen Right for Me?
When considering a privacy screen for your home or office, there are several aspects to consider. One of the most important considerations is whether a glass privacy screen is right for you.
If you value having natural light in your room but still need an element of privacy, then a glass privacy screen might be right for you. Glass screens allow plenty of natural light to filter through while providing enough opacity to block out direct views from outside. You can also choose frosted or patterned glass if you would prefer more complete coverage and less light.
Glass screens are also aesthetically pleasing and can bring an elegant look to any space. They come in many different styles, including frameless designs which give rooms a modern feel. Plus, glass is easy to clean and requires minimal maintenance.
Ultimately, when it comes to choosing the right kind of privacy screen for your home or office, it all depends on your particular needs and preferences. Consider what level of visibility you want from outside, how much privacy you need in the space, and how much light is desirable. With a bit of research, you can find the perfect privacy solution for your space.
Providing Quality Services Throughout Toronto and the GTA
---
Located in Toronto and serving the GTA, Action Home Services specializes in custom design, construction, and general contracting. Adding custom glass privacy screens to your backyard is a great way to transform your space.