Glass Privacy Screens
Give ActionHome Services a call to convert your backyard into a luxurious, exclusive oasis with privacy glass screens. Perfect for reducing noise while maintaining visibility.
What Are Glass Backyard Privacy Screens?
---
Glass privacy screens provide homeowners with a sense of comfort and privacy when spending time in their outdoor living areas. These screens typically serve a more aesthetic purpose, as they provide an elegant and classy touch to your yard. They can be used to section different areas of your property – for example, the dining area from the pool – fantastic for entertainment spaces! On the other hand, they can also be used to reduce noise, while still maintaining privacy. It creates a cohesive, open-concept effect without being totally isolating.
Check out our projects page to view some of our recent work, or check out our reviews on Google and HomeStars so you can feel confident hiring AHS for your glass privacy screen installation. Here's what our team can do for you:
In-House Consultation and Design Team to Help Bring Your Ideas to Life

Experienced & Certified Professionals

Competitive Rates for Your Project

Limited Industry Leading Warranty on Labor (5 Years)

Services for All Types Of Commercial and Residential Properties
Free In-Home
Estimate
Please fill in below and one of our representatives will connect with you for your in-home quote.
What's Not to Love About Glass Privacy Screens?
---
For an elegant, yet functional privacy screen to enhance the look and flow of your backyard space, consider installing a glass privacy screen with AHS. Keep reading to learn more about the benefits of glass screens, so you can determine if this is the best option for your exterior design.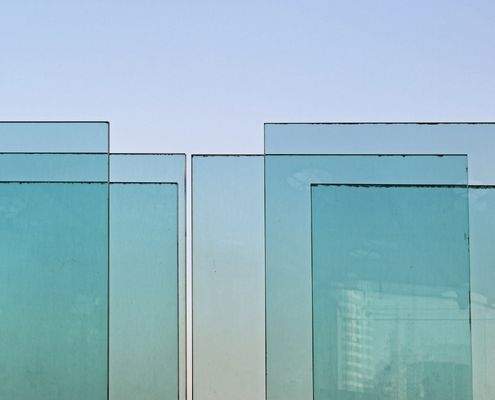 Benefits of Glass Privacy Screens
Glass privacy screens offer superior soundproofing compared to traditional screens. The sound-dampening properties of glass can reduce noise by 30 decibels or more, making it an ideal choice in areas where noise control is a priority. The panels are also extremely easy to clean and can be done so by wiping them down with a soft microfiber cloth. They have a magnificent way of allowing for a unified space, while still providing some privacy and intimacy. You are able to see what is happening around you while still blocking out noise.
This could be extremely beneficial for sectioning off different areas in your yard's design (dining, lounging, pool), especially for grand backyards that are built to entertain, or for parents who want to be able to monitor their children playing in the yard.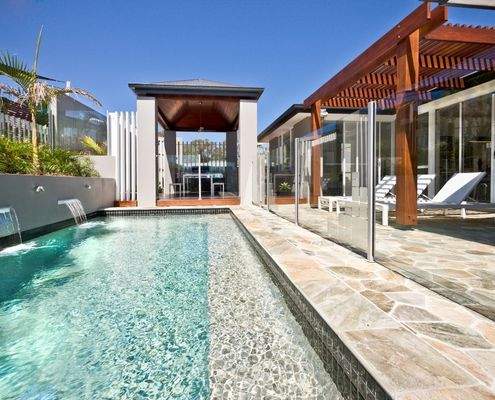 Why You Should Choose Glass For Your Privacy Screen?
Glass privacy screens come in a variety of styles and designs. You can choose from different glass tints and textures to customize the look of your screen.
Choosing glass for your backyard privacy screen gives you both form and function. It provides superior strength, durability, and insulation compared to other materials, while also offering a modern aesthetic to enhance the beauty of your outdoor space. With its low-maintenance requirements and ability to block UV rays, glass is an ideal choice for any backyard.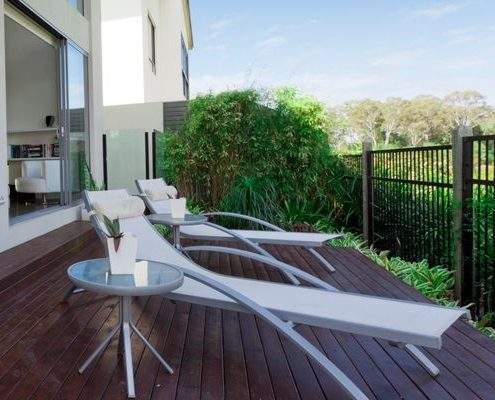 Customization Options for Your Glass Privacy Screens
Frames: Go for a modern and luxurious frameless look, or add an aluminum frame to make your screen stand out.
Colours: Choose a colourful frame to match the look of your existing backyard decor.
Finishes: Request frosted or textured glass for added privacy and/or visual appeal.
Patterns: Elevate your screen with etched glass designs or patterns.
Providing Quality Services Throughout Toronto and the GTA
---
Located in Toronto and serving cities across the GTA, Action Home Services specializes in custom design, construction, and general contracting. To transform your backyard with glass privacy screens, give us a call, or click the button below to get set up with your free quote.