We Now Offer Swimming Pool and Hot Tub Services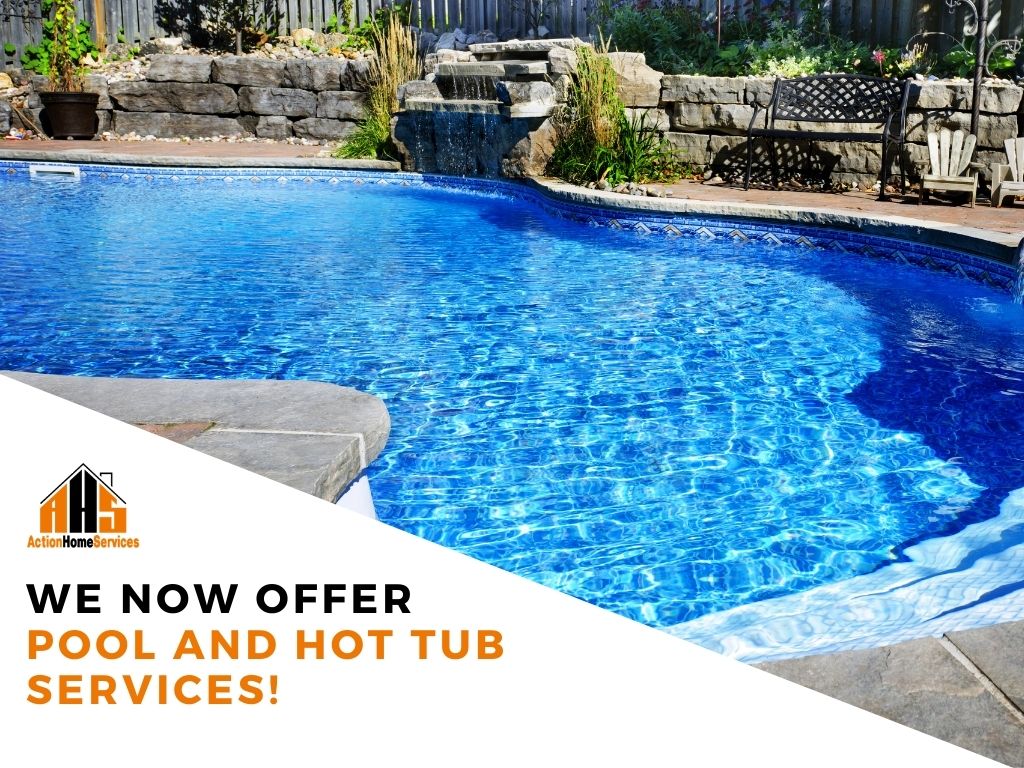 Located in Toronto, we are a construction company that offers the best services possible. We provide services such as stone work, wood work, paving, and landscaping. However, now we offer more! We are now providing swimming pool and hot tub services to Toronto and the GTA. Want to learn more about our new services? Then read on!
Pools
If you are looking to get a pool installed in your backyard (and who doesn't want a pool in their backyard?), you are in the right place. We offer different types of pool installations including fiberglass pools, concrete pools, and liner pools. We provide free in-home estimates and a 5-year warranty on labour! 
Fiberglass Pools
Our professional pool installers can build you a beautiful fiberglass pool to keep cool this summer. But what is a fiberglass pool? Fiberglass is the best material choice when it comes to inground swimming pools. Fiberglass is created from millions of interwoven glass threads covered with a polyester resin. It's an incredibly sturdy material that's ideal for in-ground pools.
Concrete Pools
Concrete pools are a great choice because they are customizable in shape and size. Also, they are extremely durable, so you don't have to worry about sharp objects damaging the pool structure. Aside from these features, concrete pools are aesthetically-pleasing, which will increase the value of your property. 
How are these pools made? The pool builders excavate the area in which the pool is going. Then, they tie together a cage of steel bars and encase it in the concrete shell. Next, piping is added to circulate the water, concrete is shot out to create the shell, the shell is waterproofed, tile and coping is added, and the interior surface is added. This process can take a while, but it is definitely worth it. 
Liner Pools
Liner pools are the most popular type of pool among homeowners. Liner pools are pretty affordable and don't require much maintenance. So, what is a liner pool? They are simply pools with a vinyl sheet covering the walls. These sheets can come in many different patterns. The best part about vinyl liners is that they are smooth to the touch. So you don't have to worry about scratching yourself like you would in a concrete pool.   
Hot Tubs and Spas
There is nothing more relaxing than spending time in a hot tub or swim spa. Grabbing a drink, hopping into a hot tub and turning on the jets is certainly one of the best ways to zone out and just relax. We are the people who can help make that happen for you. When you are looking to get a hot tub or swim spa put in, we offer free in-home estimates and easy, stress-free delivery and set up.
We have six hot tub options to choose from. All of our hot tubs come with amazing features like underwater lighting, massage jets, ozone generators, air regulators, different colour options, and so much more. We invite you to browse our different tubs on our website!
At Action Home Services, we will help you design and build the outside living area of your dream. Along with these services, we also offer pool interlocking. Check out all our pool services here, and visit our website for all other services we offer.