How To Bring Out Your Home's Beauty With Natural Stone Installation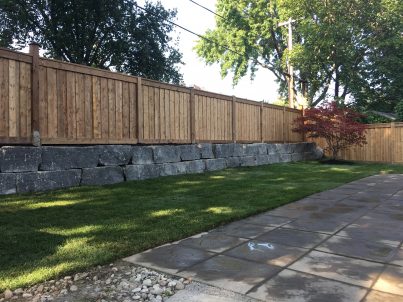 Natural stone can bring out the elegance in one's home no matter how traditional or modern the setup of that home is. It adds a touch of class and sophistication anywhere you plan of installing one. Once used, you will be mesmerised with the end result. Whether you plan of installing it to beautify your facade or to make your flooring sturdier, it will surely bring out a standout attribute that everyone else having the chance to glance on it will envy. You do not need to have your entire home installed with natural stone improvements. There are different ways you can use natural stone installation and still bring out the beauty in your home.
Use it to revamp your backyard
Natural stone can be very beautiful when you install it in your backyard space. It will be a good idea to have it on your fire pit, patio, barbecue area or your poolside. It can also be used as flooring for a deck, an entire patio or just your backyard walkway. In case you are on a tight budget and you simply do not want to miss out on the beauty that natural stone can bring out of your backyard space, you can stick to your budget. Install natural stone to add accent to your pool, fire pit and patio.
Use it for your walkways
Homeowners always want their homes to have that curb appeal. Nothing beats a natural stone walkway when upgrading your home. They are cheap to install and create that first impression you want. They are made out of different patterns, colours and materials that are undeniably important in achieving the look that you want for your walkway. With the help of a contractor in flagstone installation, you will be able to achieve that.
Use stone veneer on your home's facade
The facade is that exterior part of your home that faces the street. It is your home's frontage and will definitely be one of the spots your neighbours and other bystanders will see. Installing stone veneer on this part of your home will upgrade its look. It will be the focal point of your home's exterior. Stone veneer can be combined with natural stone accents. When you have made this combination, it will create a beautiful impression that lasts a long way.
Use stone walls around your home's foundation
In order to support the stone you have installed on the facade of your home, why not extend the project by installing stone walls around your home's foundation as well. Combining wood and stone is very natural and pleasing to look at. Beyond the aesthetics, however, using stone in combination with wood will provide protection to the foundation. It can help keep moisture out thus protecting your home no matter what the weather is outside.
Use natural stone indoors
If you think natural stone should only be installed outside your home since it is the first thing that visitors and other people see, think again. You can extend natural stone installation indoors. Take note though that there are certain key areas where the installation can be very beautiful like your kitchen, a large dining hall, on a fireplace or in your family room if you have one. This indoor installation will add a touch of class into these areas and will also add functionality to the space. The natural stone installation can protect your walls from fire if you have it installed on your fireplace.
These are but just few of the projects that you can think of when beautifying your home with natural stone installation. In order to achieve the look that you want, consult with a contractor that specializes in flagstone in Richmond Hill.