How to Choose the Best Commercial Landscape Contractor in Your City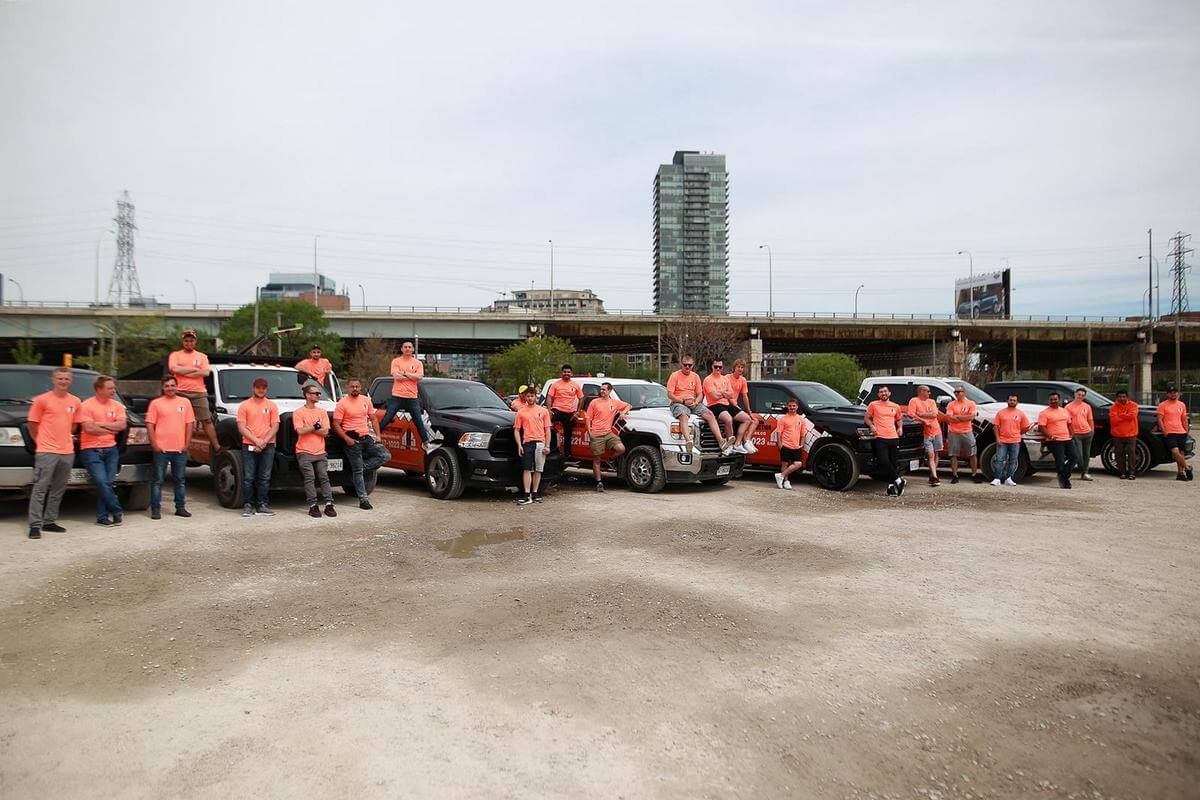 Today every homeowner, property manager and business in Toronto is looking forward to adding aesthetics to their premises. Just by adding simple elements like flora fauna, lighting, terrain shape, or bodies of water, they are able to transform the whole aura around the property.
There is no doubt that landscaping has a great potential in enhancing the quality of surroundings as well the life of the people residing in it. The addition of green elements produces clean and fresh air along with giving a tinge of uniqueness and beauty.
But, planning the right kind of landscape is a challenging job. Some people call it an art and some refer to as science. However, when observed carefully, it is both science and art.
Art – because every single thing has to placed in a way that it compliments other elements around and maximum functionality can be derived out of it.
Science – because it demands proficiency in horticulture, soil biology, engineering and a clear understanding of how the planned layout will work out.
Having said that, assistance from a professional is a must if you want to get the job done with great perfection and efficacy. Getting the right kind of commercial landscaping company on board is essential for transforming your dreams into reality.
However, with so many landscaping companies operating in the market, how do you choose the best one? Well, don't panic. Simply follow these tips and find the right one for your needs –
What you need VS What the company offers
This is the first thing you should do for getting one step closer to the most suitable landscaping company in your city. Asking yourself about your needs and whether or not the company will provide you with the same is a double-edged question which will be helpful in picking the best contractor.
Getting a landscaper for your property can have an array of purposes. It can be either to create a sustainable surrounding or adding aesthetic appeal to the property or to increase its sales value of. Whatever it is, just have clarity in mind first and then discuss it with the contractor.
Some of the common landscaping services that you might need are:
Mowing
Mulch
Fertilization
Aeration
Leaf Removal
Irrigation
Outdoor Lighting Installation and Repair
Designing and Enhancement
General Maintenance
Sustainable Practices
Sustainable landscaping is the demand of today. The awareness regarding such surroundings has increased manifold with more and more people shifting towards the companies that indulge in eco-friendly practices for protecting the planet.
With so many major environmental challenges being faced by the world currently, a lot of brands are supporting sustainability and undertaking conservation practices. Many renowned companies have started including sustainable practices of landscaping as a major part of their plans and strategies which not only help in contributing to the well-being of the community but also save money and efforts of clients on its maintenance.
That is why it is important to ensure that the landscaping company you hire should:
Encourage plantation of native plants requiring less water and maintenance
Use organic materials for improving the lawn
Use water-conserving irrigation systems
Install energy-efficient outdoor lighting
Help you in recycling waste like leaves, clippings, fallen branches, etc.
Experience and Qualification
While it may seem obvious, a lot of people tend to turn a blind eye towards the level of knowledge and experience a landscaping company carries. As mentioned previously, a landscape contractor should have great proficiency in horticulture and must be able to understand your landscape site well.
So, when you go about narrowing down your list of potential companies, make sure you carry out extensive research beforehand to avoid unpleasant outcomes later. Speak to your friends, relatives, colleagues or neighbors around to get reliable feedback. Check out the company's website and online reviews or complaints (if any).
The following things will give you a clear picture of the company's background and legitimacy:
Year of the company's establishment
Licenses to carry out commercial landscaping work
Certifications available to the company
Insurance and Affiliations
Tools & Equipment to work on the landscape
Make sure the company is able to provide you with documentation of each of the above-mentioned aspects as this will have you rest assured in terms of quality of services being offered.
References and Work Portfolio
If you are hiring a landscaping company for the first time, the whole experience can be overwhelming. You cannot figure out properly who is most suitable for your requirements and who will perform the job up to the mark.
In such a scenario, nothing works as wonderfully as taking reviews of the past clients who have similar property likes yours and have hired the services of the prospective landscaping company before. Contacting the references and visiting their site in person can be a great way to have an idea of what can be expected out of your landscape contractor.
A professional landscaping company would never hesitate in providing you with a list of references and photos of their previous commercial projects. They would happily let you evaluate every aspect about them in detail without hurrying you to taking a decision. They trust their capabilities and so will you.
Price Estimates
Nothing in this world comes without cost, nor does the conversion of your plain, monotonous property surroundings into a beautiful landscape. So, planning a desired budget range is crucial for every project.
You have to jot down the kind of transformations you are looking for in your landscape and accordingly decide on a price you are willing to pay to get it done. As per your budget, the landscape contractor would suggest an array of designs and it will be up to you whether or not to go for it.
But remember, there would always be differences in prices of landscaping companies. It might be because of the stuff competition prevailing in the market, or probably because of low-quality materials and equipment being used by them. So, be alert and look for a cost-effective deal. Don't get enticed by the low prices or go on throwing away your money in the name of quality.