Celebrating The Beauty Of Retaining Walls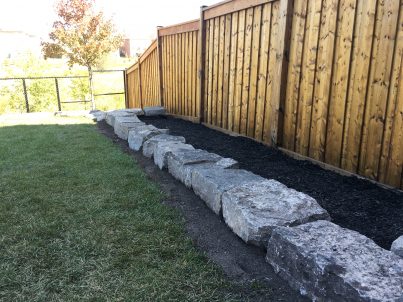 Is your house standing on a higher elevation or on a slope? If it is then you should recognise the advantages of such a setup. This will mean that your home will be less prone to flood damage. Add to that, its natural drainage will mean that there will be less standing water in your place which is a common cause of water seeping into the basement or one that weakens the foundation.
If there is one disadvantage of having a slope where your home is standing then that will point out to problems in landscaping. It can cause erosion that will affect yards in neighbouring homes plus it will require more maintenance in case you have plants growing in your home. But with a retaining wall, this problem can be solved in no time.
Retaining walls to beautify your home
Retaining walls can help solve the problems commonly encountered by homeowners with houses standing on a higher elevation. At some point, however, anything that will grow above the wall can be another cause of concern. You can eliminate that and beautify your home by making sure that the wall's location work well with its construction and landscaping. Aside from creating an attractive facade from this combination, exterior design maintenance will never be a concern since it will fit anyone's budget.
Retaining walls for an outdoor living area
Spending time outdoors with your loved ones during a warm day will be made possible by combining retaining walls with raised flower beds. Bushes and trailing vines may grow above the walls and can be used to give you the privacy and insulation that you need when spending time outdoors. The beds, on the other hand, will be very useful if you want to grow shrubs and add colour to your exterior. The stone will protect the flower bed and will require low maintenance.
Retaining walls inside a fence
If you already have a fence, you can still add retaining walls to it. This will serve an important role when protecting the patio or the pool area. Fences are made to give you the privacy that you need while retaining walls will protect your landscape from fire-pit flames or from chlorinated pool water. The raised beds will definitely be maintained and be beautiful with retaining walls to protect them.
Retaining walls on a play area
Bordering your play area with a wooden retaining wall is both functional and aesthetical. Starter plants on the slope will cover the wooden walls and will give the play area a nice, enticing backdrop. Add to that, if wood is properly installed and treated thereafter, it will surely last its purpose for a longer time than you have expected.
Retaining walls to provide shade
A beautiful retaining wall will extend its function especially when they are built around your valuable trees. The walls can provide space if you want to grow plants that love living under a shade. As an end result, you will have a space that complements any surrounding woodland.
The bottom line
Celebrating the beauty of retaining walls can be achieved in more ways than one. You can have it to protect your plants and to provide privacy when you are having fun outdoors. It can be the source of beauty for your landscape. As long as the installation is properly maintained, and you have selected the right materials for your retaining walls, it is more likely than not that the retaining walls will add value to your property.
It is also important to seek the help of niche experts when it comes to retaining walls in Vaughan. When you do, you are assured of making a wise investment!