Landscaping Toronto: Avoid These 6 Landscaping Mistakes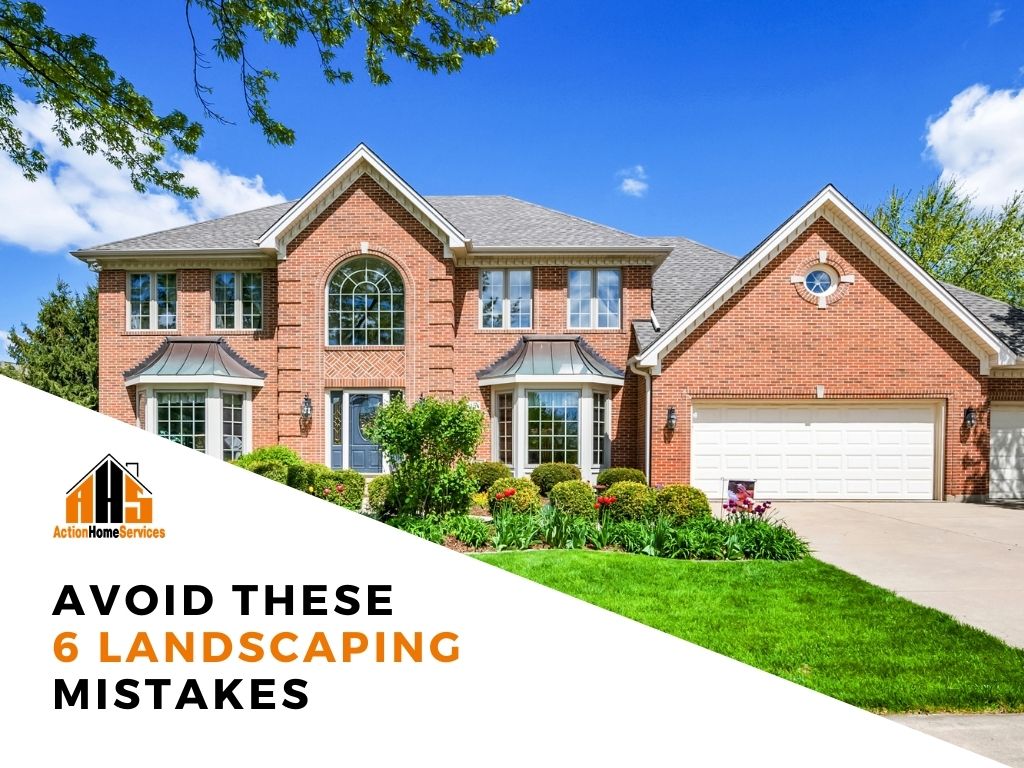 Landscaping is not only about maintaining the lawn. It also involves the trimming of your bushes, planting more trees and flowers, installing new additions like a stone path or a patio to the space, and much more.
At the end of the day, it's all about the aesthetics. Landscaping is transformative, and it's a wonderful way to enhance your curb appeal and increase your property's value. However, if done incorrectly, you could jeopardize all you would have gained. There are so many mistakes people make when landscaping, but here are our top 6:
1) Unstable Foundation
The ground is the foundation of your landscaping efforts. Having an unstable foundation only leads to future problems. That's why it's so important to make sure that you do not have issues like erosion. Otherwise, all your efforts will be wasted.
Inspect the space, ensure all is maintained and proper before you start the project. It is also worth noting that an uneven ground will make for slanted structure, so if that is something you are concerned about, leveling the ground should also be priority number one.
2) Planting Unwisely
So many things can go wrong here. For starters, make sure to choose the plants and flowers, not just based on their appearance but also in regards to overall practicality. Certain plants can only survive in certain conditions. Every plan has specific needs when it comes to size, space, sun and soil. Some plants can have a negative effect on other plants. So group plants wisely.
Another concern when it comes to planting is the location. This mostly applies to trees and shrubs. Make sure not to plant too close to any foundation or structure. Keep in mind that trees grow. In order to avoid their limbs from destroying the structure of your home, pool, deck or patio, you need to plant them a minimum of four feet away.
3) Forgetting Irrigation & Drainage Concerns
This one is a biggie, and needs to be planned out before the landscaping begins. People forget that once the landscaping is done, watering will be needed. Some plants need more water than others, and if your yard is filled with plants, you could be standing out there watering for hours. In order to avoid that, plan for and install an irrigation system.
In addition to that, also make sure that water has a place to go. Otherwise every time you're watering your plants or every time there's a thunderstorm - you'll end up with flooding which can lead to erosion.
4) Poor Foot Traffic Plans
It's uncommon, but it does happen. Sometimes you will look at the big picture and forget to incorporate something as obvious as a pathway and then realize it after the project is completed. While you can add them in after, it would not be as uniform as it could have been. Instead of placing bigger elements around the general path, you'd be working around bigger elements.
So it is important to plan out pathways when you're planning the entire project. Ideally, you want the path to take foot traffic to the main areas (i.e. seating, pool, outdoor kitchen) as opposed to plants or the lawn. The outdoor design should account for seamless foot traffic, because people are going to want to travel on the path of least resistance.
5) Non-Functional Design
There are three important factors to keep in mind when creating your outdoor design. The first is ensuring that your plans flow seamlessly with the current aesthetics of your property. In order to increase value, your landscaping should complement the property in its entirety - not stand out as a different entity.
Another thing to consider is the space of the landscape. It's very easy to go overboard and overload the yard with unnecessary elements. It's also easy to forget about the hardscape elements (i.e. patio or deck) when you are planning out the little things (i.e. type of flowers to plant).
You can still have a gorgeous yard with a few key features. Going too far can result in a messy, overcrowded appearance - or worst case, you won't be able to maintain the beautiful hedges, or plants within the space. So all that money, in that situation, will inevitably be wasted.
Lastly, remember to take privacy into account in your landscape design. It's an easy thing to overlook, and what ends up happening is your neighbors get a good view of you enjoying your yard. If that doesn't bother you, then it's okay. However, if unwanted views are not your cup of tea, then plan for privacy with tall plants/trees/shrubs - and even fences.
6) Low Quality Products
Everyone wants to save money. However, the saying 'you get what you pay for' stands true. If you opt for the cheaper products, you might be investing in low quality products. It's common knowledge that those types of products are less likely to stand the test of time.
This can result in hardscape elements (i.e. the material of the pathway, the retaining walls, etc.) coming apart, which will force you to either spend more money trying to fix the issue or leave you with an eye-sore. Of course you should plan out the cost, but choose your features carefully. It's worth investing in a higher quality product than adding an additional hedge to the yard.
There are so many other mistakes people make when it comes to landscaping. However, the biggest one is not opting for landscaping services by professional contractors. At Action Home Services (AHS), we provide our clients with exceptional landscaping design and can help you with interlocking patio, flagstone, retaining walls, deck, and much else.
Our landscaping contractor team has the knowledge and expertise to avoid making any of the mistakes mentioned above, as well as carefully and meticulously planning your landscape design so you're left with the best results. So whether you reside in Toronto or the GTA, simply give us a call at (647) 937-1023 for a free estimate and let's get started on the landscape design of your dreams.