The Definitive Landscaping Toronto Guide to Growing Greener Grass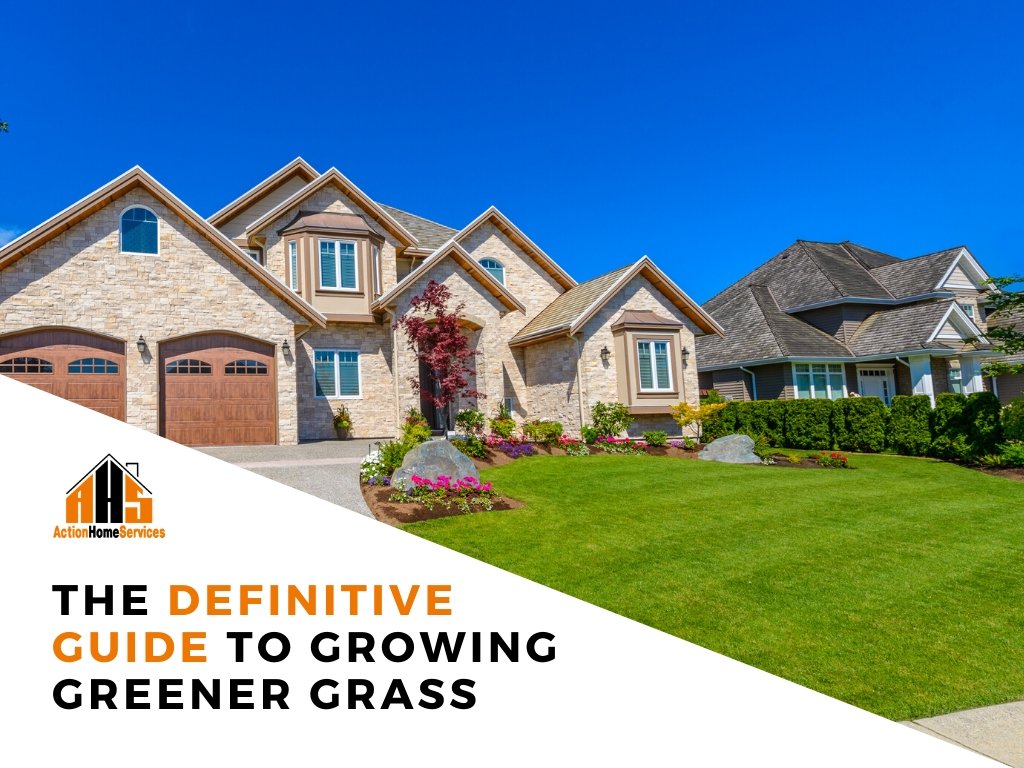 [embed]https://www.youtube.com/watch?v=BgHUeh-6pFA[/embed]
Having a healthy, beautiful landscape is the want of just about any homeowner. Having great hedges, a garden, or any other landscape feature will improve the look of your yard. But if you don't have green grass, every other feature will be a waste.
Yellowing grass can bring down the curb appeal of a home immensely and will create an unwelcoming feeling for the entire property. Because of this, it is important to keep on top of your grass so it is always looking green and aesthetically pleasing, which is important from a landscaping Toronto perspective.
However, keeping healthy grass is easier said than done and will take some time and effort. There are a few steps that can be taken to ensure your lawn is at its best. Here are a few tips you can incorporate into your lawn care routine to ensure optimal results. 
Water Heavily, Not Frequently
We shall start off with what most are probably already doing, watering your grass. 
However, to get the most out of watering, it is best to water excessively when you do water but not to water too often. The reason you should do this is to ensure that the roots of the grass get some of the water as well. When you lightly water your lawn, it doesn't reach the deep soil nutrients which in turn, doesn't allow them to grow. 
When you water your grass, you want to make sure that the water is going deep enough to penetrate at least half a foot of the soil. It is recommended to base the watering you do on the weather conditions and which type of soil is being watered. The general rule of thumb is that if you have heavy soil, you need to water more heavily but less frequently and more sandy soils dry out faster so they require frequent watering but not as heavy. 
Water your grass and then use a spade to gauge just how deep you have gotten and if the water hasn't gone deep enough, water longer next time. This will take a little trial and error before you can get a feel for just how much water you need and how long you need to water for but the payoff is well worth it. 
Lawn Aeration
Over time, the soil in a lawn can become compacted. This occurs from mowing the lawn or even simply walking along the grass. The more compact your lawn becomes, the less it will take in air, drain water, and absorb nutrients preventing it from being able to grow. This is where lawn aeration comes in. 
Lawn aeration is the act of punching 3-inch holes in your soil to prevent and alleviate soil compaction. When you regularly aerate your lawn, you loosen the soil, which enables better air circulation and more effectively takes in water and nutrients. Also, after aerating your lawn microorganisms will begin to accumulate in the soil which will break down the thatch that builds up over time. 
There are a few different methods of aerating your lawn. For example, there are large machines that are built specifically for aerating that you could rent on occasion, and there are also handheld tools that can be purchased. Unless you have a massive lawn, the handheld tool should be more than enough to get the job done.
Lawn aeration should be done at least once a year to see all of the benefits listed above.
Properly Cutting Your Grass
While cutting your grass seems like an inconsequential task that doesn't contribute to how green your lawn is, cutting it the proper length can hold many benefits.
It may seem like setting your lawnmower to the highest or lowest setting is the best option, but there is actually more that should be taken into consideration. Each species of grass requires its own separate, optimal length. Your lawnmower blades should also be kept sharp to ensure efficient cutting and not have frayed edges, making a reel mower a great choice for the best results. 
Knowing the right length for your grass and using the right tools will make your lawn much healthier as well as more green. 
Killing Weeds in the Right Weather
It is well known that you must kill weeds as they're growing rather than when they are fully matured due to herbicide absorbing at the leaves then running through the rest of the plant. However, there is a preferred time to apply herbicides to weeds. 
If you attempt to kill weeds during cold weather, you are applying the herbicide to a weed that isn't growing so it will not be absorbed, making it ineffective. If you apply the herbicide when the weather is too hot, it could stress your grass and cause damage. Also, applying it when rain is on the way will lead to the herbicide rinsing off before it can work its magic.  
Each bottle of herbicide will supply you with the proper temperature to apply it so be sure to be mindful of it and follow the given directions.
And there you have it, the definitive landscaping Toronto guide to growing greener grass. All of the methods above will not only make your grass greener but they will also make your grass more healthy. While these steps will take some additional work, you will end up with much greener grass that is overall easier to maintain while also greatly improving the curb appeal of your home. 
If you would like some help with your landscaping design, call Action Home Service. We have expert landscaping services, covering residential and commercial landscape maintenance and many other properties enhancing services.
Give us a call today at (647) 937-1023 to request a free quote and we can talk more about landscaping Toronto.