Can Interlocking Increase the Value of My Home?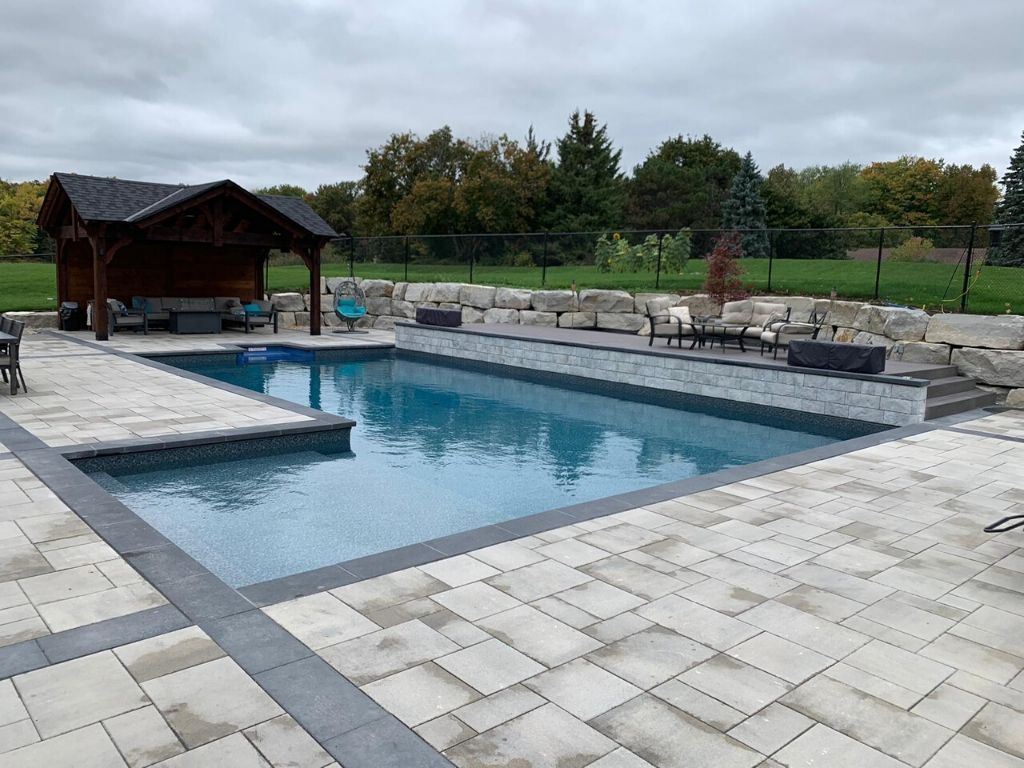 Interlocking pavers are commonly constructed with cement or concrete with the purpose of emulating the effects of cobblestone. There are many uses for interlocking pavers such as driveways, steps, pathways, patios and more. Interlocking can be installed easily without mortar, making for easy self-installation. Interlocking pavers are connected using sand and can be an alternative for just about anything you would use bricks or concrete for. Another great benefit of interlocking pavers is the vast selection of colours and designs they come in. 
If you are trying to decide if installing interlocking on your property would be worth the investment, take a look through this article where we highlight some of the ways interlocking can increase the value of your home.   
Curb Appeal
One of the largest factors that determine the value of a home is curb appeal. The first impression and the overall look of a home's exterior will contribute greatly to the asking price when you decide to sell your home. Interlocking pavers will increase your curb appeal because of their sophisticated look that simulates cobblestone. The wide variety of colours and patterns they come in can also contribute to increasing your home`s curb appeal. 

Durability
Interlocking pavers are incredibly strong and durable, allowing them to last up to 30 years after being installed. Any cracks or damage can easily be repaired since each paver can be individually be replaced. This means that if you were to make the investment of installing interlocking to your home, it will still be beneficial and increase the asking price many years down the line if you are planning to sell in the far future.  

Extreme Weather Durability
When living in Canada, making upgrades to your home requires forethought because of the cold winters that will make annual appearances. Luckily, interlocking pavers are very durable to extreme weather. Thanks to the joints between each paver, combined with their small to medium size, any chances of cracks being created due to freeze-thaw cycles are minimal.   

Low Maintenance
If a home requires minimal work to maintain its appearance people are more enticed to buy a home, making the sale easier and even possible enabling you to increase the asking price. Interlocking pavers are very low maintenance and as mentioned above are easily repaired. They also require very little effort to clean, needing only a sweeping and rinsing from time to time. 

Environmental Benefits
Being environmentally friendly is a desirable feature that people seek when purchasing a home. This is another way having interlocking pavers installed can increase the value of your home. Due to the small interlocking stones that are placed, grass and other foliage can more easily grow on your property when compared to other concrete additions, making your home more eco-friendly. 

Stores and Treats Runoff
When it rains it can build up and runoff, carrying a lot of oil, grease and other harmful chemicals along with it, eroding and damaging your property in the process. However, with interlocking pavers, when the rain does come runoff is reduced significantly thanks to their permeable surface. While this doesn`t directly add value to your home, the cost to repair damage caused by runoffs that you will save will reduce the amount of money you will need to spend in maintaining your home. 
With interlocking pavers' beautiful look and extremely durable nature, they will increase the value of your home through curb appeal and the reduced cost of home exterior maintenance. This makes interlocking a safe investment that you can see the effects of for years after installation. 
If you are planning a redesign in your home's exterior with patio, driveway, or walkway interlocking, AHS is a superior option. At AHS, we have been designing and building interlocking projects for many years now, and we have a lot of experience providing our clients with breathtaking results.
We invite you to give us a call today at (647) 937-1023 to request a free quote and let's talk a bit more about the benefits of interlocking for your home.