General Construction
If you are planning a residential construction project, you can feel confident in the general construction team from AHS. Our team has worked with clients all over Toronto and the GTA to deliver incredible final results that our clients love for many years. Our team is available to bring your dreams into reality!
Why Choose Our Team
---
We have been the number one choice for many clients in Toronto and the GTA because of our reputation for excellence. Our clients know they can rely on us because we consistently deliver on our clients' wants and needs with their general construction project.
How do we manage to make our clients so happy with our work? We do it by sticking to our timelines to the best of our ability, keeping our clients apprised of our progress every step of the way, and delivering exactly what our clients want.
We do residential projects
We off a free estimate on our work
Our people have unmatched expertise
We maintain strong two-way communication with our clients
We provide fair rates on our work
Limited warranty on labour (5 years)
We are highly-rated by our customers on Google, HomeStars, Houzz, and more!
Whatever You Need, We Can Do It
---
Each general construction project is different because clients' needs are unique. Our team has the experience and the skills to seamlessly adapt to different project demands. This is what you get when you go with a company that has been in the industry as long as we have. You can rely on us to bring your vision to life because you just have to tell us what you want and then sit back as we build it. When you choose us for your residential project, you don't have to worry about the final product. We make the process stress-free, and our people have the expertise to complete your project to your specifications. So get in touch with the professional construction team at AHS today, and let's get started on your project!
Get A Quote For Your Project
---
Our team of general construction professionals are ready and able to help your dream renovation project to life. Request a quote from us for your project so we can get started on transforming your home for the better.
What Our Clients Say About Our Work
---
"Kyle and his team provided excellent service! The communication, quote information, and asphalt sealing service was exactly what we were looking for. We have two driveways and both were completed with high quality craftsmanship!" - Derrick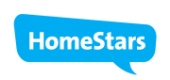 "Hired action home services to do my front and back landscaping, management helped me to pick all the necessary material and assisted me with any questions I had through the project. Greate company, very pleased to do business with them." - Vladimir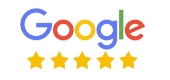 "The work was performed quickly and professionally. The work was delayed due to weather conditions but I was kept informed of the anticipated start time. All staff members were extremely polite and respectful. The whole project was stress free which I appreciated." - Ann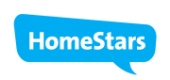 "Amazing job and craftsmanship. These guys are like artists to the job they perform. I am very happy and glad I chose them for the job. Excellent customer service as well, they take service very seriously and do not disappoint. Simply, amazing." - Andres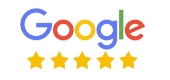 "Great experience. Very professional from the head office thru to the crew. On site work crew were courteous, knowledgeable and respectful. Finished work was excellent. We would use them again." - Mary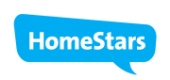 "I am excited and proud to write this review. John Karpov, and his team were phenomenal. No words can best describe the quality and integrity of this company. They are so cohesive and professional. They know their craft so well, and deliver excellence. " - Emil